Tributes paid to stalwart of College community
"He was a really outgoing, fun character, always making people laugh"
A popular former member of College staff has died at the age of 62.
Peter Noble, a Building Services Labourer in the Maintenance Department at St John's, retired from the College in April after 17 years' employment and died on Wednesday 28 September from cancer.
Tim Waters, Head of Capital Projects at St John's, said: "Pete was a very much loved member of the College and especially within our team. I have passed on our love to his family."
Pete, who lived in Cambridge, joined St John's in January 2005 as a General Duties Operative after previously working in the University's Department of Engineering.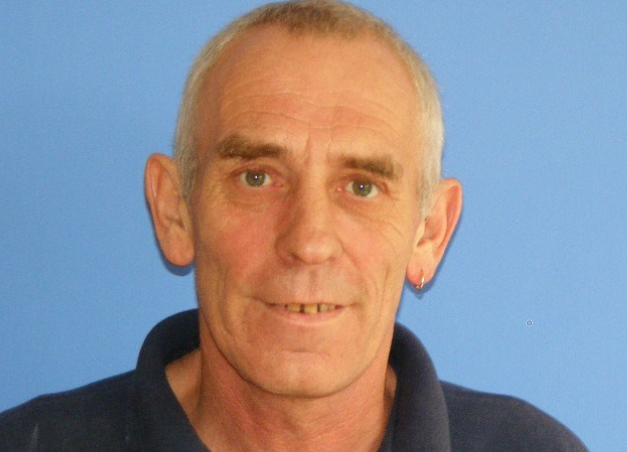 Many students, Fellows and staff will know him for pushing his big bin trolley, collecting rubbish around the College site.
The messages written in Pete's retirement leaving card show how much he was respected and appreciated in the College community, with colleagues and Fellows alike thanking him for being 'tremendously kind and helpful'.
Heather Hancock, Master of St John's, thanked Pete for being 'a stalwart in keeping the College spick and span' and Porter Nick Lamb wrote: "The College is losing such a likeable and dedicated employee and human being whose gravelly voice and sense of humour will be sorely missed but remembered as we that remain walk the courtyards."
"Thank you for your hard work and dedication to the College, it won't be the same without you wandering around the paths with your giant trolley," said Dr Jodi Gardner, College Fellow.
Tim Waters said Pete's colleagues in Maintenance had been upset when he retired and are now very sad that he only had a few months to enjoy it. "He was a really outgoing, fun character, always one for jokes, always making people laugh. He was a popular guy."
Helen Murley, Domestic Bursar, said: "Pete was a valued member of the community and we are very saddened to hear this news. We send our condolences to his loved ones."
Peter is survived by his partner Tracey, daughter Michelle, step-daughter Louise and two grandchildren, Leahmai and Alfie.
Published 30/9/2022