St John's Top 5: WWI letters
St John's like other instutitions and 'communities' suffered greatly during World War I. The documents below come from the tutorial papers of Edward E Sikes (Tutor 1900-1925). They give us a glimpse of what was happening throughout the University and the country in general.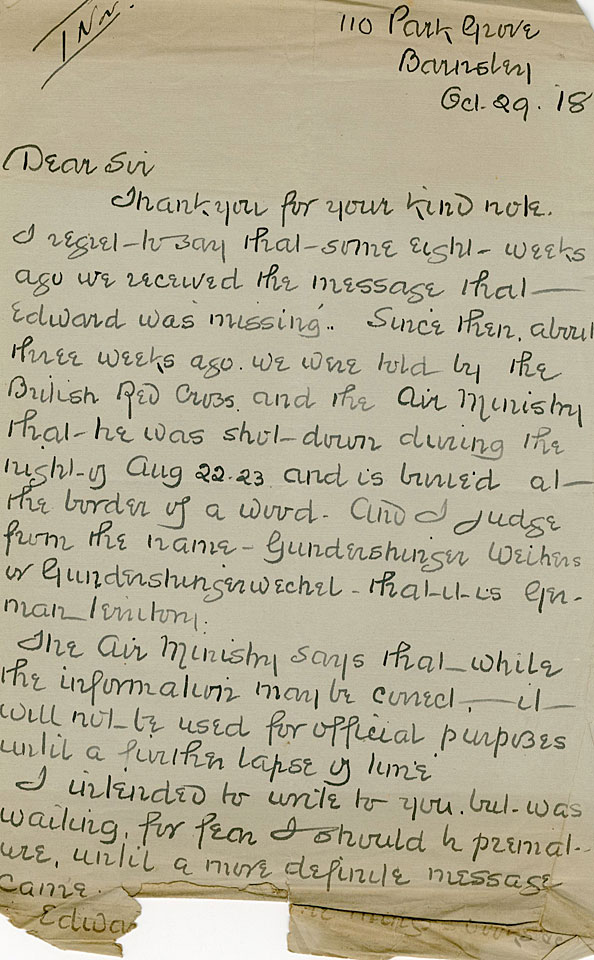 Sikes' student, Edward, was shot down on 22 or 23 Aug 1918.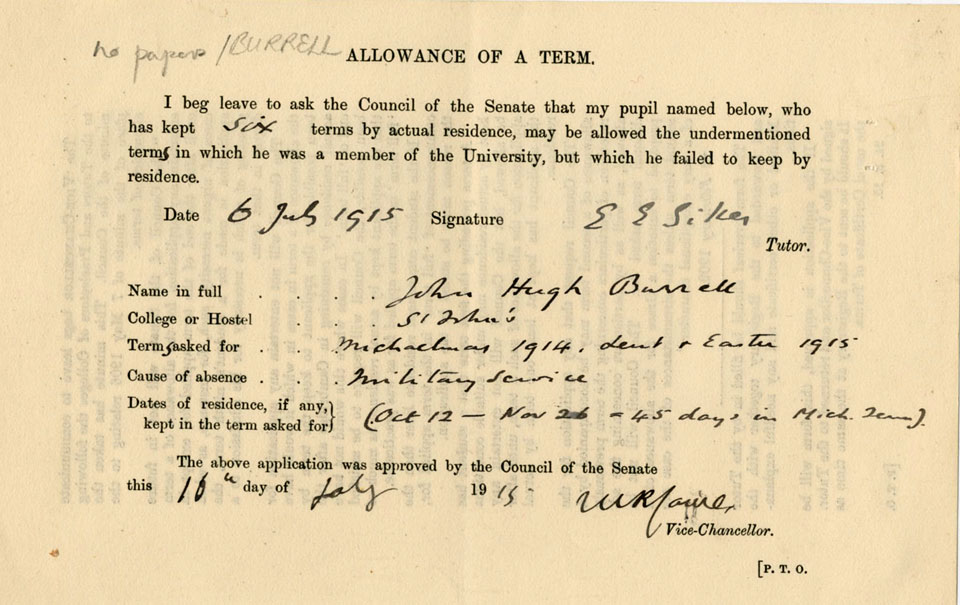 John H. Burrell served with the 17th Division, as a Staff Sergeant-Major (Musketry) 1914-1915; 2nd Lieutnant, 8th Durham Light Infantry 1915; Lieutenant 1917; Acting Captain & Adjutant 1917-1918; served with the British Expeditionary Force in France 1916-1918; mentioned in Despatches 1918, POW 1918. (died 13 June 1965)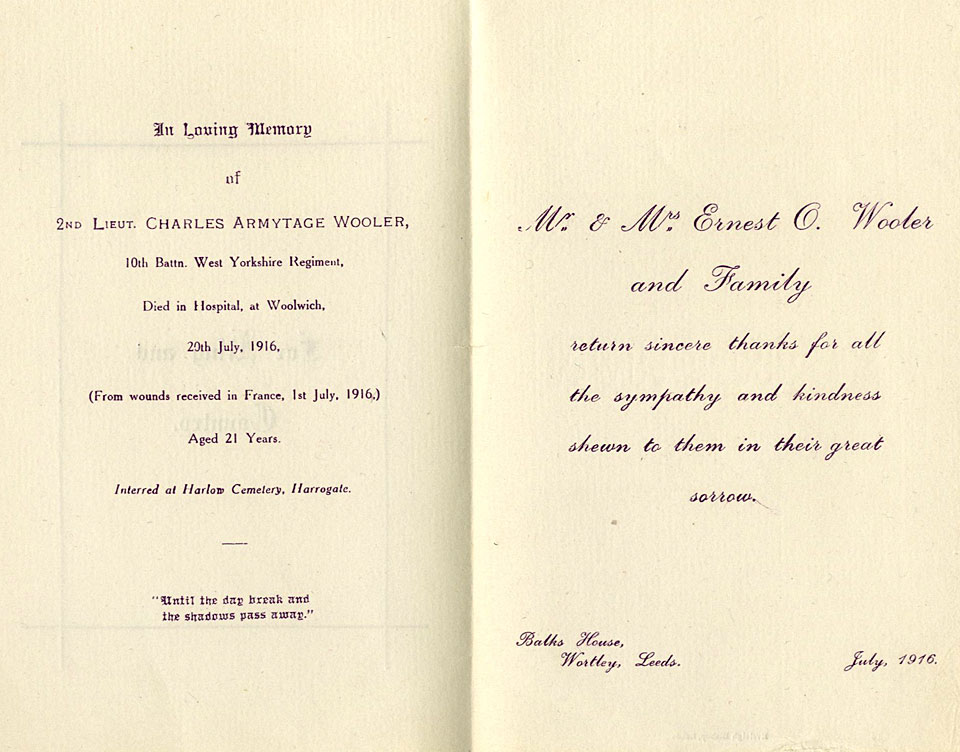 2nd Lieut. Charles Armytage Wooler, 10th Battalion, West Yorkshire Regiment, was wounded in France on 1 July 1916.  He died in hospital at Woolwich on 29 July 1916, aged 21 years.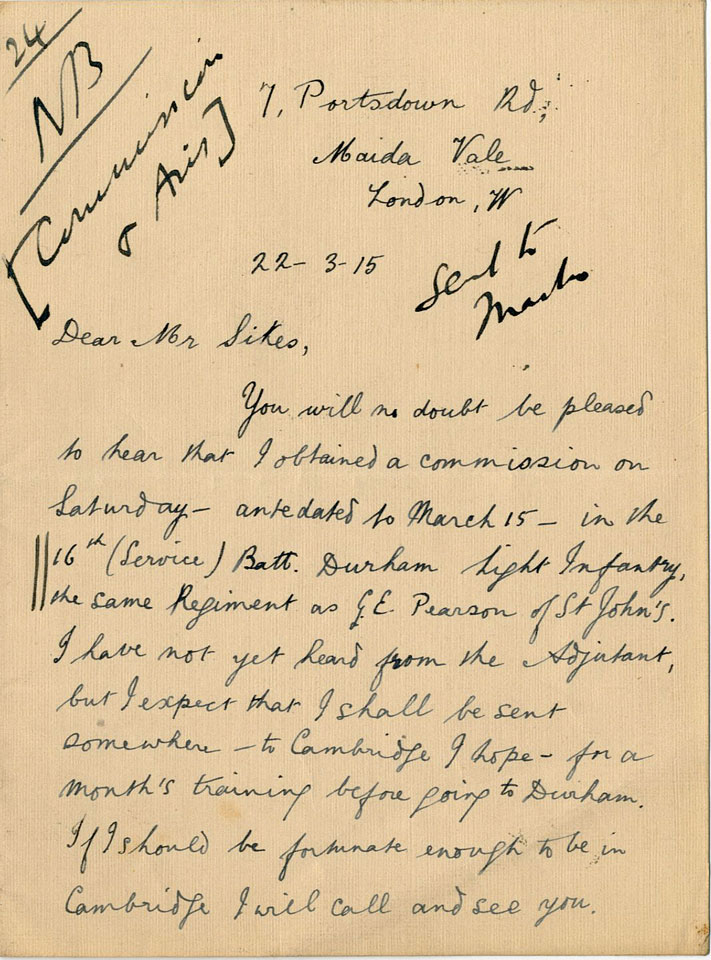 Dr James A Struthers served as a Lieutenant with the Durham Light Infantry (wounded) 1914-1916, then was employed by the Ministry of Labour for WWI.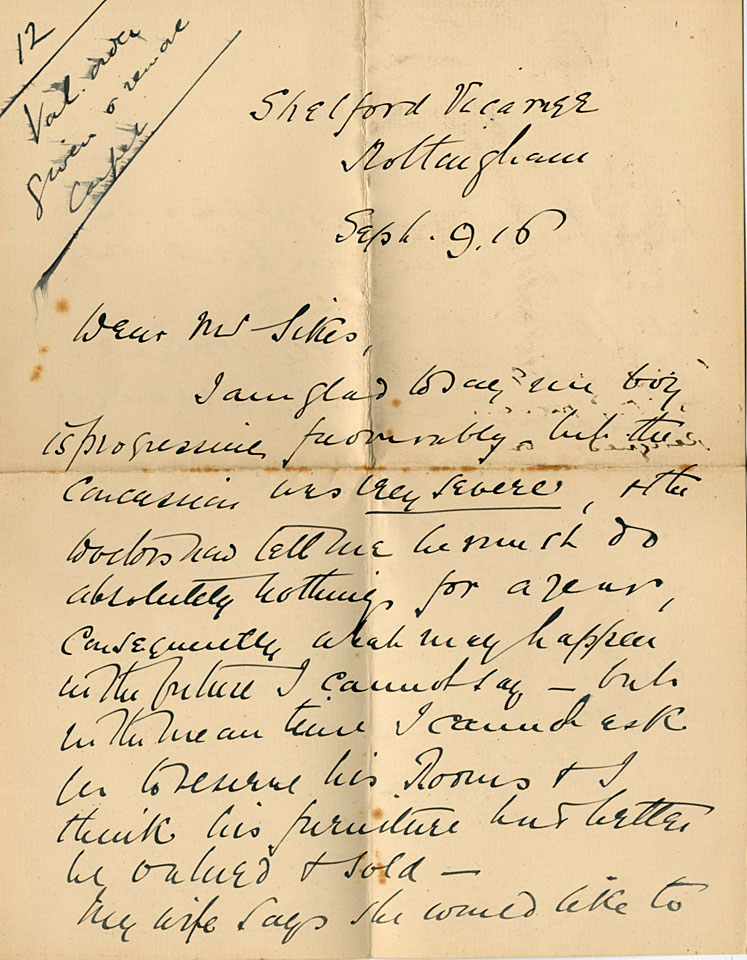 Letter from Edward Morse whose son suffered a severe concussion in action. He is writing to ask Sikes' help in emptying his sons rooms in College and returning to the family the boy's carpet.