St John's Research Fellow wins Raymond Andrew Prize
"I am thrilled to win this award, as it recognises the enormous progress that we have made as a team"
Former PhD candidate and newly-elected Fellow Dr Giuliana Fusco has been awarded the Raymond Andrew Prize 2018 for her outstanding PhD thesis.

The Raymond Andrew Prize is awarded annually by the AMPERE Group to a young scientist for an outstanding PhD thesis in magnetic resonance. Giuliana's winning thesis was entitled 'Structural Properties of α-Synuclein in Structural Studies of the Functional and Pathological Contexts'.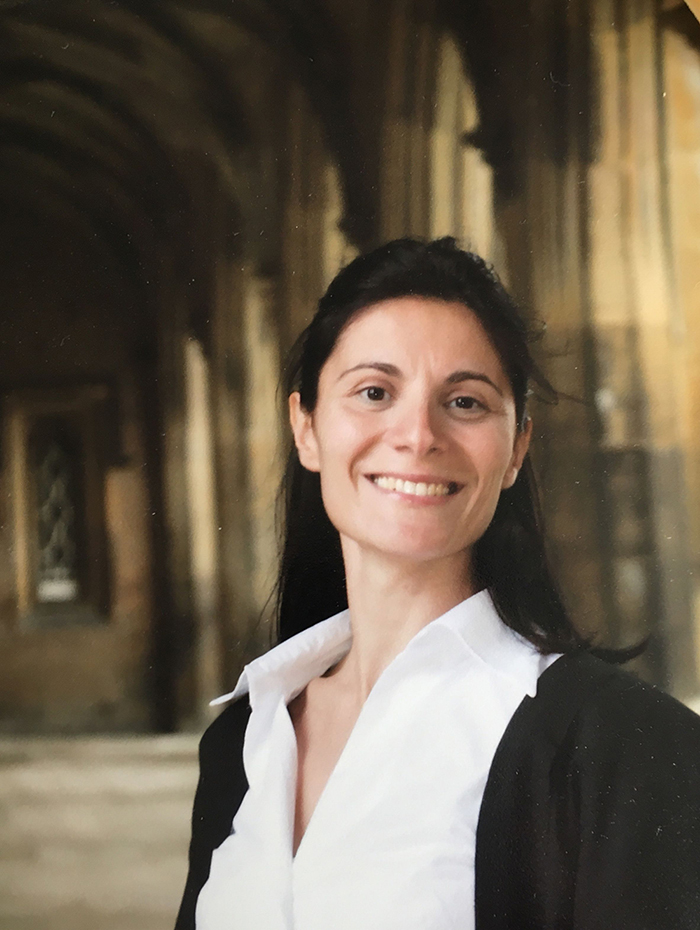 Giuliana was a PhD student at St John's between 2012 and 2016, where she studied Chemistry and was part of Professor Christopher Dobson's research group. Giuliana's PhD work focused on the underlying mechanisms of Parkinson's Disease. In particular, she investigated the role of the aSyn protein, which was discovered in association with Parkinson's, as its fibrillar aggregates are the major constituents of the plaques that are typically found in the brains of Parkinson's patients.

"I am thrilled to win this award, as it recognises the enormous progress that we have made as a team, with collaborators in London, Italy and USA, and the Dobson Group and the Centre for Misfolding Diseases. It's an immense honour, considering the seminal and transformative work that this monumental British scientist has contributed in the field of Nuclear Magnetic Resonance, my main research discipline. I'm very proud to have worked with very inspiring people and having generated with them key results towards a very important and crucial research goal in biomedical research."

Giuliana will be starting her Research Fellowship at St John's in October, where she aims to further develop her studies on Parkinson's disease, and use the knowledge and tools developed during her PhD to address in detail the origin of the disease, as well as to design research strategies to combat it.

The Raymond Andrew Prize will be awarded to Giuliana at the EUROMAR Conference in Nantes, France on 1 July, where she will also be giving a lecture on her work.
Published: 17/05/2018