St John's Professor elected to the British Academy
Election to the Fellowship is one of the highest honours for academics in the UK
Professor Emily J Gowers, College Lecturer in Classics and University Professor of Latin Literature, has been announced as a new Fellow of the British Academy.
The British Academy is the UK's most prestigious organisation for the Arts and Humanities. Established in 1902, the Academy has a Fellowship of over 1,000 leading scholars spanning all disciplines across all subjects that make up the Arts, Humanities and Social Sciences.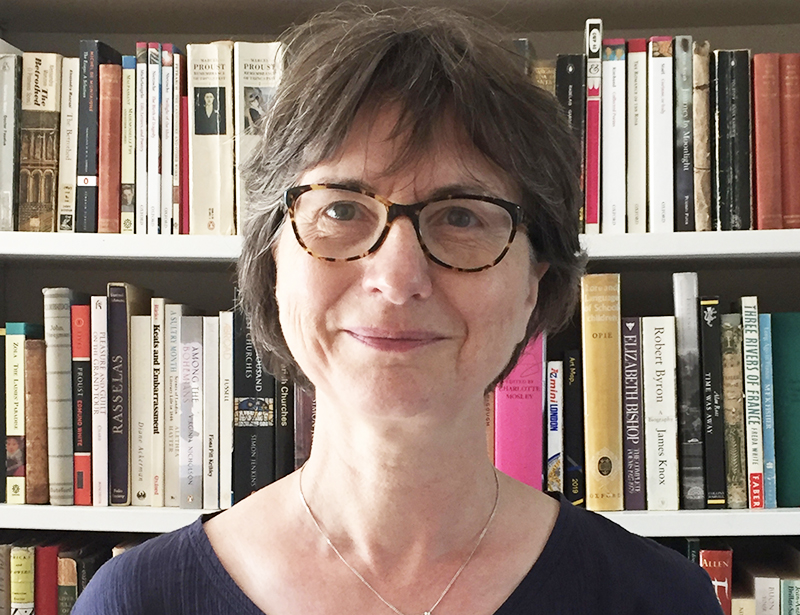 Each year, the British Academy elects to its Fellowship up to 52 outstanding UK-based scholars who have achieved academic distinction as reflected in scholarly research activity and publication.
Professor Gowers, along with 75 other new Fellows, joins a community of over 1400 of the leading minds that make up the UK's national academy for the humanities and social sciences. Current Fellows include the classicist Professor Dame Mary Beard, the historian Professor Sir Simon Schama and philosopher Professor Baroness Onora O'Neill, while previous Fellows include Dame Frances Yates, Sir Winston Churchill, Baroness Mary Warnock, C.S Lewis, and Seamus Heaney.
Professor Gowers' research focuses on Greek and Latin classical texts and culture and she is particularly known for her work on Horace, Augustan literature, and the history of food in the Roman world. She has been a visiting professor at Stanford, Princeton and the University of California, Berkeley and was elected a member of the Academy of Europe in 2013.
Two other Johnians were also elected as British Academy Fellows. Professor Robert Stern, Professor of Philosophy at the University of Sheffield, who studied Philosophy at St John's as both an undergraduate and a PhD student in the late 1980s, and Professor Ira Katznelson, Ruggles Professor of Political Science and History at Columbia University, who graduated from St John's with a PhD in History in 1969.
Published: 19/07/19