St John's poetry scene celebrated
The Poetry Pamphlet aims to highlight that St John's has a diverse and thriving arts scene.
More than a dozen students, staff and Fellows have contributed to the St John's Poetry Pamphlet 2018 to celebrate the College's thriving poetry scene. As well as poetry, the publication, which is now in its second year, also includes Johnian art and photography.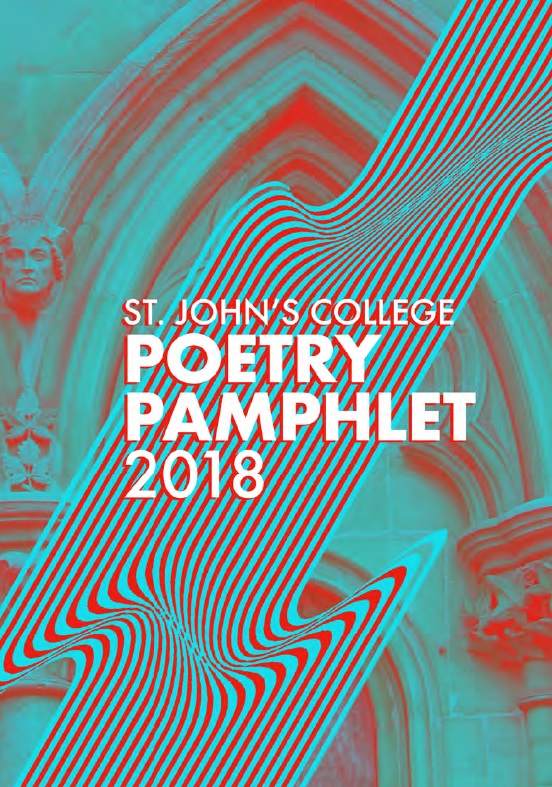 The pamphlet gives the College community the opportunity to showcase their creativity. The publication was funded by the College through the Wordsworth Society, the English Society of St John's, named after the famous poet, William Wordsworth, who studied here. The editor of the pamphlet is second year English student, Tom Bailey.

The first Poetry Pamphlet proved so popular last year that Tom decided to continue with the publication. He aims to highlight that St John's – a College which after its academic achievements is perhaps best known for its Choir and sports teams – also has a diverse and thriving arts scene. Among others, Tom was initially encouraged to pursue the idea by the poet Alan Jenkins, who, as the College's Writer-in-Residence, can talk to students about their creative writing interests.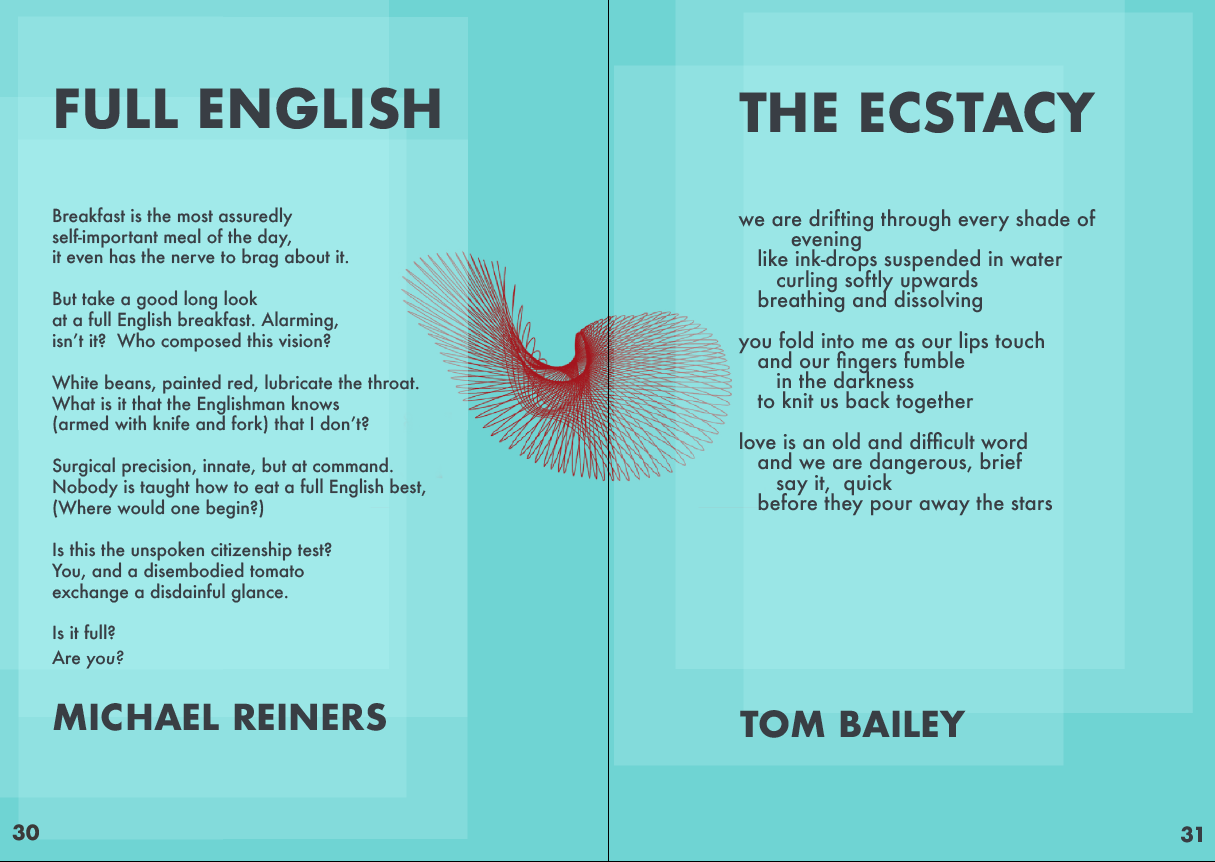 This year's pamphlet includes 23 poems from students including Alexander Kusztyk, Michael Reiners and Cameron Wallis, Honorary Fellow Dan Burt, Writer-in Residence Alan Jenkins, and staff members Rebecca Watts, Paul Everest and Adam Crothers. Poetry themes include Komodo dragons eating dolphins, analysis of the full English breakfast, unwanted garden guests in the night, and a guide to romantic positioning.

"With some familiar names and some new, I hope this publication continues to support and encourage members of St John's to put pen to paper," Tom said. "Thanks are due to the College for their funding of the pamphlet; to Stacey McDowell and the St John's College English Society for their help; to Michael Reiners for his superb designs and Alex Chernova for her work as Deputy Editor; and, most importantly, to everyone who submitted their work for this year's publication."
Copies of the pamphlet are available to download here: St John's Poetry Pamphlet 2018.
Published 22/06/2018