St John's partners with new Mathematics School to increase diversity in subject
"Mathematical skills are essential to 21st century life, and the Cambridge Mathematics School will be an exemplar of best practice in the subject"
A new state-funded specialist sixth form in Cambridge will open in September 2023 with a focus on pioneering learning and increasing diversity in the field of maths.
The Cambridge Mathematics School – developed in partnership with the University of Cambridge – will be based in Mill Road, Cambridge, and will welcome 16 to 19-year-old A-Level students from across the East of England. The aim is to attract more female students into maths subjects, more students from minority ethnic groups, and more students from socially and educationally disadvantaged backgrounds.
The Eastern Learning Alliance (ELA) - a multi-academy trust with schools across Cambridgeshire and East Anglia – will run the Cambridge Mathematics School, in collaboration with the University. All students will study maths and further maths, and then choose from physics, chemistry, biology or computer science A-Levels. The School will join a nationwide network of maths schools, one for every region of England, announced by the government.
The principal aim of maths schools is to help prepare more of the UK's most mathematically able students to succeed in maths disciplines at top universities, and address the UK's skills shortage in science, technology, engineering and maths (STEM) subjects.
Clare Hargraves, The ELA's Curriculum Lead for the Cambridge Mathematics School, said: "We're delighted to be partnering with the University of Cambridge to create the Cambridge Mathematics School. The school will offer a new and innovative approach to learning in A-Level maths, and associated subjects, and help young people manage the jump to degree-level mathematics.
"As well as bringing together a community of the region's top-performing maths pupils to study an enhanced curriculum in Cambridge, the school will work with students across the whole of East Anglia as part of an extensive outreach programme, sharing tools and knowledge, and nurturing mathematical and scientific potential."
Dr Matthias Dörrzapf, Director of Studies in Mathematics at St John's, one of the Cambridge Colleges that will collaborate on the project, said: "This exciting new school will be a fantastic opportunity to boost high level mathematical skills across the region and to create a truly outstanding institution with great enthusiasm around mathematical sciences."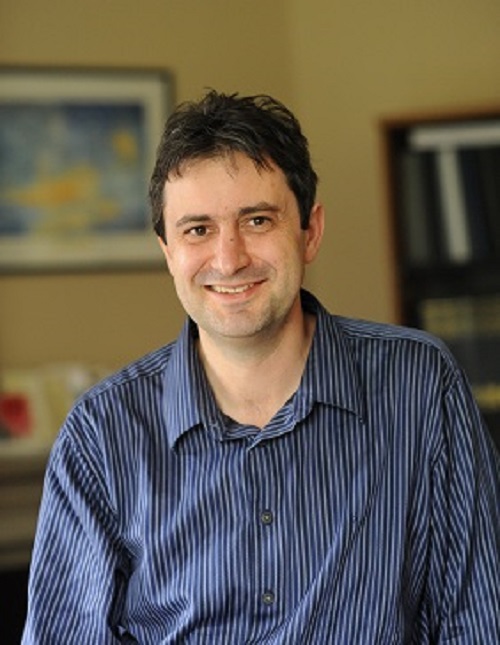 The school will draw on the University's Widening Participation and outreach experience, in particular the success of The Millennium Mathematics Project (MMP) and its NRICH programme, which provides online mathematics resources for ages three to 18 - completely free and available to all.
"The school will offer a new and innovative approach to learning in A-Level maths, and associated subjects, and help young people manage the jump to degree-level mathematics"
Professor Colm-Cille Caulfield, Head of the University's Department of Applied Mathematics and Theoretical Physics, said the University and Cambridge colleges would work together with the ELA on the project, and materials and learning created through the partnership would be shared with other schools to benefit students across the UK.
"Mathematical skills are essential to 21st century life, and the Cambridge Mathematics School will be an exemplar of best practice in the subject," he said.
"As well as its commitment to excellence, the University is committed to Widening Participation, and this partnership has the potential to do enormous good in terms of addressing inequality and reaching the brightest students, regardless of background. One of the areas we want to look at in particular is how we might make the subject more attractive to female students, who are traditionally underrepresented in maths. It's about getting the message out that this is something for all of us.
Prof Caulfield continued: "Initiatives like the Cambridge Mathematics School help to demystify the beauty of mathematics, and help us to appreciate how it enriches and informs our day-to-day lives. Data is everywhere - it's collected by social media channels, it's used to measure climate change, it's being presented to us on a daily basis during the pandemic - and it's more important than ever to be able to understand what all that means."
Professor Graham Virgo, Senior Pro-Vice-Chancellor for Education at the University of Cambridge, said: "Excellence in education is at the heart of the University's mission, and Cambridge works hard to ensure its world-class learning and research directly contributes to wider society.
"This collaboration builds on our outreach programmes and long-standing relationships with schools and colleges around the country; we look forward to sharing our expertise and enriching the work of students and staff at the Cambridge Mathematics School."
Published 25/11/2021