St John's hosts international event marking 150th anniversary of Rossini's death
The concert and conference are part of a number of celebrations of Rossini's work this year
A concert and an international conference marking 150 years since the death of the world-famous composer Rossini will be held at the Old Divinity School, St John's College.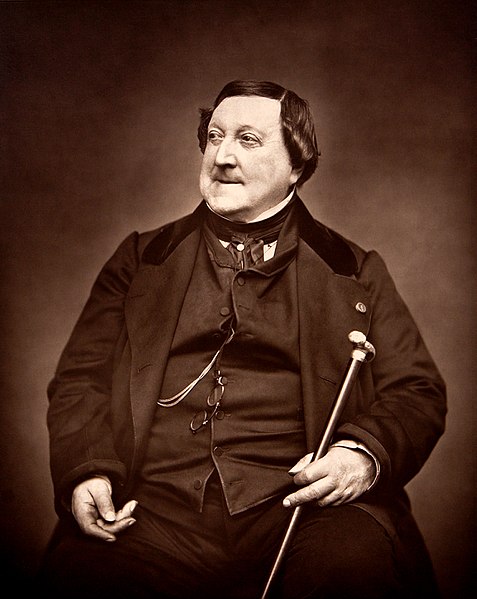 Gioachino Rossini
Gioachino Rossini (1792–1868) achieved international fame in his lifetime with operas such as The Barber of Seville and William Tell. Since the 1950s there has been a 'Rossini Renaissance', during which many of his operas – including some that had disappeared in the nineteenth century – have been edited and revived to critical acclaim. This concert and conference are part of a number of celebrations of the composer's work in the anniversary year 2018.
The concert will take place in the Old Divinity School, St John's College, on Sunday 23 September at 6pm and will showcase music currently being edited for the series Works of Gioachino Rossini. It will be performed by leading Rossinian mezzo-soprano Anna Bonitatibus and pianist Adele D'Aronzo.
The conference Rossini: Page, Stage, and Beyond, organised by Dr Stefano Castelvecchi, Fellow of St John's and Director of Undergraduate Studies in the Faculty of Music, will also take place at the Old Divinity School, on 23 September from 9am to 5.30pm, and Monday 24 September, from 9am to 1pm. It will focus in particular on matters of text and performance, and the relationship between the two, including the limits of interpretation by stage directors. These and other issues will be discussed by distinguished speakers from six different countries, including scholars of Rossini as well as people active in the theatre. Speakers include Damien Colas (Centre National de la Recherche Scientifique), Patricia B. Brauner (Works of Gioachino Rossini), and John Snelson (Royal Opera House, Covent Garden).
Both the concert and conference are open to the public and are free to attend. For further information please contact Stefano Castelvecchi at sc253@cam.ac.uk .