St John's graduate in winning Varsity Match sailing team
Cambridge retained all four match trophies
St John's graduate Michael Smith was part of one of the winning sailing teams in this year's Varsity Match, in which Cambridge retained all four match trophies.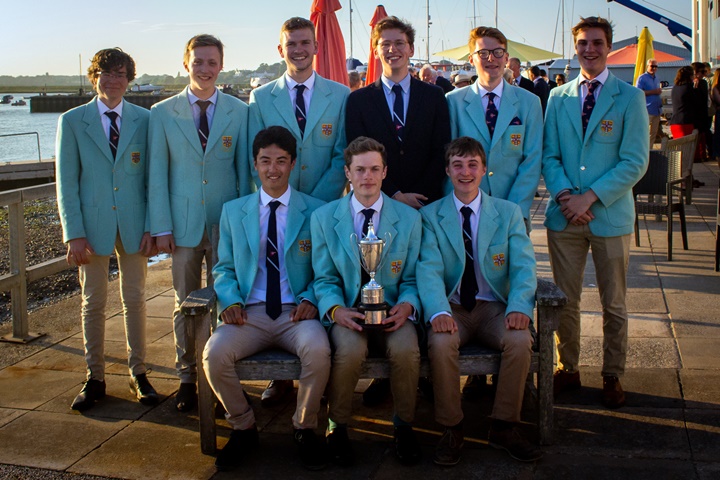 The Varsity Match, which took place between 3 and 5 July in Loch Longs, Aldeburgh, saw Cambridge battling it out against Oxford in four sailing races. Cambridge took the first strings Match Racing 4-0, the second strings Match Racing 3-1, the Ladies Team Racing 4-0, and the Mixed Team Racing 4-0. Smith, who has just graduated from St John's with a Mathematics degree, was awarded a Full Blue.
Dick Vernon, one of the CUCrC's most senior alumni, came along to support Cambridge and to celebrate this achievement, along with Patrick Bird, current President of the Society.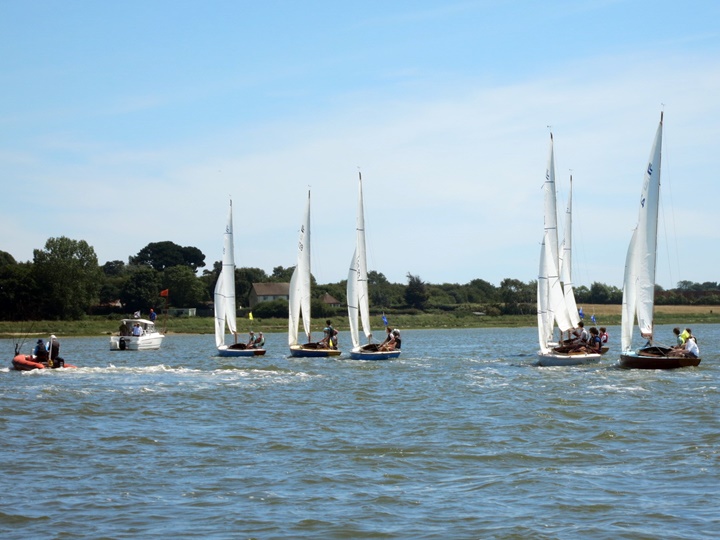 Smith, who has been sailing for all of his three years at Cambridge, has taken part in two Varsity matches, both of which Cambridge have won.
"I first started sailing at a local club when I was about 8 years old, because my father has always been a keen sailor and wanted me to try it out. I learned to sail on a summer holiday and started racing soon afterwards.
"The match was great fun, it was good to see the Oxford team and sail some exciting new boats!"
This year's outcome brings the number of consecutive Cambridge victories to seven – the highest ever recorded for either University. Oxford has recorded five wins in succession several times and Cambridge has similarly recorded six.
Published: 12/7/2019
Back to College News