St John's Fellow awarded 2018 Royal Society EP Abraham Research Professorship
Professor Ben Simons will hold his award at the Department of Applied Mathematics and Theoretical Physics
The Royal Society Research Professorships are the Society's premier research awards and help release the best leading researchers from teaching and administration to allow them to focus on research.
Professor Ben Simons, a Fellow of St John's College, will hold his award at the Department of Applied Mathematics and Theoretical Physics and he is an associate Group Leader at the Wellcome Trust/ Cancer Research UK Gurdon Institute.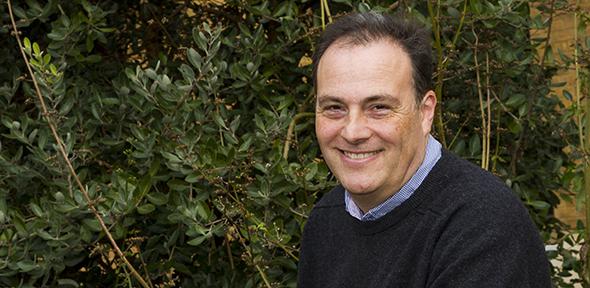 Professor Simons does cross-disciplinary research using statistical methods from physics to describe the behaviour of stem cells. He has developed theoretical approaches to study quantum coherence phenomena in superconductors, disordered compounds, coupled matter–light systems and ultracold atomic gases. In biology, he has pioneered the application of quantitative methods to reveal common strategies of stem and progenitor cell fate in normal and cancerous tissues.
Professor Simons studies how principles of self-organisation and emergence provide predictive insights into cellular mechanisms of tissue development, and how these programmes become subverted during the transition to diseased states. In a multidisciplinary approach,his lab applies concepts and methods from statistical theory to uncover conserved patterns of cell fate.
Published: 19/06/18