St John's economist joins 800-year-old tradition that has recognised some of the world's foremost thinkers, leaders, and traders
"If we care about our common future and the common future of our descendants, we should all in part be naturalists"
Professor Sir Partha Dasgupta has received the Freedom of the City of London in recognition of his world-leading research which called for transformational change in our economic approach to nature.
The St John's academic was awarded the honour during one of the oldest surviving traditional ceremonies still in existence - becoming a Freeman of the City is believed to have been first bestowed in 1237 and it is the highest honour the City of London can bestow.
Sir Partha said: "I am deeply touched by the honour. That it was so unexpected added to the pleasure in being awarded it."
Sir Partha's landmark 'Dasgupta Review' was commissioned by the UK Treasury in 2019, and published in 2021 to help set the agenda for the UK Government's 25-year environment plan.
The message at the heart of the 600-page report was stark: the world needs to fundamentally overhaul how it measures economic success to stem the decline in Nature that threatens lives and livelihoods.
The long-awaited Dasgupta Review described Nature as "our most precious asset" and finds that humanity has collectively mismanaged its "global portfolio": our demands far exceed Nature's capacity to supply "goods and services" we all rely on.
It outlined how the last few decades of human prosperity have taken a "devastating" ecological toll, and the Review highlights recent estimates that suggest we would need 1.6 Earths to maintain humanity's current way of life.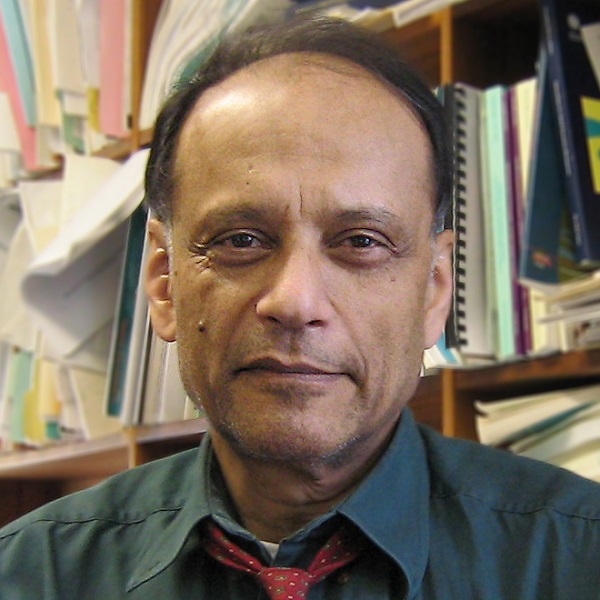 Speaking at the time, Sir Partha, the Frank Ramsey Emeritus Professor of Economics at Cambridge and Fellow of St John's College, said: "Truly sustainable economic growth and development means recognising that our long-term prosperity relies on rebalancing our demand of Nature's goods and services with its capacity to supply them. If we care about our common future and the common future of our descendants, we should all in part be naturalists."
Sir Partha joins many illustrious Honorary Freemen include Pitt the Younger, Lord Nelson, The Duke of Wellington, Edward Jenner, Florence Nightingale, Winston Churchill, Queen Elizabeth II and Professor Stephen Hawking.
The medieval term 'freeman' meant someone who was not the property of a feudal lord but enjoyed privileges such as the right to earn money and own land. Town dwellers who were protected by the charter of their town or city were often free – hence the term 'freedom' of the City.
From the Middle Ages and the Victorian era, the Freedom was the right to trade, enabling members of a Guild or Livery to carry out their trade or craft in the Square Mile.
A fee or fine would be charged and in return the livery companies would ensure that the goods and services provided would be of the highest possible standards. In 1835, the Freedom was widened to incorporate not just members of livery companies but also people living or working in the City or those with a strong London connection.
Read more about the Dasgupta Review
Published 17/6/2022