St John's author writes historical saga of Middle Eastern conflict
"I thought I would write a novel because people can be drawn into the lives of the characters"
A story based around the Palestinian-Israeli conflict, which has preoccupied a St John's Fellow since boyhood, has been published as a novel.
A world-renowned expert in microwave energy, author and co-author of more than 200 academic publications, The Young Alexandrians is Dr A.C. (Ricky) Metaxas's first work of fiction.
He became aware of the Middle Eastern conflict while growing up in Alexandria, Egypt, during the years following the Suez War and his book draws loosely upon experiences from his own youth.
Dr Metaxas, who holds a life Fellowship of St John's College, was prompted to write the novel after Donald Trump announced in December 2017 that he was moving the US Embassy in Israel from Tel Aviv to Jerusalem on 15 May – a date charged with emotion for both Israelis and Palestinians.
For Israelis it marked 70 years since the declaration of independence, when British control of Palestine ended in the aftermath of the Second World War. But the ensuing Arab-Israel War of 1948-1949 saw the mass displacement of Palestinians, and they commemorate 15 May as Nakba – the day of 'catastrophe'.
Today, more than five million Palestinians live outside Israel in Jordan, the Gaza Strip, West Bank, Syria, Lebanon and East Jerusalem. They want to return to their former homes, but Israel says the country would be overwhelmed and no longer exist as a Jewish state.
Dr Metaxas began writing a book based on the history of the conflict in 1960, but gave up. "I had written about 10 chapters but it remained on the shelf and the whole thing was forgotten, although I remained interested over the years and discussed it with my old mates from Alexandria whenever we met at our reunions and decided to finish writing it."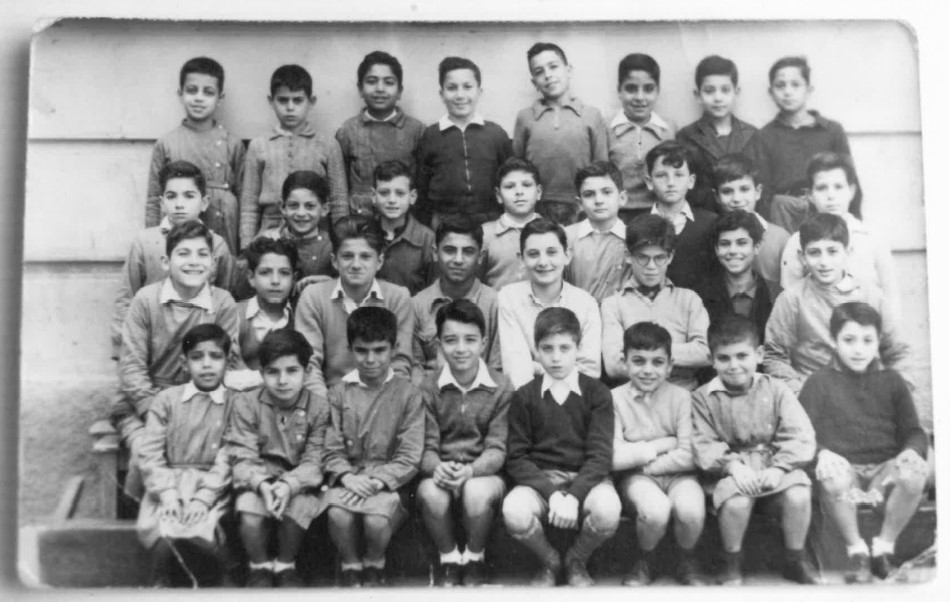 Dr Metaxas, who co-wrote Industrial Microwave Heating, a book regarded as an essential guide for researchers working in the field, said many historical books have already been written about the complexities of the conflict, and some make for 'harrowing reading', so he decided to approach it in a different way.
"I thought I would write a novel because people can be drawn into the lives of the characters. It's fiction, but it is based on facts, and there is a little love story too, a lot of human interaction, which I hope people will respond to."
The book follows the story of young Alexandrians Alexis and Nina, who find themselves working as aid workers in the Gaza Strip on the eve of Nakba Day in 2018, as the US Embassy relocates. Alexis is reunited with Joshua, a Jewish family friend from Alexandria, and Ismail, a Palestinian, and a non-linear narrative takes the reader back and forth across their timelines.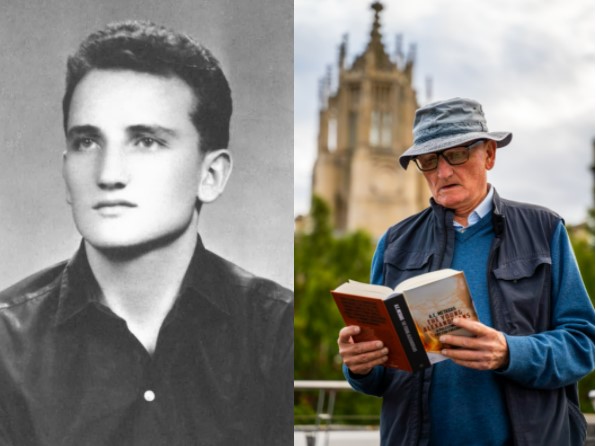 Described as 'a powerful saga of friendship, love, war and dispossession', Dr Metaxas said: "My book covers both sides of the conflict. I hope it gives a balanced view of what happened in the past and what is happening now."
In the book he also offers suggestions for moving beyond the current stalemate with ideas on how to resolve the conflict. "Who knows if there will be peace one day; it requires a monumental effort and we need to be realistic about what can be achieved, but I hope so."
Away from novel-writing Dr Metaxas's proudest achievement is being the founding father and former President of AMPERE, the Association for Microwave Power in Europe for Education and Research, which holds a global conference every two years.
* The Young Alexandrians by A.C. Metaxas is published by Black Spring Press/Eyewear Publishing on 6 October 2021 (RRP £20, hardback). It is available from the publisher and bookshops including Heffers, Waterstones and Amazon.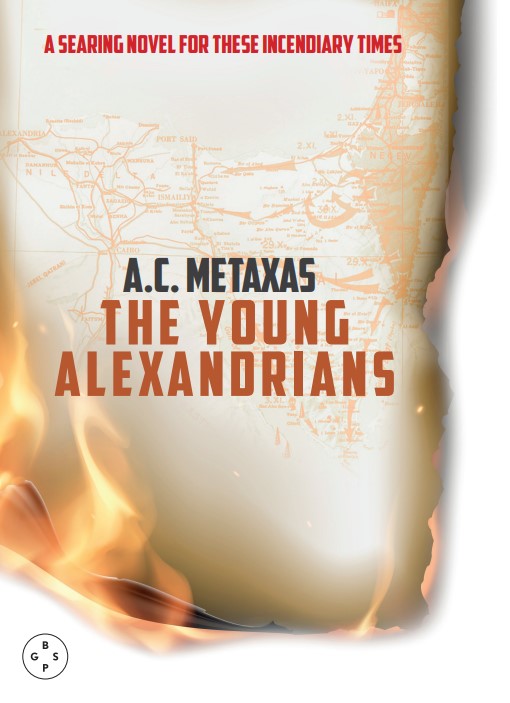 Published 6/10/2021