St John's alumni recognised in New Year Honours 2022
Trio awarded for their extraordinary service and achievements
An Emeritus Professor of Greek and Latin, a green energy champion and the Director of Music at St Paul's Cathedral join the ranks of the College members of St John's to have been recognised in the Queen's New Year Honours. 
Professor of Greek and Latin at the University of Cambridge from 1995 until he retired in 2011, Emeritus Professor James Diggle receives the CBE (Commander of the Order of the British Empire) for Services to Classical Scholarship. He was Editor-in-Chief of The Cambridge Greek Lexicon, the most innovative new dictionary of Ancient Greek for almost 200 years. Published by Cambridge University Press in spring 2021, this landmark reference work was 23 years in the making by Professor Diggle and his team from the Faculty of Classics.
Professor Diggle studied the Classical Tripos from 1962-1965 at St John's, going on to complete his PhD in 1969, by which time he had been appointed a Research Fellow at Queens' College. He was awarded a LittD (Doctor of Letters) by the University in 1984.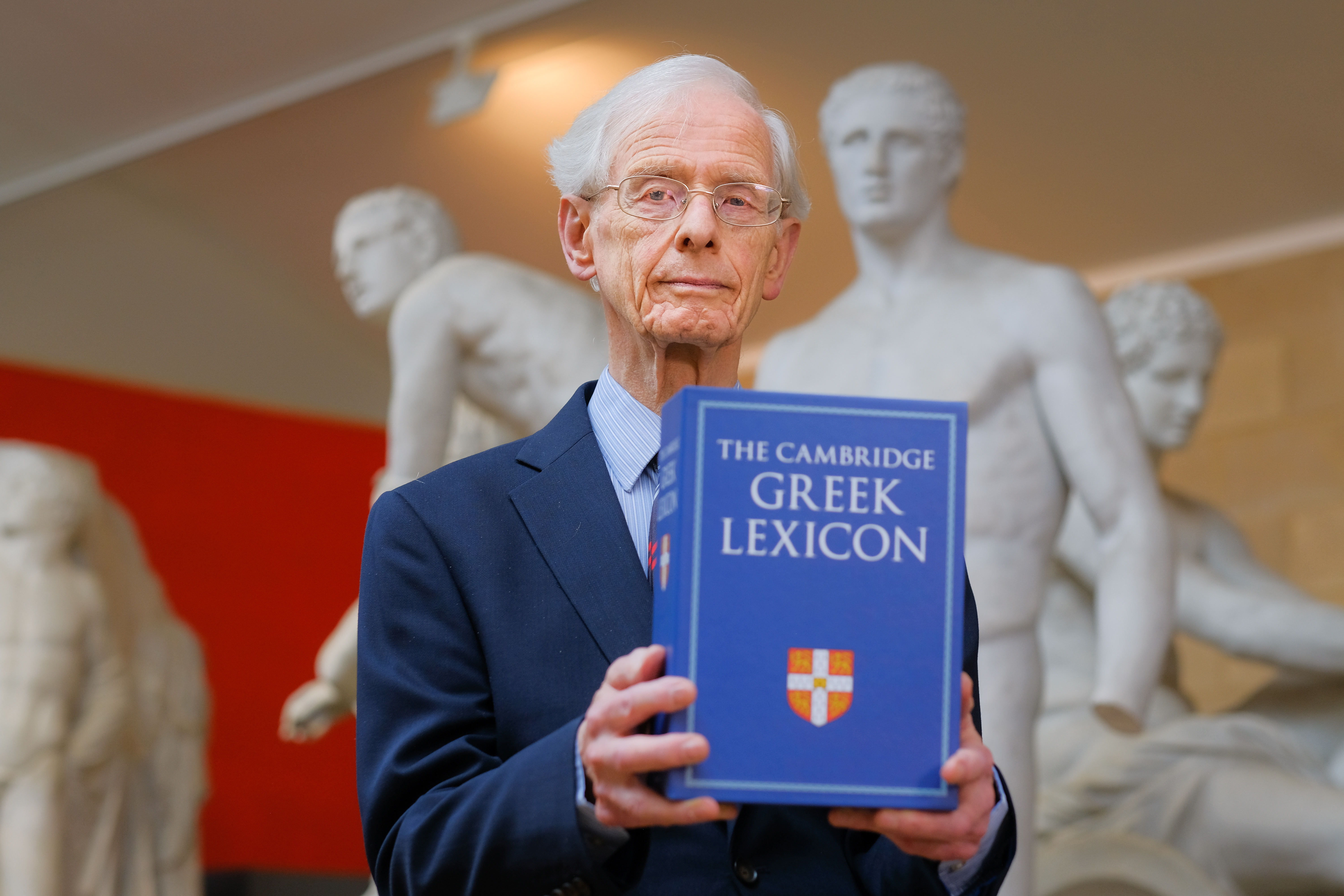 Speaking of being made a CBE, Professor Diggle said: "My pleasure in receiving this honour will, I hope, be shared by Queens' College and the Faculty of Classics, both of which I have been closely associated with throughout the whole of my career, and also by Cambridge University Press, which has just published the Greek Lexicon on which I worked as Editor for over 20 years."
Professor Diggle, who is a Fellow of the British Academy as well as Life Fellow at Queens' College, added: "While I have spent the whole of my working career at Queens', and my time at St John's was, by comparison, brief, I remained on close terms, throughout their lives, with my Johnian teachers, John Crook and Guy Lee, and I remember them still with the deepest gratitude and affection."
Electrical engineer Dr Cathy McClay, who was recently Head of Futures at National Grid and is now Director of Trading and Optimisation at Sembcorp Energy UK, receives an OBE (Officer of the Order of the British Empire), for services to the energy sector and the promotion of decarbonisation. Dr McClay, who is a Fellow of the Royal Academy of Engineering, arrived at St John's in 1992 to research her PhD, which focused on the mathematical modelling of induction motors. From 1996-1998 she was then a Research Fellow in Electrical Engineering at the College.
Working in industry since 1999, at National Grid Dr McClay worked on systems operation, in particular on future markets and the transition to zero carbon. In 2016, she was named among the Top 50 Influential Women in Engineering by the Women's Engineering Society, in collaboration with the Daily Telegraph. 
Dr McClay said: "I am honoured to have received this distinction, and proud to be recognised for the promotion of decarbonisation in particular. I never thought that when I was doing my research at St John's on induction motor efficiency 30 years ago it would lead to such an interesting career at the heart of decarbonisation.  Engineers play a vital role in the energy transition and I feel particularly excited for those currently studying engineering as there are so many opportunities to make a real difference."
International singer Andrew Carwood, who is the Director of Music at St Paul's Cathedral, has been awarded an MBE (Member of the Order of the British Empire) for services to choral music. Mr Carwood, who matriculated in 1983 at St John's where he was a choral scholar in the College's world-renowned choir, is also the Founder Director of The Cardinall's Musick, a multi-award-winning vocal ensemble. Mr Carwood is the first non-organist to lead the music at St Paul's since the 12th century and is an Honorary Fellow of The Academy of St Cecilia. 
Four more Cambridge academics and staff were recognised in the New Year Honours alongside Professor Diggle. Lynne McClure, Director of Cambridge Mathematics, receives the OBE for Services to Education; Professor Pauline Rose, Professor of International Education and Director of Research for Equitable Access and Learning Centre in the Faculty of Education, receives the OBE for Services to International Girls' Education; Professor Lorand Bartels, Professor of International Law in the Faculty of Law and a Fellow of Trinity Hall, receives an MBE for Services to UK Trade Policy; Dr Robert Bud, Affiliated Scholar, Department of History and Philosophy of Science, receives an MBE for Services to the Science Museum and Northern Industrial Heritage.
Find out more about the Cambridge recipients
The full New Year Honours list
Published 10/1/2022