St John's team to take on University Challenge
Four members of St John's are appearing in a broadcast of the iconic British quiz show University Challenge on Monday, pitted against the University of St Andrews. Here we meet the members of the team and find out why they wanted to be on the show, the backstage gossip and, most importantly, what the UK's most famously grouchy quizmaster, Jeremy Paxman, is really like.
The episode is being screened in the Main Lecture Theatre in the Divinity School on Monday 9 October at 8pm and all students, staff and Fellows are welcome.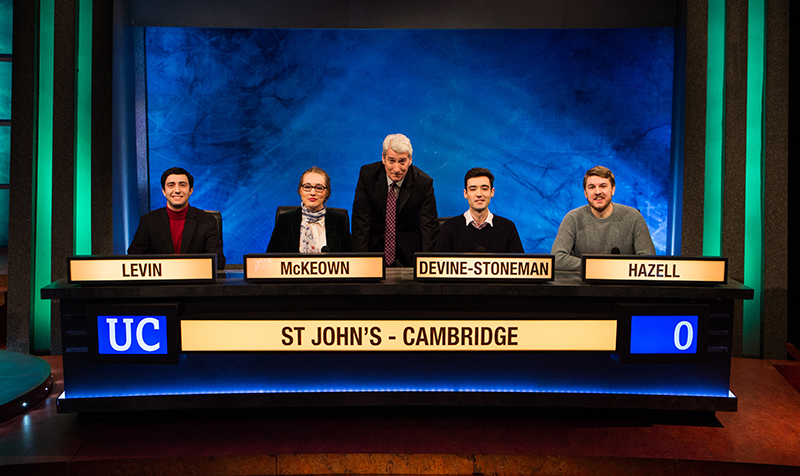 The St John's College team with Jeremy Paxman before recording begins. Photo courtesy of the BBC
James Devine-Stoneman, team captain
Subject: PhD in Materials Science (superconducting spintronics)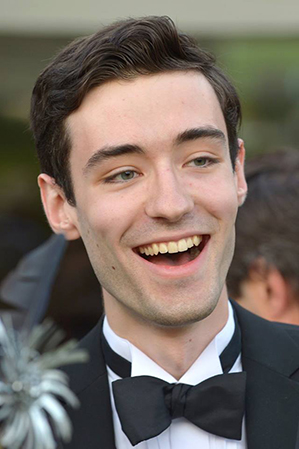 When the JCR advertised for contestants for University Challenge back in November 2016, James jumped at the chance to apply. "I'd always been a massive fan growing up," he tells us. "I watched it on TV as a youngster and couldn't answer many of the questions at first, but as I grew up that began to change." Applicants for the show are really put through their paces to get a spot on a team – it all starts with a 45-question test, University Challenge style, and goes on to buzzer rounds, where James did particularly well and was nominated for team captain. It then came down to him to decide who would make the final selection for the St John's team. "It was important to ensure that the team could cover a broad range of questions thrown at us. Rosie had the highest score of anyone on the written test and was very strong on English Literature, John-Clark is very good on military history and Matt swung it for me with his mental arithmetic skills." James tell us that the hardest thing about the show, which is filmed mostly all in one take, is making snap judgements under pressure. "You have to decide who on your team is most likely to know the answer – you don't want to buzz and get it wrong, when someone else could have known the answer, and on the other hand you don't want to stay quiet if someone else then gets the answer wrong".
Rosie McKeown
Subject: French and German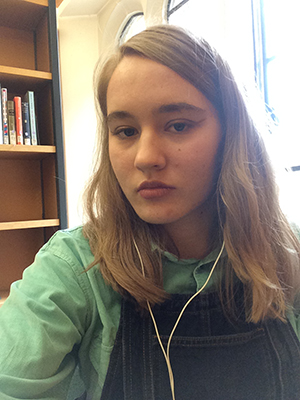 "I've been watching University Challenge religiously since I was 11 and it was always my goal to get on a team when I got to university – although I wasn't expecting it to be in my first year," Rosie tells us. "I brushed up on my areas of expertise – literature, history and word puzzles – by watching reruns of the show and trying to answer the questions before the contestants. But I think whatever happens on the day of filming it's important just to have fun and treat it as a really good quiz."
Each team on University Challenge is allowed a mascot for good luck so the St John's team naturally tracked down a large stuffed toy eagle and named her Maggie. However, Maggie's spot on the team was jeopardised by the University Challenge crew and their fear of product placement: "They told us that Maggie was a collector's item and wasn't allowed to be on show, so she sat behind our desk the entire time giving us moral support," says Rosie.  
Matt Hazell
Subject: Veterinary Medicine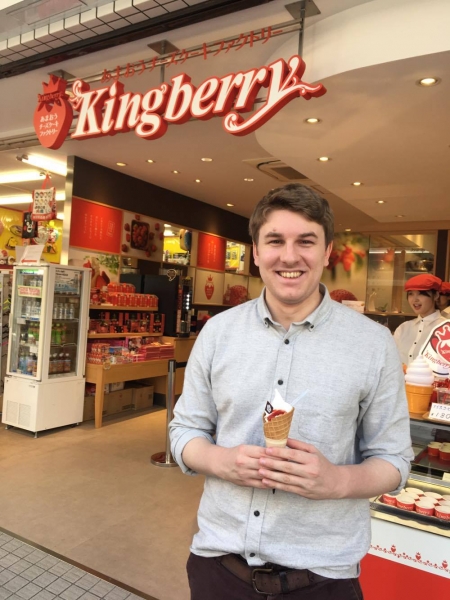 "Filming for the show took place the weekend before my finals," Matt tells us. "So while my team mates were swatting up for the programme, I was cramming about cows' feet. I had my fingers crossed for a picture round based on cow diseases, but unsurprisingly this didn't come up." Matt's areas of expertise include animals, biology, medicine and sports – particularly football. "University Challenge really likes to throw curveball questions at you that are designed to confuse," Matt says. "The trick is to discard the parts of Jeremy's questions you don't know anything about!" So what was Paxman really like? "We had a nice chat in the lift," Matt reveals. "His was pretty grumpy when we first started filming because he'd already done four filming sessions a day for three days, but his grouchy comments improved throughout the day."
John-Clark Levin
Subject: PhD in Politics and International Studies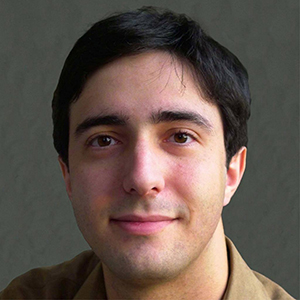 "I'm American so, unlike my team mates, I didn't grow up with University Challenge," John-Clark says. "My family always watched shows like Jeopardy. Because it didn't have the same mystique of being a sacred family tradition, I went through the audition process with a level head, but actually being on the show was the most intense experience I've ever had. There was so much adrenaline; the memory of it is all a blur!" John-Clark, who brought his knowledge of social sciences, history and politics to the squad, says the production staff and other teams on set were all extremely friendly, but what of the Paxman? "Oh he has a fearsome reputation, but he's actually a bit of a 'ham'." Translation: a big softie.