Sir Stephen Cleobury (1948-2019)
"Stephen was one of the giants of the choral music world during the past half century"
Sir Stephen Cleobury, St John's Organ Scholar (1967-71) and Director of Music at King's College for 37 years, has died aged 70.
Stephen passed away peacefully in York, where he had lived since his retirement in September, in the evening of 22 November after a long illness.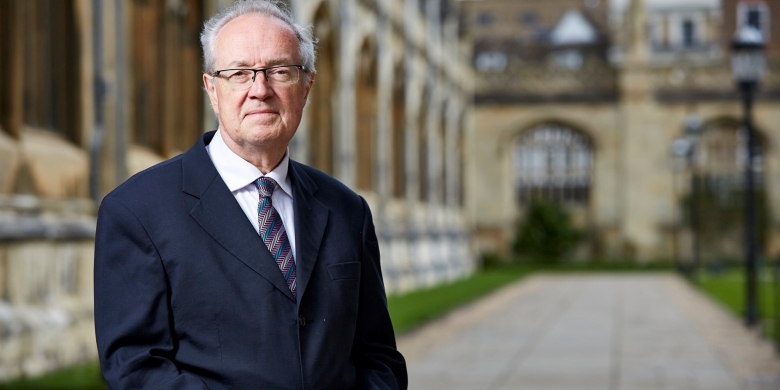 During his long tenure with King's College, Stephen enhanced the reputation of the Choir, and had a long association with the BBC Singers and the Cambridge University Musical Society. He founded the tradition of the annual commissioned carol for Christmas Eve, as well as introducing the popular Easter at King's festival. Earlier this year he was knighted in the Queen's Birthday Honours for services to choral music.
Andrew Nethsingha, Director of Music at St John's, said: "We at St John's are deeply saddened to hear of the passing of Sir Stephen Cleobury. He was one of the giants of the choral music world during the past half century.
"Stephen was an inspirational mentor, teacher and friend. I am very grateful for all I learnt from him; I know that many hundreds of others feel the same way. George Guest, former Organist at St John's, was immensely proud that his Organ Scholar went on to direct the famous choir at King's. Like George, Stephen was never short of a good anecdote! Stephen's musical legacy will live on for ever, not least through his extraordinary discography. His dedication to contemporary choral music was second to none. He was much loved and we will miss him greatly.
"We send our condolences to Stephen's wife Emma, to his family, and to his innumerable friends and colleagues at King's and around the world. May he rest in peace."
A book of condolence is available in King's College Chapel during normal opening hours until the end of the term, and an online book of condolence is available on the King's College website. King's College will host a memorial service later this academic year.
Published: 27/11/2019

Back to College News