From refugee to student: 'How I came to St John's is a miracle'
"We would have been in danger if we had stayed in Iran"
First-year undergraduate Amir Kadkhodaei has faced more challenges than most to achieve his dream of coming to Cambridge. He told Karen Clare about his journey to St John's after fleeing the regime in Iran.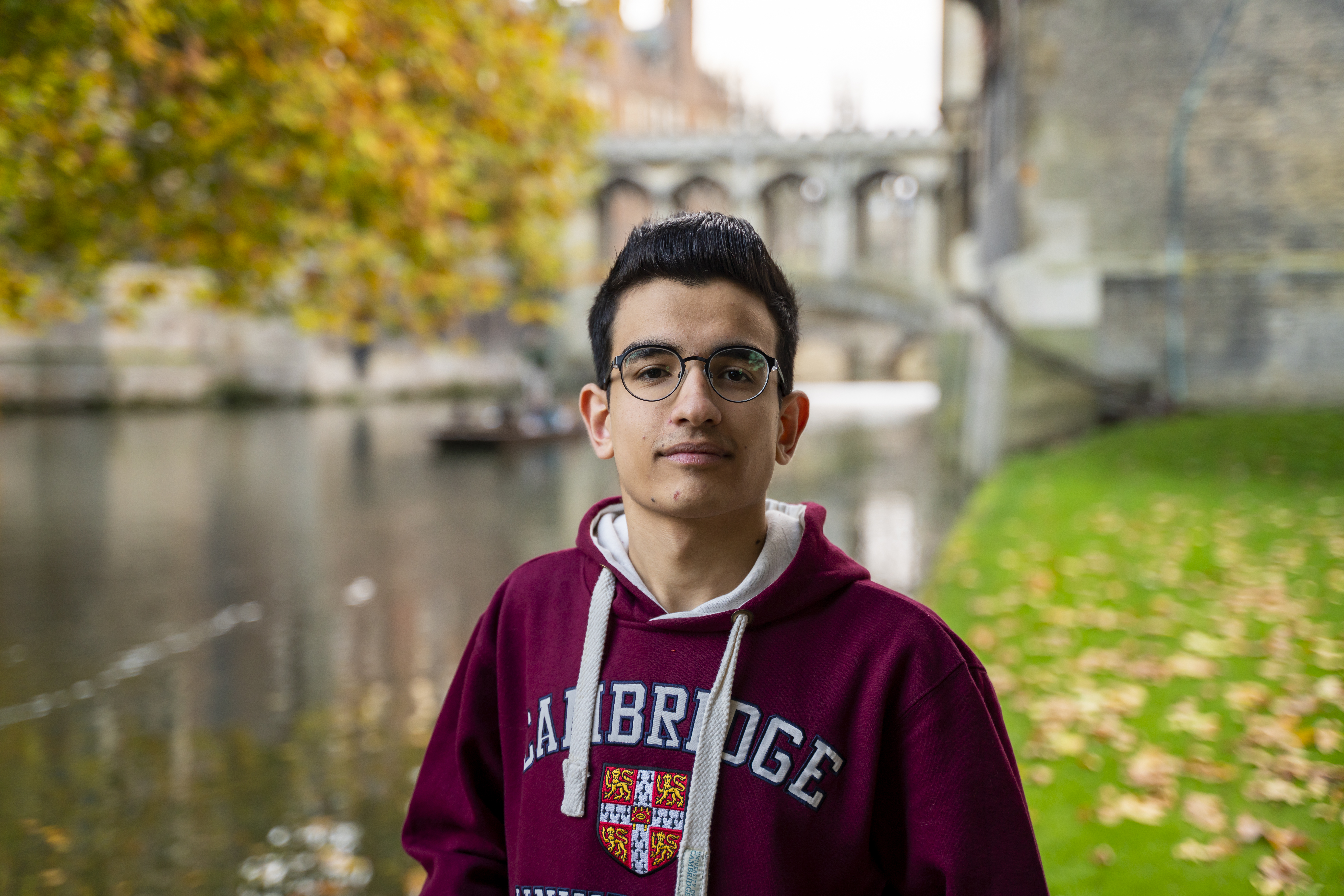 Three years ago Amir was an ordinary 16-year-old student in Tehran but when his family converted to Christianity, they were forced to leave the country of his birth for fear of religious persecution – and found themselves on the long and difficult road to Europe.
After spending two months in Turkey, the family travelled through Germany to the UK, where they were able to claim asylum.
There is no religious freedom in Iran. The country's authoritarian regime governs the theocratic republic based on Ja'fari Shia Islam and persecutes religious minorities, including Baha'is, Christians, Sunni Muslims and Jews. Many face imprisonment, exile and even execution.
Amir's childhood and early teenage years were relatively uneventful. "I went to a normal school in Iran. Like everyone else, I had all my friends and my relatives. My parents converted to Christianity and then one day we had to leave everything behind," he remembered. 
"It was especially hard for my mother, as we had to leave my grandmother, but we would have been in danger if we had stayed in Iran." 
"The school was a turning point in my life"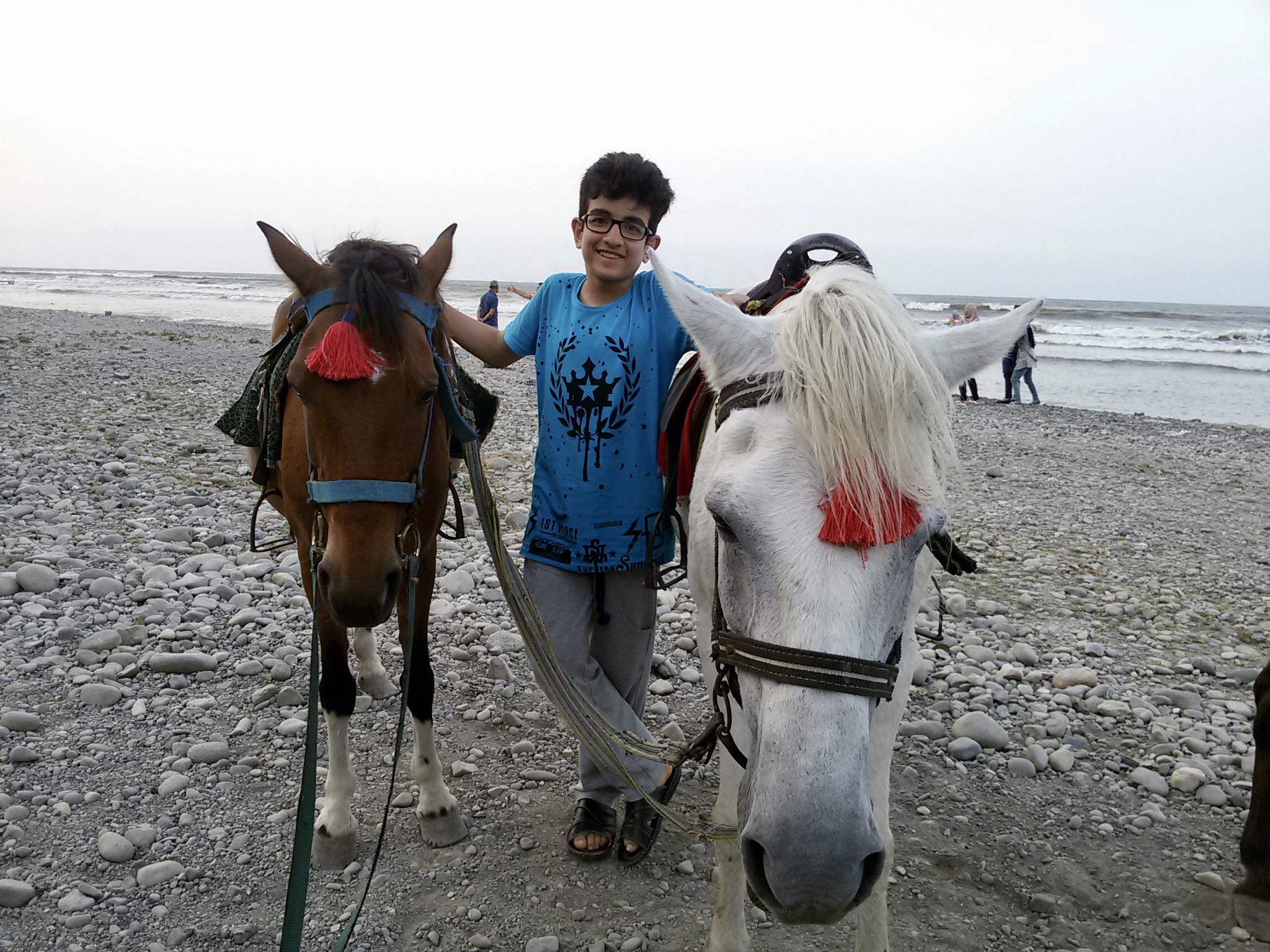 After arriving in the UK in February 2019, Amir and his family moved to Birmingham where, at a local church, Amir met a remarkable new friend who would change the course of his life.
Having obtained excellent exam results in Iran, Amir found himself unable to attend a state school to study for his A-Levels because his qualifications were not recognised in the UK.
He said: "I met someone called Alex through the church. He saw some translation and transcription work I had done and, without me even knowing, he applied to a boarding school called Repton School in Derbyshire, where I was eventually awarded a free place with an 80 per cent bursary and 20 per cent academic scholarship.
"The school was a turning point in my life, I was very welcomed and given so much support, the tutors really helped me. I did not have much English when I arrived – only the alphabet, basic reading and writing was taught in high school in Iran – but going to boarding school improved my English massively."
"My family's Iranian snacks are a little taste of home"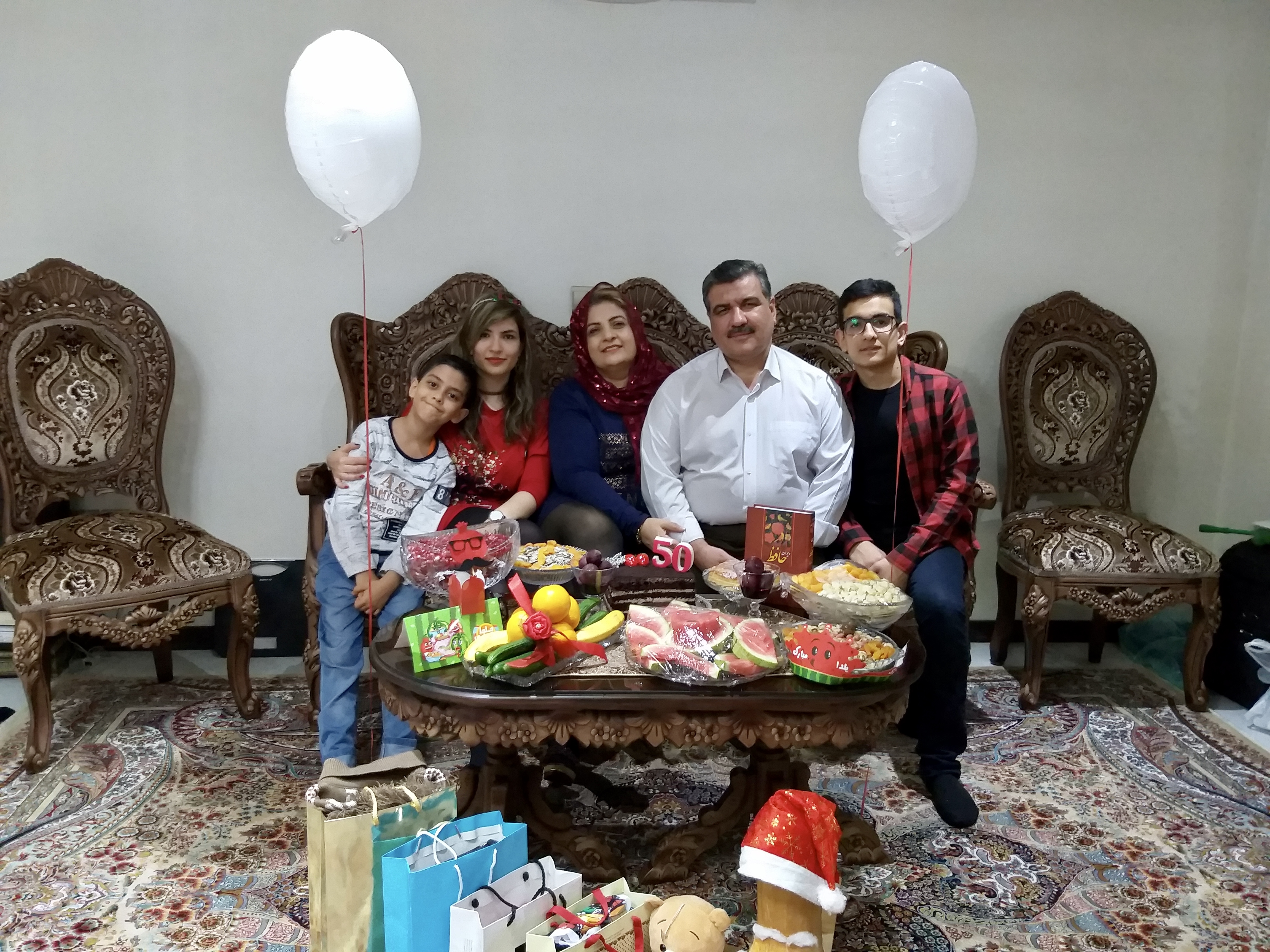 Having been coding and programming computers since the age of 14 in Tehran, where the school day lasted 8am-9pm, Amir was encouraged by his teachers at Repton to apply to Cambridge to read Computer Science. After gaining four A*s at A-Level in Maths, Further Maths, Physics and Persian and an A in AS-Level Computer Science, he was offered a place at St John's.
Since arriving in Cambridge, Amir has thrown himself into College life. Among other things, he has taken up rowing and ultimate frisbee and is treasurer of Cambridge University Persian Society.
His mum and dad, two sisters and young nephew, who all now live in England, are very proud of his achievements and, on a recent visit, they stocked him up with Iranian food.
"That's one thing I do miss," admitted Amir. "My family brought some Iranian snacks with them, I put them in my fridge freezer and now every time I eat them, it is a little taste of home."
"I have seen many miracles and one of them is the story of how I came to St John's"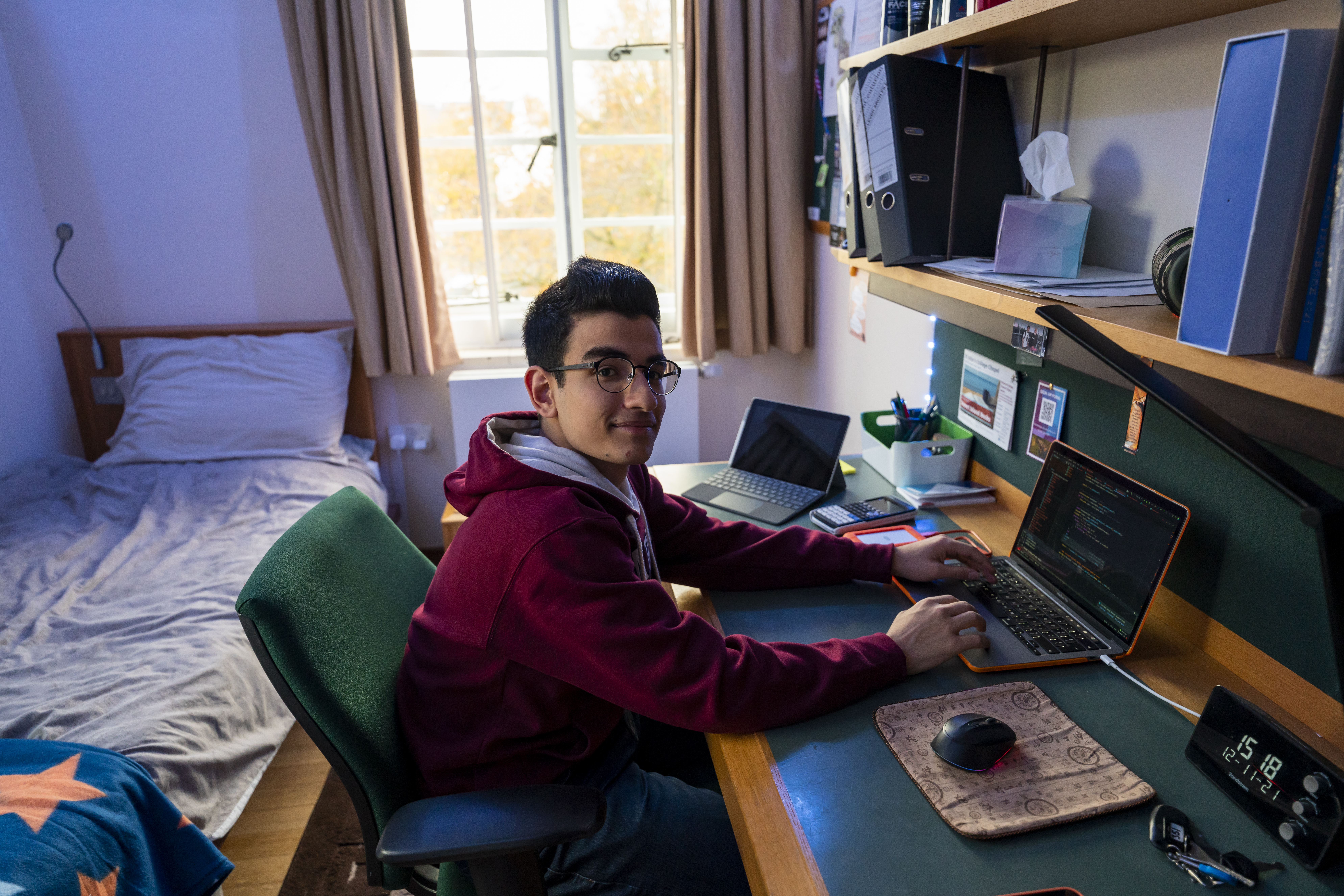 One day he hopes to be able to visit his homeland.
"Iran is a beautiful country, it's very different to what you hear on the news. People are nice, the food is delicious, and I miss my relatives and friends, but it is not possible to return under the current regime. Maybe some day."
For now, Amir is focusing on studying and making the most of life at Cambridge. 
"If someone had told me three years ago when I was in Tehran, going to school and focusing on my studies and planning to apply to universities in Iran, 'you're going to Cambridge University for a first-class education', I wouldn't have believed them," he said. "But I think God has a plan.
"I have seen many miracles since I came to the UK and one of them is the story of how I came to St John's."
Published 26/11/2021