Professor Sheena Radford to give Linacre Lecture 2022
Honorary Fellow will talk on her research into cracking the code of folding proteins in a bid to combat devastating diseases
The annual Linacre Lecture will be given by research scientist Professor Sheena Radford, OBE, FRS, FMedSci at St John's College on Tuesday 15 February.
Professor Radford is Astbury Professor of Biophysics and Royal Society Research Professor at the Astbury Centre for Structural Molecular Biology at the University of Leeds, and an Honorary Fellow and alumna of St John's.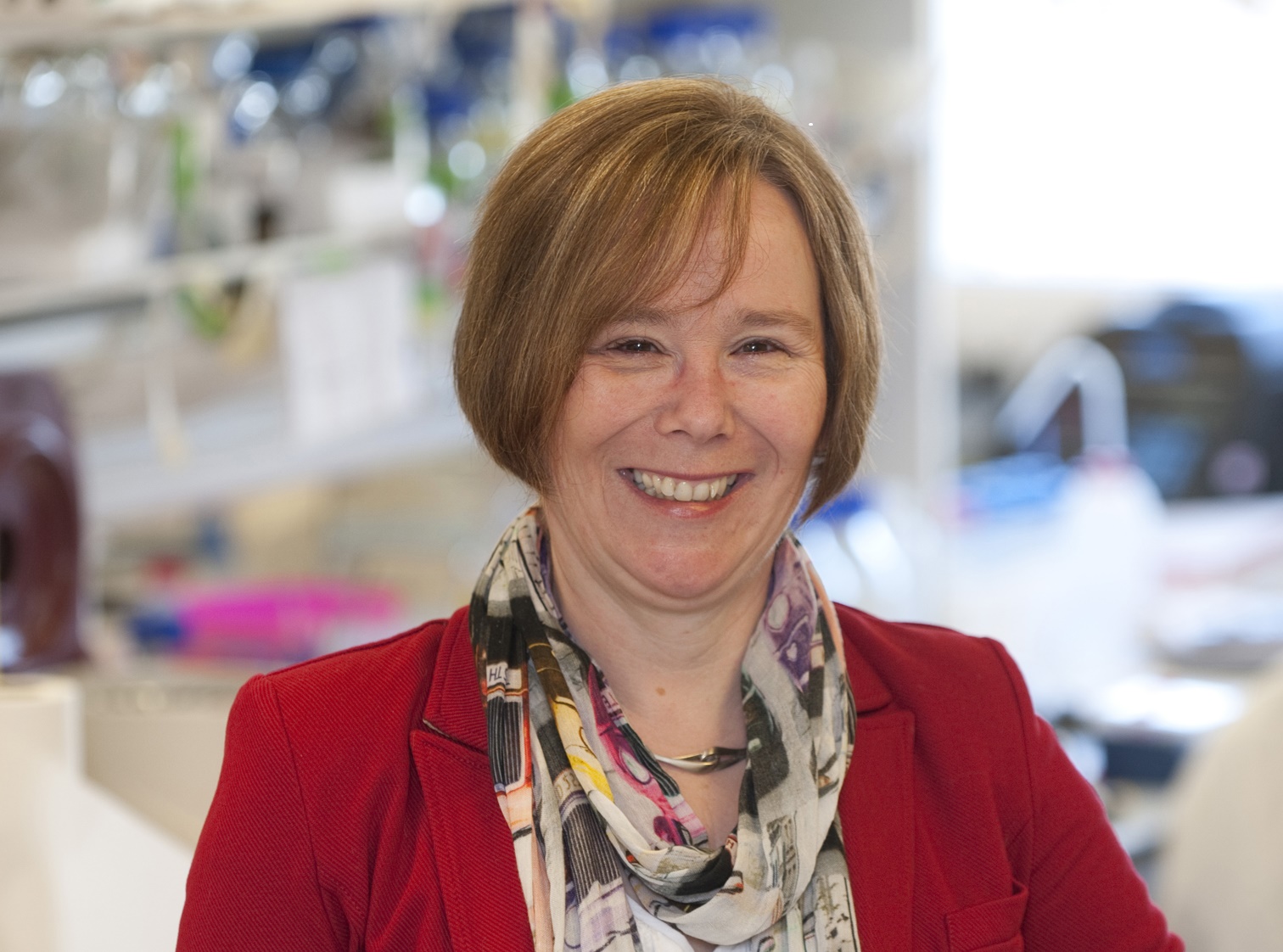 The annual Linacre Lecture is delivered by a leading research scientist in the general field of medicine and was established by a benefaction from Thomas Linacre (c.1460-1524), who was physician to Henry VIII and first President of the Royal College of Physicians.
Professor Radford is internationally renowned for her research, which focuses on how proteins fold and unfold to cause disease. She completed her Biochemistry PhD at St John's in 1987 and began her research career in Oxford before moving as a lecturer to the University of Leeds, where she was a founding member of the Astbury Centre for Structural Molecular Biology.
Her Linacre Lecture is called Folding Protein: Nature's Origami. She said: "Proteins are amazing three-dimensional machines that carry out life's essential processes. Modern methods in structural biology are enabling us to see these structures at work in ever-increasing molecular detail, and recent innovations in computational methods have revolutionised our ability to design new proteins at will. Yet the most fundamental process of all, how proteins fold and assemble into complex machines, remains a mystery.
"Errors of protein folding can give rise to devastating diseases, such as Alzheimer's and Parkinson's diseases and type II diabetes. Given the enormous burden of these, and other disorders associated with protein misfolding, cracking the folding code has never been more important. Fortunately, progress is being made at a rapid pace; kindling hopes that therapies to combat protein folding diseases will soon be within our grasp."
The lecture takes place on Tuesday 15 February in the Main Lecture Theatre of the Old Divinity School at 5.30pm. It will be followed by a drinks reception in the Central Hall. 

Please register for the lecture before Wednesday 9 February. The lecture is open to all members of the University of Cambridge.
Published 24/01/2022