Professor named as new historical institute advisor
"This means that I will be able to continue to support an Institute that enables the best research and exchanges in the UK on German history and Anglo-German Relations"
St John's Fellow Ulinka Rublack has been appointed as a new member of the German Historical Institute London (GHIL) Academic Advisory Board.
A Professor of Early Modern European History, Ulinka researches the social, cultural and religious history of Europe in the 16th and 17th centuries. Her areas of expertise include Reformation history, gender history, material culture, the Holy Roman Empire, witchcraft and the history of crime. In 2018 she was awarded the Reimar Lüst Prize in recognition of her 20-year commitment to academic exchange between the UK and Germany. Last year she won the prestigious German Historikerpreis for her book The Astronomer and the Witch:Johannes Kepler's Defence of his Mother about Katharina Kepler who was caught up in the witch hunts which swept across Europe in the 16th and 17th centuries. Her research was also turned into an opera called Kepler's Trial and was performed at the V&A museum in London.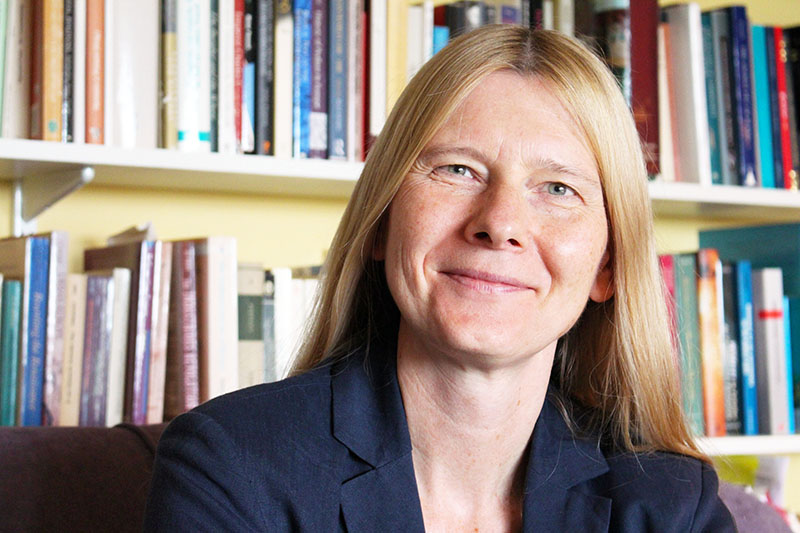 The German Historical Institute London is an independent academic institution which promotes research on modern and medieval history, particularly on the history of Britain, the British Empire and the Commonwealth, and Anglo-German relations. It is part of the Max Weber Foundation – German Humanities Institutes Abroad, and has been carrying out its work for more than four decades.
Ulinka was appointed as a new member of the Advisory Board along with Professor Jörn Leonhard from the University of Freiburg. The Board consists of nine historians from universities in Germany and the UK, and their role is to support and monitor the Institute's work. Ulinka closely cooperates with the GHIL as Chair of the German History Society of the UK and the Republic of Ireland.
"The appointment means that I will be able to continue to support an Institute that enables the best research and exchanges in the UK on German history and Anglo-German Relations. As Britain prepares to leave the EU, institutional structures that help to further a mutual understanding of the past are particularly important. The GHIL is a lighthouse of such processes of understanding, always sending out the right signals from the heart of Bloomsbury to the UK."
Published: 23/01/2020

Back to College News