Poland honours St John's Fellow and world expert on Chopin
"The music of Chopin has a unique capacity to speak to listeners directly and individually, while uniting them in shared experience"
A St John's academic and world-renowned expert on the Polish composer and pianist Fryderyk Chopin has been awarded a medal of honour at a special ceremony in Warsaw.
Professor John Rink received the Bene Merito, an honorary decoration of the Republic of Poland awarded by the country's Ministry of Foreign Affairs for contributions to activities strengthening Poland's position in the international arena.
A ceremony was held at the Fryderyk Chopin Museum in the Polish capital on Sunday 17 October - the 172nd anniversary of Chopin's death - to present the medal to Professor Rink, who is Professor of Musical Performance Studies in the University of Cambridge Faculty of Music, and a Fellow and Director of Studies in Music at St John's.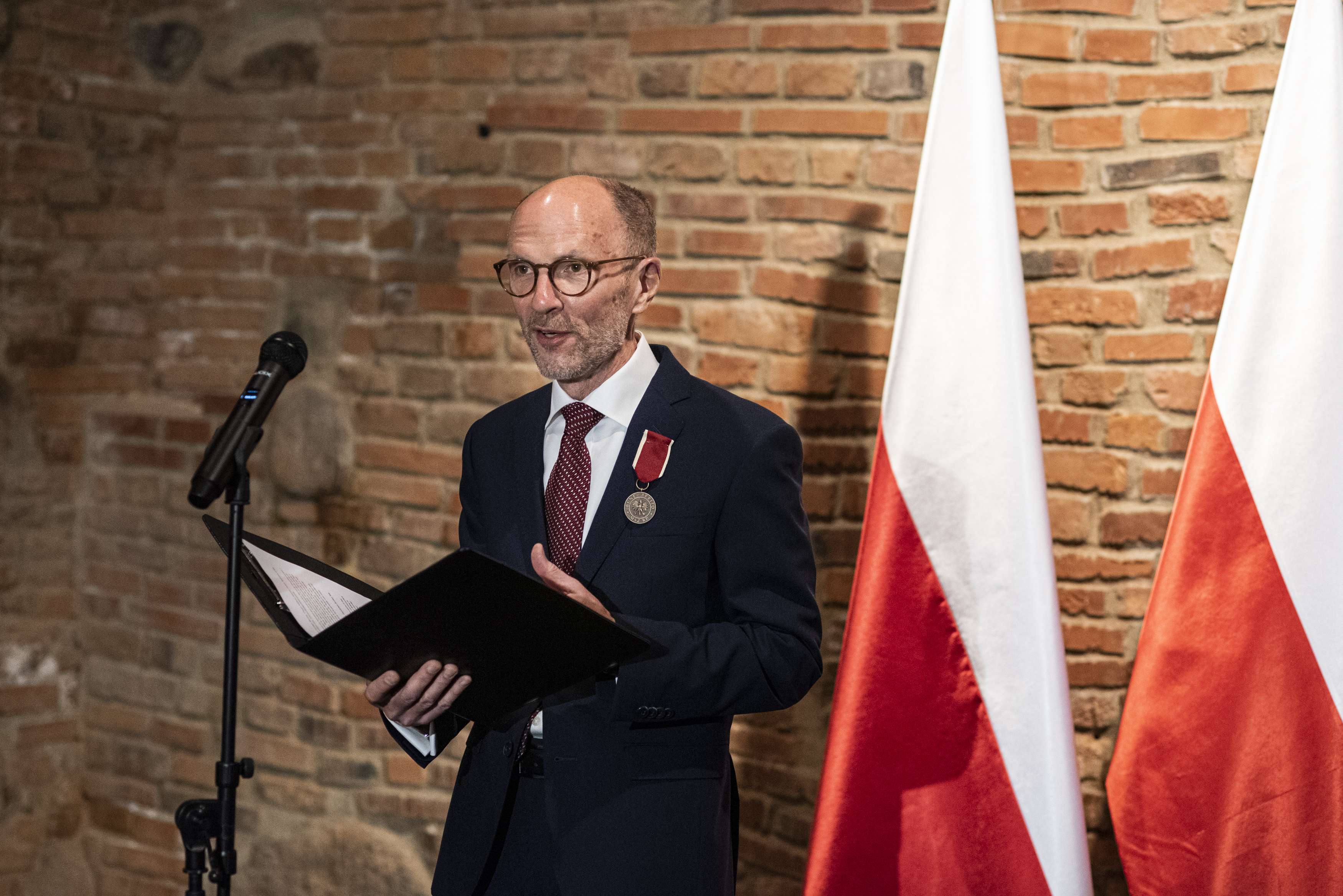 Speaking at the event, Arkady Rzegocki, Head of the Polish Foreign Service, highlighted Professor Rink's contribution to the promotion of Chopin's music and legacy around the world. He said: "Undoubtedly, the basis of Chopin's fame was his outstanding talent, sensitivity, virtuosity and musical innovation, which gave a new direction to European music. But fame also needs its promoters. After all, we know how many outstanding artists remain underappreciated in life and after death. That is why we need people like Professor Rink so much: committed, devoted and sincere in his love for Chopin."
Professor Rink is one of the world's leading authorities on Chopin, who died in 1849 at the age of only 39. Professor Rink is a prize-winning author and editor of the works of the Romantic composer, and a pianist himself, and he also directed the £2.1 million AHRC Research Centre for Musical Performance as Creative Practice, based at Cambridge from 2009 to 2015. He currently directs the Cambridge Centre for Musical Performance Studies, which was launched at the University in 2015, and two major online projects: Chopin's First Editions Online and Online Chopin Variorum Edition.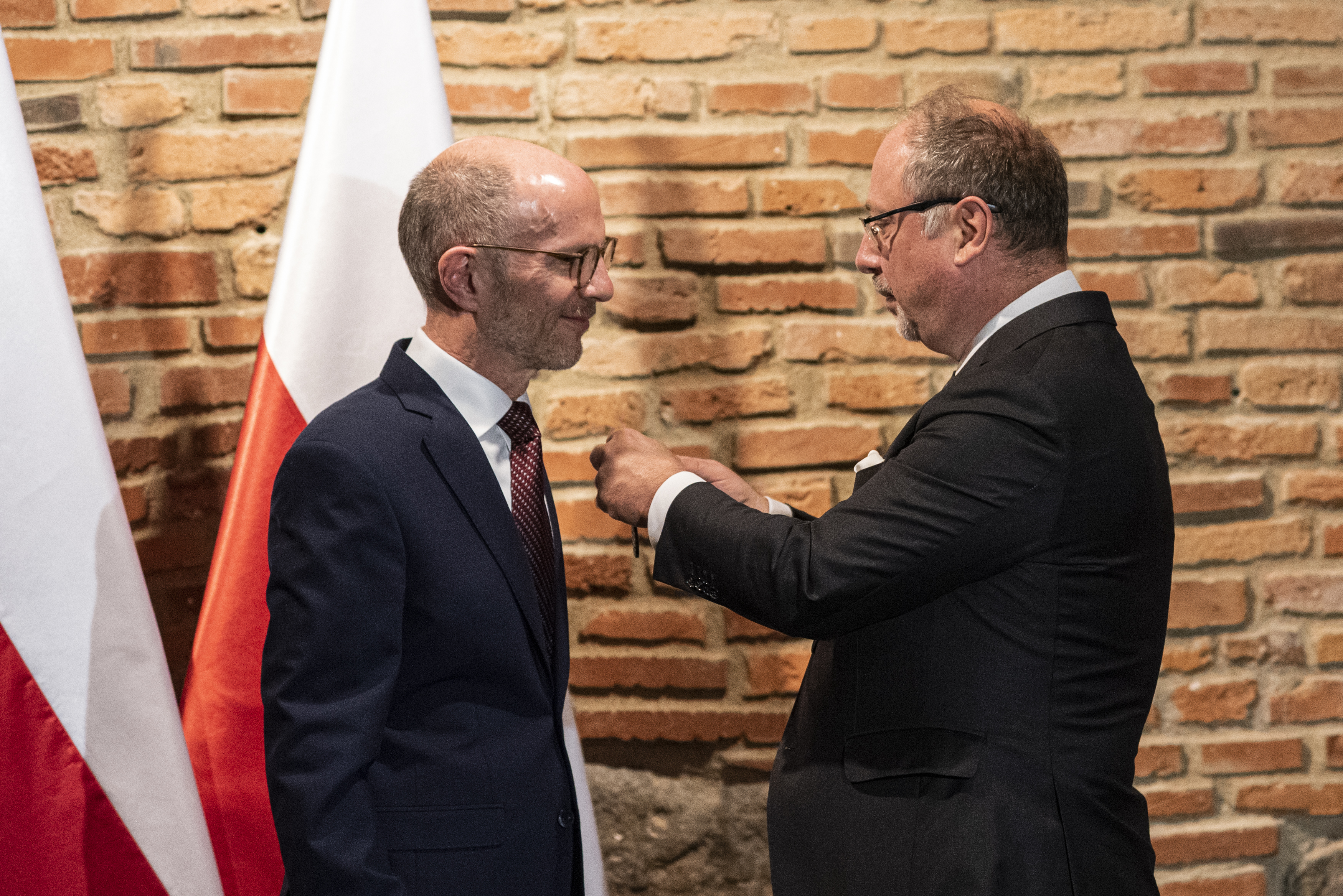 Professor Rink said: "I am extremely grateful to have received the Bene Merito award. My efforts to promote Polish culture over the past 35 years or so through my work on the music of Fryderyk Chopin have been inspired not only by my inexhaustible passion for his music but also by the warmth and generosity of the friends and colleagues in Poland with whom I have developed close associations during that time.
"The music of Chopin is a source of endless fascination to me and countless others. It has a unique if paradoxical capacity to speak to listeners directly and individually, while also uniting them in shared experience. It therefore fosters an inclusivity which is often aspired to and so urgently needed in today's world."
The presentation ceremony was held while Professor Rink was in Poland for the 18th International Fryderyk Chopin Piano Competition, for which he is a member of the jury. Artur Szklener, Director of the Fryderyk Chopin Institute, also attended the ceremony along with fellow competition jurors and guests from the world of culture.
Published 20/10/2021