Pioneering PhD student ends 2021 on a high after year of achievement
"This might be a game changer in pathogen diagnostics"
A postgraduate scientist from St John's whose research has the potential to be a 'game changer' in diagnosing respiratory diseases, including Covid-19, has starred in a national TV programme in his home country of Serbia about his life and work.
This year has been a successful one for Filip Bošković, who is in the third year of his PhD in a field known as nanoscale biology, a blend of physics and chemistry used to solve problems in biosciences and medicine and understand how life works on a nanoscale.
His recent focus has been on RNA (ribonucleic acid), a molecule inside our cells that is similar to DNA, which he has been studying as part of his research in the Biological and Soft Systems division of the Cavendish Laboratory (Department of Physics) at the University of Cambridge.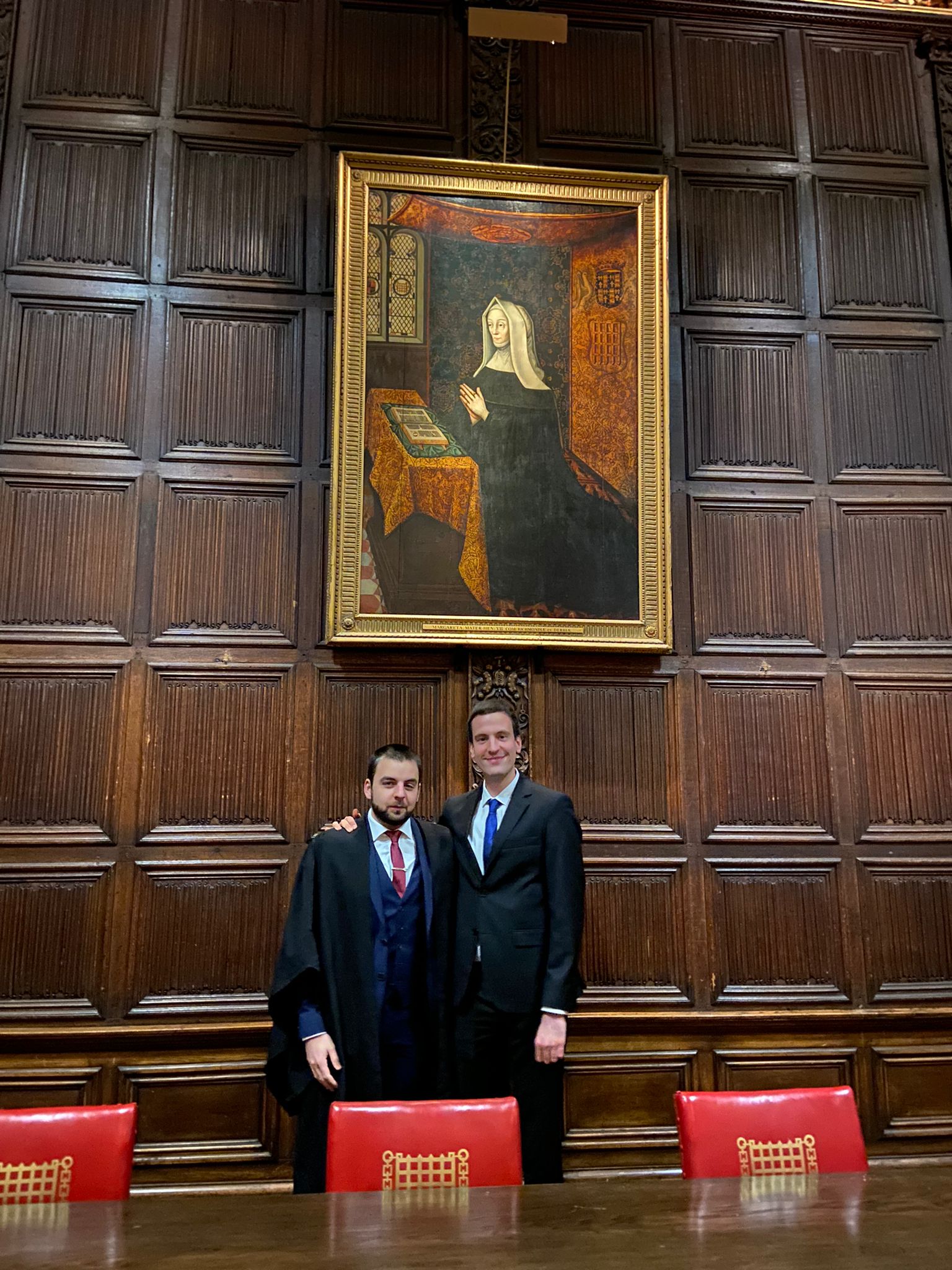 There are three types of RNA, one of which – messenger RNA (mRNA) – teaches our cells how to make a protein that will trigger an immune response inside our bodies to fight off pathogens, organisms that cause disease, infections and viruses. RNA is the foundation of mRNA vaccines for Covid-19.
In November, Filip and his colleagues in the Keyser research group published a preprint study – scientific papers placed publicly on the internet for peer review – into how to detect multiple respiratory viruses in a single test, including variants of the virus that cause Covid-19.
Filip said: "We are of the opinion that they might be a game changer in pathogen diagnostics. In addition, it might go beyond our 'tip of the iceberg' knowledge of RNA biology and nucleic acid nanotechnology."
The study is expected to be officially published in a scientific journal next year.
Filip, who is a Benefactors' Scholar at St John's and also studied for his MPhil in nanoscale biology at the College, was recently interviewed about his academic achievements and life in Cambridge by Serbian journalist and TV presenter Mira Adanja-Polak for her weekly show, You and Mira Adanja-Pola – Exclusive.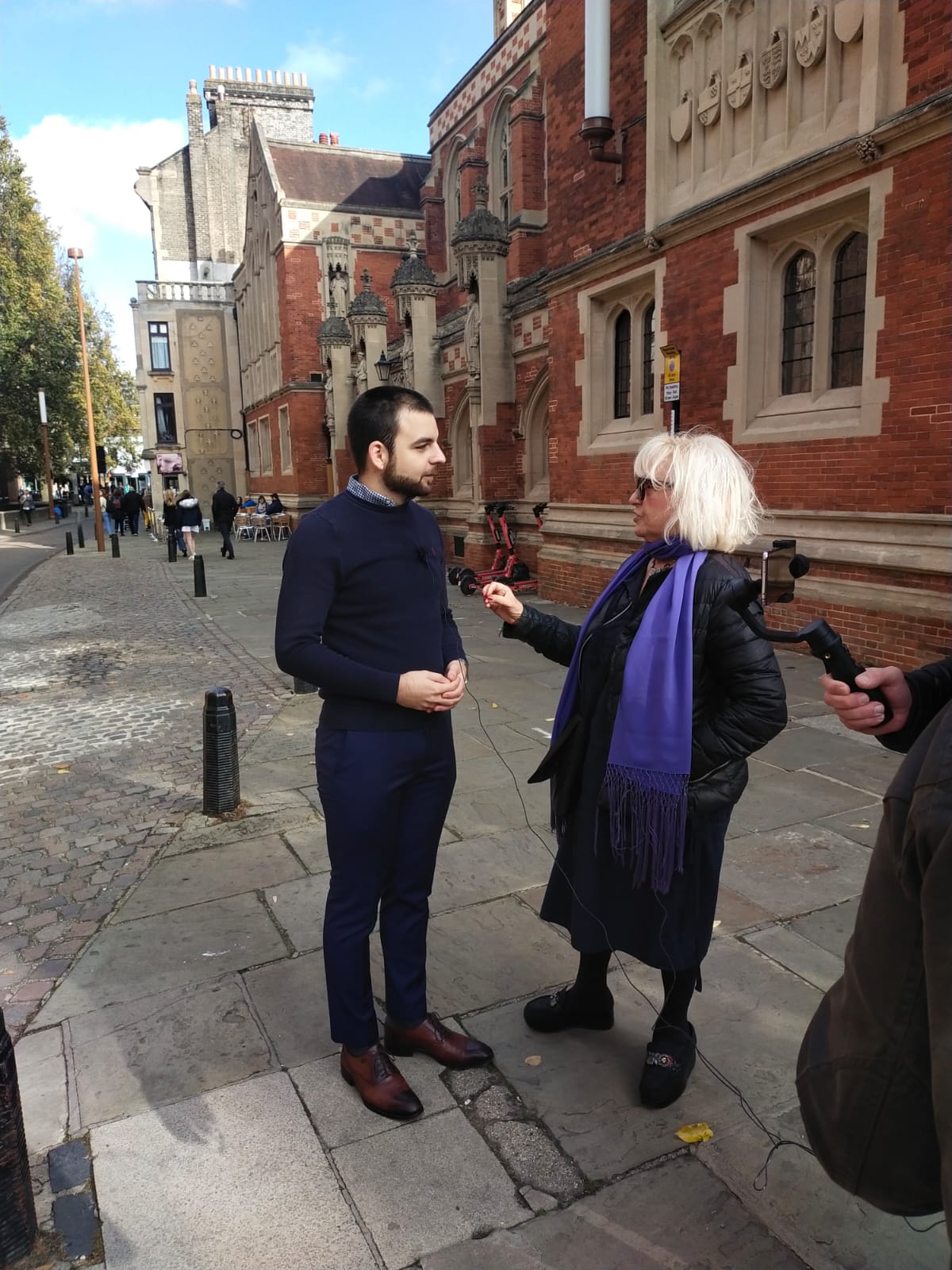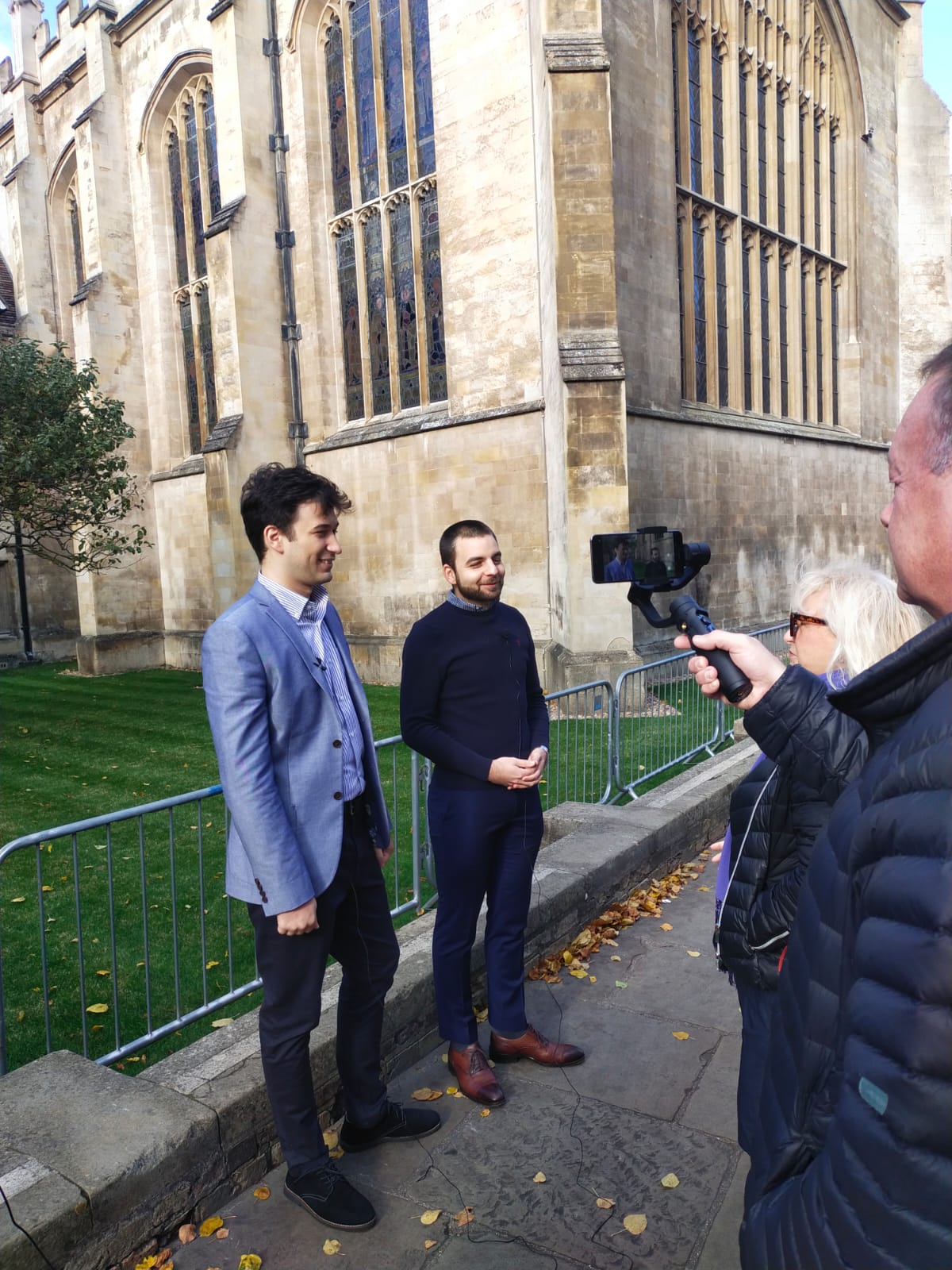 The episode aired on Sunday 5 December on public broadcaster Radio Television of Serbia and can be viewed on YouTube (from 25 minutes, 27 seconds). As well as Filip, the segment features fellow postgraduates Djordje Ogrizovic, from Girton College, and Ivan Tanasijevic, from Trinity College, who are also from Serbia. Some of the programme is in English as well as Serbian.
Filip said: "I have had a fruitful year in which I published seven research papers and submitted two patents. It is a great motivation that such a renowned name as Mira Adanja-Polak has recognised great work of my colleagues and myself."
Filip, who is the Winton Physics of Sustainability Programme PhD Scholar and George and Lilian Schiff Foundation Research Student at the Cavendish Laboratory, has won multiple awards during his academic career, including the Svetosavska Award from the Serbian Government in 2019, and the Stefan W Kuffler Research Award by the Hungarian Academy of Sciences.
Earlier this year he was selected by the Cavendish Laboratory as the Department's nominee for the Global Young Scientists Summit (GYSS) in Singapore and went on to officially represent the University of Cambridge at the event, which was held virtually. The GYSS is a prestigious annual summit that includes globally recognised scientific leaders and engineers, along with postgraduate and early career researchers from the world's top universities. Filip's presentation 'DNA lego bricks for viral diagnostics' was shown at the event.
Filip said: "It was a great chance to directly discuss and talk with scientists that have changed our civilisation and that are still changing it. It was a great honour to understand what has been a driving force for them and what advice they might have for young scientists.
"The best memory for me was a chance to talk with an inspiring Nobel Prize duo, Professor Jennifer Doudna and her ex-supervisor Professor Thomas Cech. We have discussed new pathways to tackle rare genetic diseases with genome editing technologies."
He added: "I would like to express my sincere gratitude to the College for funding my postgraduate studies, to my supervisor, collaborators, and my tutor for continuous support over the course of my PhD."
Published 13/12/2021