New research facility for neurodegenerative disorders opened in Cambridge
"The research carried out in this new facility has the potential to affect millions of lives around the world for the better"
A new facility dedicated to the use of chemical techniques to combat neurodegenerative disorders including Alzheimer's and Parkinson's diseases has opened in Cambridge. 
The new Chemistry of Health building houses the Centre for Misfolding Diseases, a world-leading research facility focused on the misfolding of proteins in human cells - a phenomenon that causes a number of disorders including Alzheimer's, Parkinson's, Huntington's and Motor Neurone Diseases.
The Centre for Misfolding Diseases is co-directed by Professor Sir Christopher Dobson, the Master of St John's, Professor Tuomas Knowles, a Fellow at St John's, and Professor Michele Vendruscolo - three world leaders in their fields who have been studying the molecular origins of neurodegenerative diseases.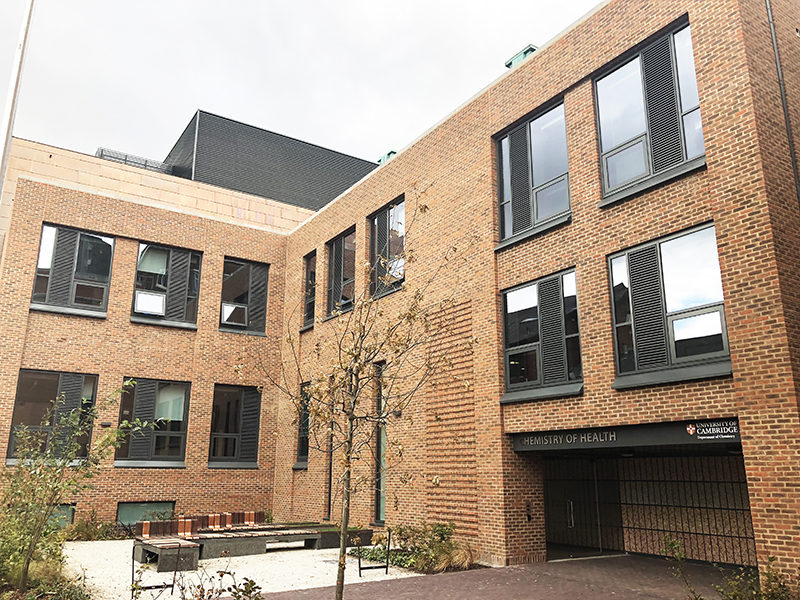 The new Chemistry of Health building which opened on Friday
"This facility will be a crucial element in helping us to tackle the challenge of understanding the molecular mechanisms of dementia"
Professor Dobson said: "This building will for the first time bring together a large number of scientists from different disciplines who are dedicated to establishing the molecular basis of neurodegenerative disorders and to identifying new ways for treating or preventing these debilitating conditions."
The building has been funded by £17.6 million from Research England's UK Research Partnership Investment Fund (UKRPIF), as well as with contributions from Elan Pharmaceuticals and AstraZeneca.
Among the philanthropic contributions to the project is a donation of £5 million from Cambridge alumnus Derek Finlay in memory of his wife, Una, who died in May 2016 after a long struggle with Alzheimer's disease. The first-floor laboratory is named the Una Finlay Laboratory in her memory and as the name-plaque was unveiled, Mr Finlay said: "This is a special and very poignant day for myself and my family. This building will enable world-class research that will speed up the search for ways to delay, ameliorate and – I believe – ultimately abolish these dreadful neurodegenerative diseases."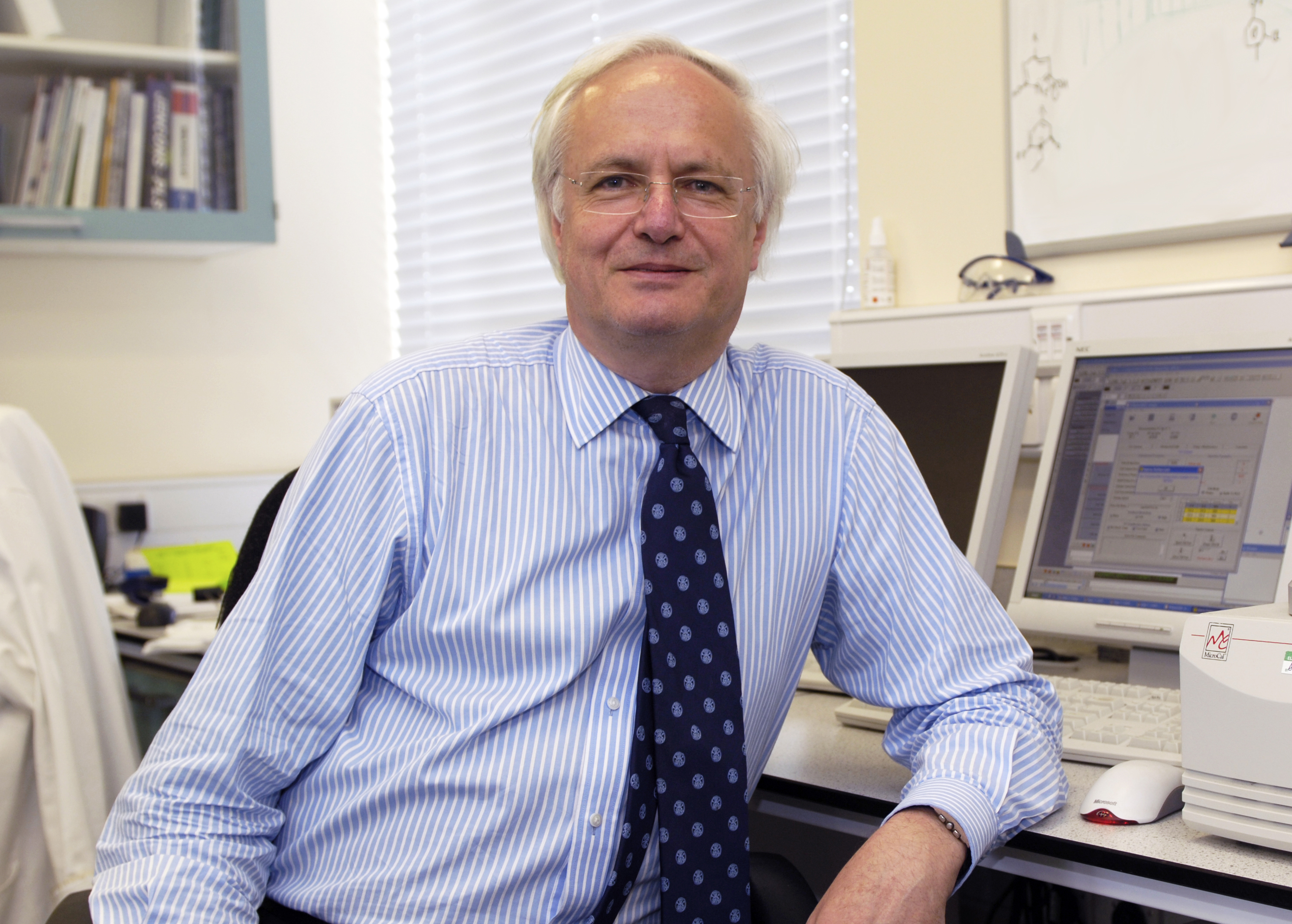 Professor Christopher Dobson, Master of St John's College and co-director of the Centre for Misfolding Diseases
Professor Stephen Toope, Vice-Chancellor of the University of Cambridge opened the building on Friday, September 21, said: "The research carried out in this new facility has the potential to affect millions of lives around the world for the better. Through collaboration and the sharing of ideas, our research teams will work to find the keys that unlock the mysteries of neurodegenerative disorders, one of the greatest health problems of our age."
A 2015 report suggested that by 2030, there will be 75 million people worldwide living with Alzheimer's disease. While the number of cases of Alzheimer's diseases and other neurodegenerative disorders continues to rise, so too do the costs to society, both economic and emotional.
Professor Vendruscolo said: "The treatment of neurodegenerative disorders represents a major challenge, requiring both the development of innovative biophysical approaches and their translation into diagnostic and therapeutic tools. With this new building, we have created favourable conditions to combine these two steps."
Professor Knowles, Fellow at St John's, added: "This facility will be a crucial element in helping us to tackle the challenge of understanding the molecular mechanisms of dementia and develop effective ways to counteract them."
The new building is also home to a Chemistry of Health Incubator, which will enable closer collaborations between researchers and industry and host spin-out companies in order to increase the rate at which scientific discoveries are translated into new therapies. The new incubator is the first in Cambridge to be directly integrated into a University department, and will provide the resources and complementary know-how required to ensure that fundamental research is ultimately used to develop new treatments for patients. The first spin-out company to move into the Incubator will be Wren Therapeutics, which is based on a ground-breaking drug discovery method for neurodegenerative disorders developed at the Centre for Misfolding Diseases.
Published: 24/09/18