New Acting Vice-Chancellor announced as Honorary Fellow at St John's
"He is an exceptionally able colleague and strong leader"
Dr Anthony Freeling, the incoming Acting Vice-Chancellor of the University of Cambridge, has been elected to an Honorary Fellowship at St John's College.
Dr Freeling, who is currently President of Hughes Hall, will take up his appointment as Acting Vice-Chancellor from 1 October 2022 on the departure of Professor Stephen J Toope.
Dr Freeling first came to St John's College in 1975, completing an MA in Mathematics, an MPhil in Control Engineering and Operation Research, and a PhD in Decision Analysis and Behavioural Economics.
Following a career in strategy, marketing and consulting at Mars Foods and McKinsey & Company, where he was a Senior Partner, Dr Freeling now combines academia with not-for-profit activities. From 2006 until 2014 he chaired the Development Committee for The Open University and served as a member of its Council. He has also worked as an independent consultant advising companies in areas as diverse as law and global marketing. He researches and writes on business strategy and marketing and 2011 saw the publication of his first book, Agile Marketing.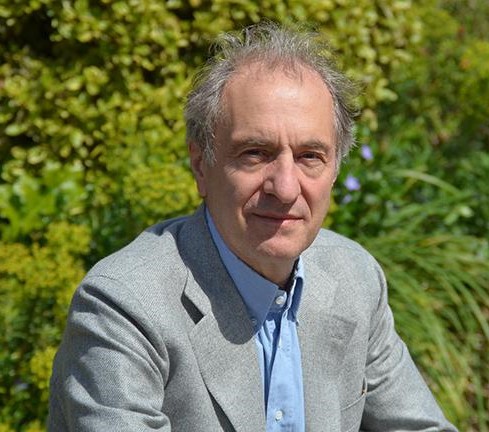 A former Director of Ashridge Strategic Management Centre and Research Director of the Coca-Cola Retailing Research Councils for Europe and Asia, he is a trustee of the PHG Foundation, a non-profit think-tank, working to translate the application of biomedical science to health. He was previously on the Board of the charity, UnLtd – the largest supporter of social entrepreneurs in the UK.
Having been elected a City Fellow and Trustee of Hughes Hall in 2008, Dr Freeling became President of the College in 2014. During this time he has been a member of the University Council and Chair of the Colleges Committee, extending this Chairmanship by a year to provide continuity and leadership through the pandemic.
After the University's announcement of Dr Freeling's appointment as Acting Vice-Chancellor, outgoing Vice-Chancellor Professor Toope said: "I have worked closely with Anthony over several years, and particularly in navigating our way through the challenges of the pandemic. He is an exceptionally able colleague and strong leader. He has been instrumental in helping the University and Colleges work more closely, and with greater sense of shared purpose, than ever before. I am entirely confident that this great University will continue to thrive under his leadership, and I wish him every success."
Dr Freeling has been elected to an Honorary Fellowship with immediate effect and is expected to stay in office as Acting Vice-Chancellor for six months when he takes up the post in Michaelmas Term.
Published 24/6/2022