National honour for St John's scientist from Romania working at the forefront of green energy research
"Our research may one day contribute towards a sustainable fuel economy"
A Research Fellow from St John's who has helped to develop artificial leaves to produce renewable energy has been recognised for representing Romanian academics overseas.
Dr Virgil Andrei was named Student of the Year in the 2021 League of Romanian Students Abroad Gala for his pioneering research, and being a mentor and ambassador for Romanian expats.
Announcing the winner from Bucharest via YouTube and Facebook, one of the gala presenters said: "A PhD student in Chemistry at the University of Cambridge, Virgil Andrei developed a new class of artificial leaves, panels which imitate plants, producing solar fuels from water and carbon dioxide.
"Besides research, he actively mentors students and is engaged in a number of societies to promote Romania's image abroad."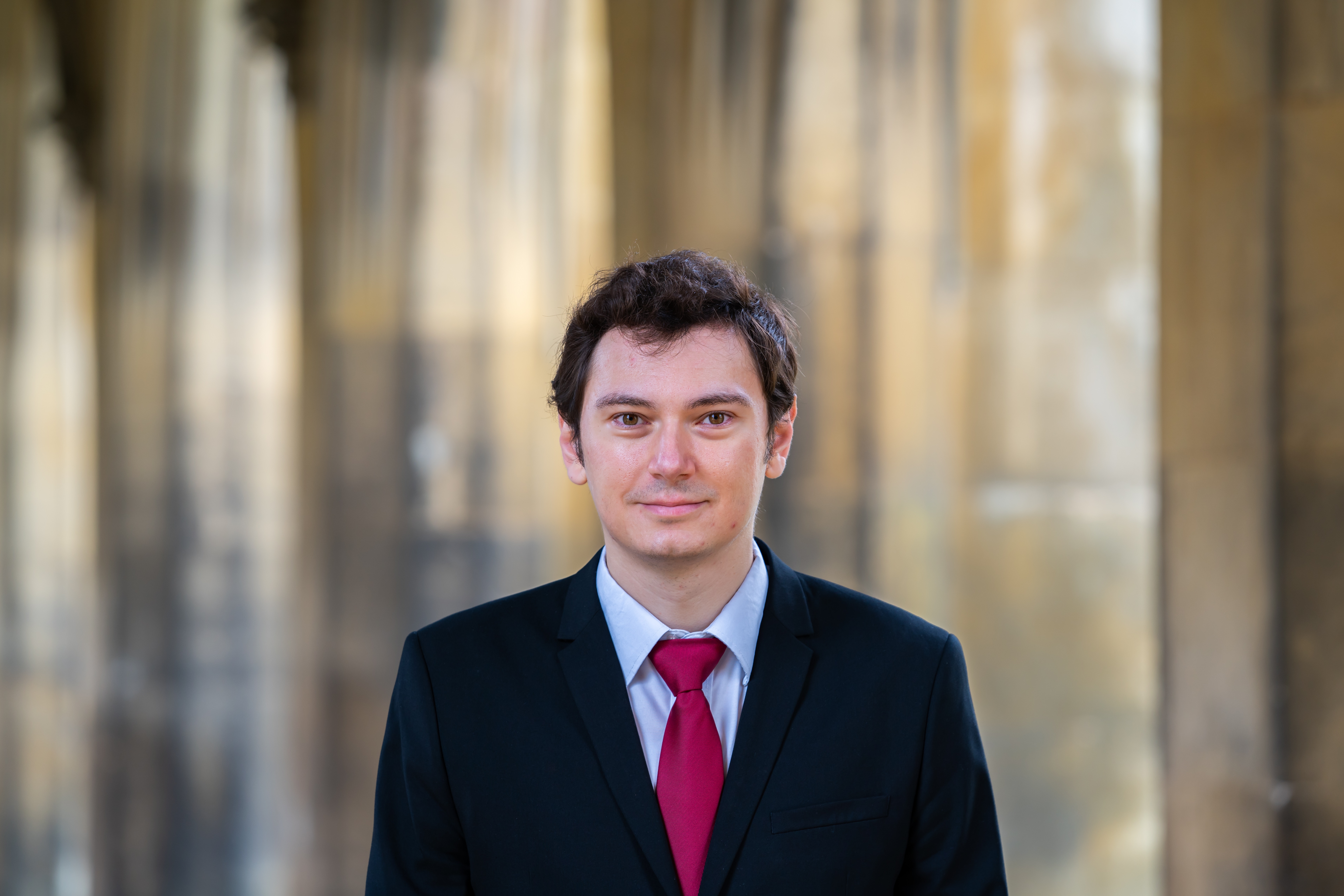 As a PhD student Dr Andrei was involved in the creation of an 'artificial leaf' that uses only sunlight, carbon dioxide and water to produce syngas, a widely-used gas currently produced from fossil fuels. The carbon-neutral device, which mimics plants and is inspired by photosynthesis, could eventually be used to develop a sustainable liquid fuel alternative to petrol. The research was carried out with Professor Erwin Reisner, a Fellow of St John's College, and colleagues at Cambridge University's Yusuf Hamied Department of Chemistry.
The citation for the Student of the Year Award, which was described by presenters as the 'grand winner', read: "The potential of his research was recognised through a series of publications in prestigious journals receiving attention in the international mass-media and through distinctions awarded at conferences in Europe, India and North America."
Dr Andrei, who is originally from Bucharest, Romania's capital city, said: "I was honoured to receive this recognition of our work from my home country, since many very talented Romanian students are studying and working abroad. While our experimental activity has been hampered by the ongoing pandemic, this award indicates that our research is moving in the right direction, which may one day contribute towards a sustainable fuel economy."
Dr Andrei began his Research Fellowship at St John's College in October 2020, after completing his PhD in Chemistry at Trinity College. He said: "On the professional side, I was attracted by the large community of scholars working on renewable energy and sustainability - many of my research collaborators are Fellows at St John's. In addition, I have a lot of fond memories from my PhD as some of my best friends studied in St John's, so I always felt that I wanted to be a part of the College."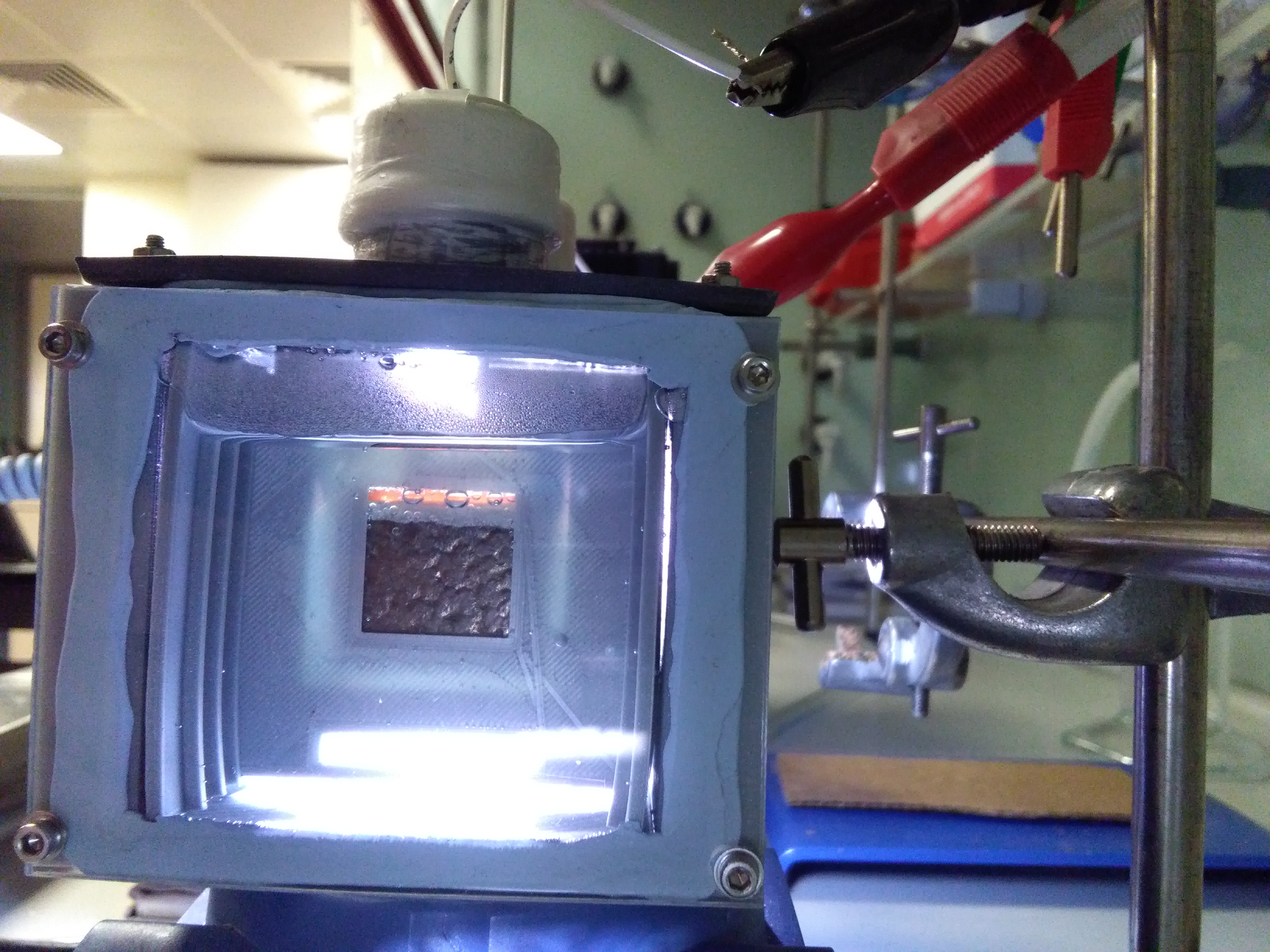 As well as researching how to produce syngas sustainably, Dr Andrei and his colleagues also work on scalability – learning how to adapt their solar energy process for larger production and storage, to make it a viable and durable alternative to fossil fuels in the future.
He has been a member of the League of Romanian Students Abroad since 2014, when he was advising students in Romania about the possibilities of studying abroad. "It is important to offer young people the opportunity to experience difference cultures and broaden their knowledge with the state-of-the-art in research and technology," said Dr Andrei. "This knowledge exchange does not only benefit the students, but also their home countries and broader society in the long run."
The gala awards are held annually, though they were held online in April this year due to the pandemic. Dr Andrei has won a winner's trophy from Romanian artisan artists and the chance to participate in creative thinking workshops. "More importantly, this earned more visibility for our work in the Romanian society and media," he said.
Read up on the research:
'Bias-free solar syngas production by integrating a molecular cobalt catalyst with perovskite-BiVO4 tandems.'
'Scalable Triple Cation Mixed Halide Perovskite–BiVO4 Tandems for Bias-Free Water Splitting.'
Published: 02/06/2021