'Mudcub' sculptures continue College tradition of celebrating diversity
"They express our desire to be an ally to students of any background - a supportive community of people from many cultures"
A contemporary art installation that brings together the themes of diversity, inclusion, ecology and humanity has moved to St John's College for the academic year.
The 'mudcubs … with the heart of a child' exhibit features life-size bronze figures of children – along with two penguins  –  created by Nicola Ravenscroft, the award-winning British sculptor who was recently commissioned to create a national memorial to frontline NHS and care staff who lost their lives to Covid-19.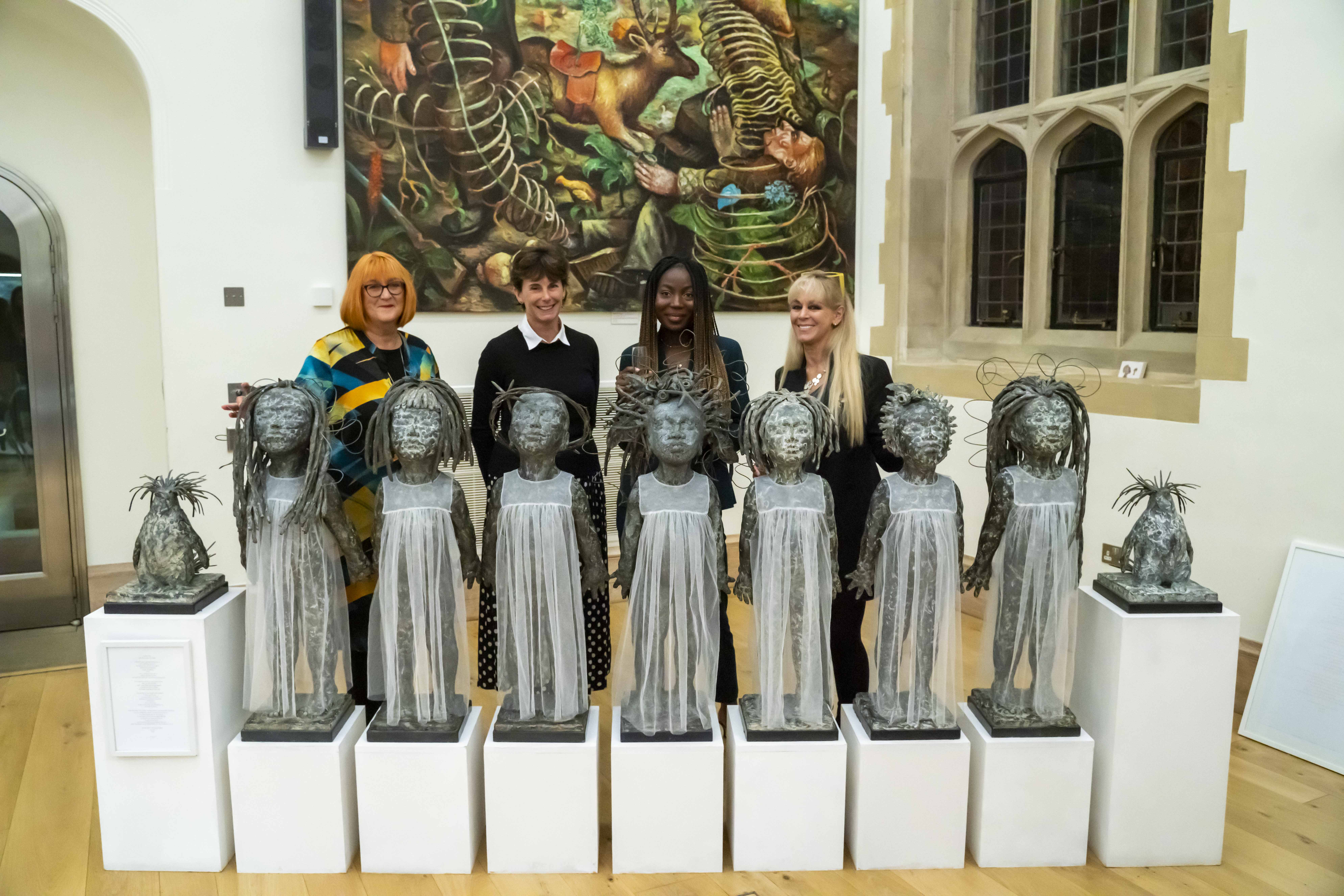 The sculptures, which have had previous residencies in Cambridge and London, will now be on view in St John's College Chapel from Friday 15 October. Their move to St John's is thanks to a successful College Annual Fund application by Fellows Dr Morag Morrison-Helme, Director of Studies in Education, and Dr Jodi Gardner, Director of Studies in Law and College Associate Lecturer in Law. The Fund supports innovative projects of up to £25,000 a year that benefit St John's and any resident member can apply.
Representing the peoples of seven continents, thus the whole world, the mudcubs celebrate diversity, inclusion and hope for the future, for the betterment of humankind.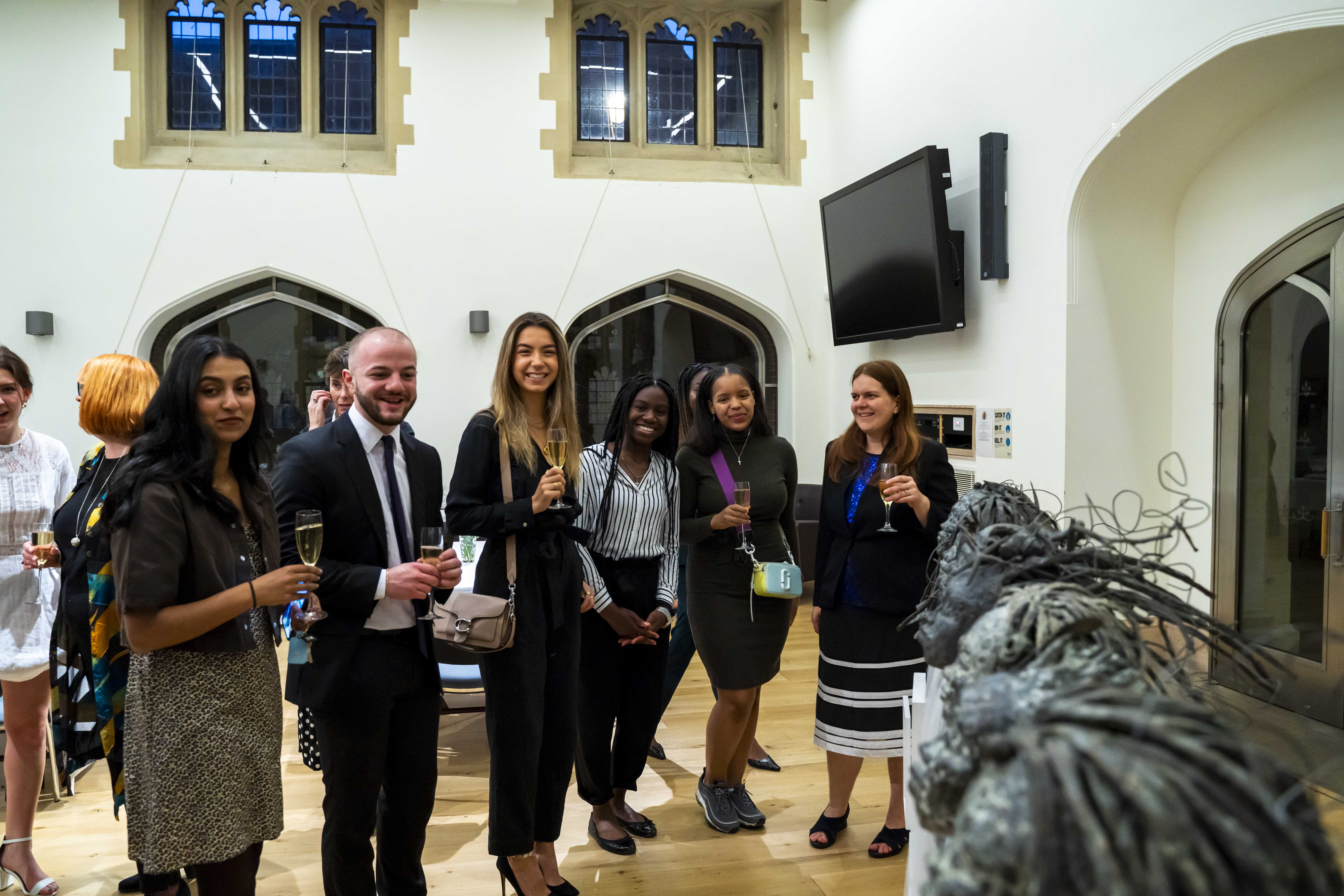 Dr Morrison-Helme said: "The Mudcubs speak to the future, they represent unity and diversity, they express our desire to be an ally to students of any background - a supportive community of people from many cultures ensuring all  students can not only feel they have had the best  Education, but also the best College experience while here in Cambridge."
The sculptures were shaped in clay before being cast in bronze and placed on plinths. The penguins represent Antarctica and their spiky 'hair' can be gently twanged to produce musical notes.
Sculptor Nicola Ravenscroft said the mudcubs are 'a brave new international army of eco-earthling-warriors' that inspire us to think deeply about the future. "The mudcubs remind us of our humanity and our need to take care of our shared home, planet Earth. They remind us that we are all formed in spirit love and stardust and therefore we are one," she said. "I am thrilled that they are now on loan to St John's."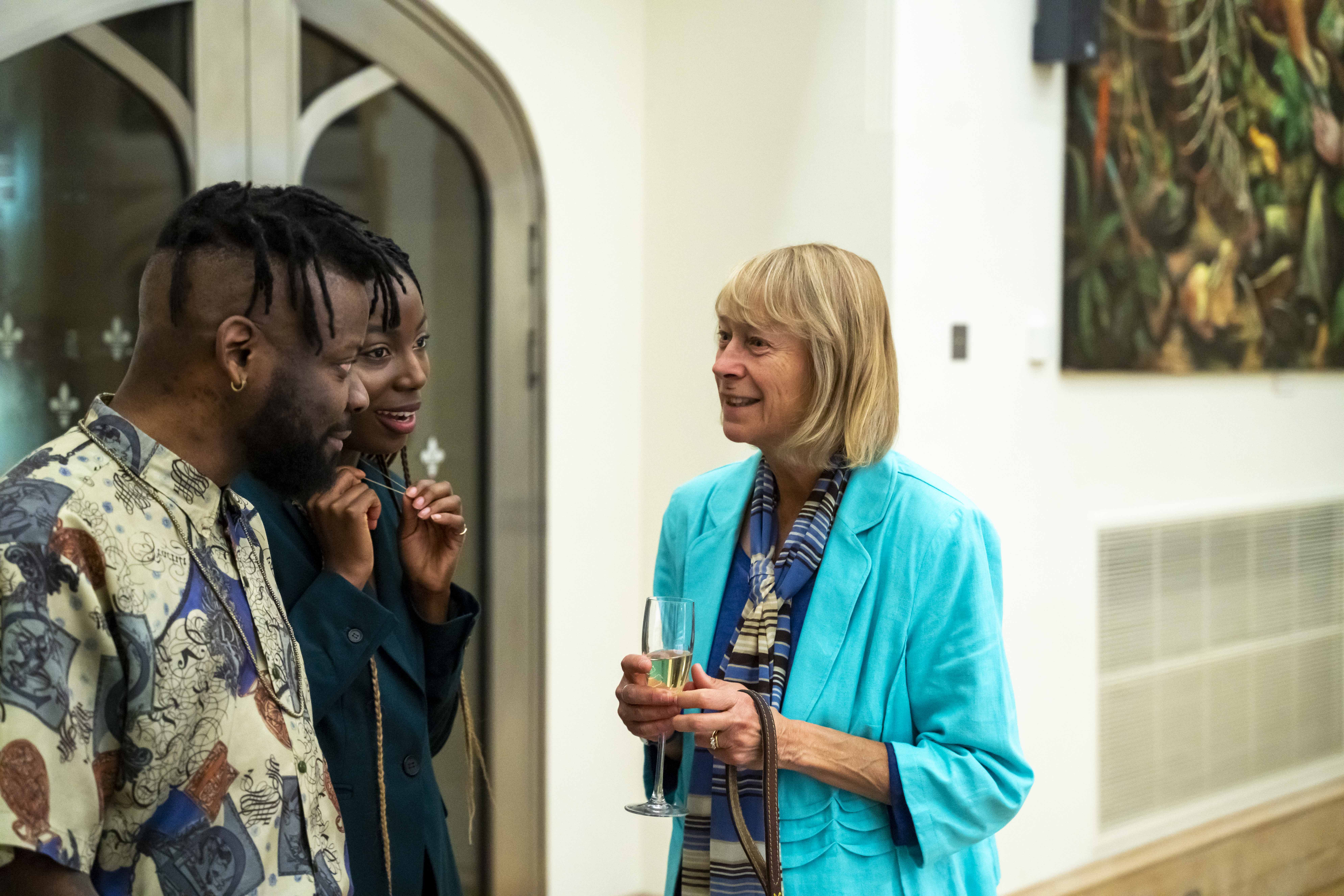 The mudcubs' arrival was celebrated during a launch event on 9 October for the College's newest student-run society, The Dobson Society for Education. Named in memory of Professor Sir Christopher Dobson, late Master of St John's, the society was set up by Hetty Opayinka, a second-year student in Education, Policy and International Development, for all undergraduates and postgraduates interested in or studying Education at the College.
Sir Christopher, known as Chris, was the 44th Master of St John's and led the College until his death two years ago. The society launch, held at Central Hall in the Old Divinity School, was attended by Chris's wife Dr Mary Dobson and son William.
At the opening of the exhibition, PhD Education student Niyi Adelakun spoke to the gathering about how, as an ethnic minority individual, he chose to apply to St John's to do his undergraduate degree after seeing the statue of slavery abolitionist William Wilberforce, a St John's alumnus, in the Chapel. "It was really important for me to see that because it felt like an environment I wanted to come to learn in, I felt welcome and supported. These things matter."
Published: 15/10/2021