Molecular biologist honoured for PhD findings
"His fundamental discovery is of broad importance and impact"
An 'exceptional' young scientist has been given an international award for new discoveries he made in mammal cell biology while a postgraduate student at St John's.
Dr Patrick Chitwood is one of just six biologists worldwide to receive this year's International Birnstiel Award for Doctoral Studies in the Molecular Life Sciences from the Research Institute of Molecular Biology (IMP) in Vienna, in collaboration with the Max Birnstiel Foundation.
He was nominated for the 2020 prize by the University of Cambridge MRC Laboratory of Molecular Biology (LMB) for his work on membrane proteins while a PhD student in the LMB's Cell Biology Division, under the supervision of Ramanujan (Manu) Hegde.
Membrane proteins carry out a wide range of vital functions in the surface of our cells but must be correctly oriented, folded and assembled to do so. Patrick identified a new mechanism or 'chaperone complex' that ensures membrane proteins are put together accurately. The research was published in Nature in August, the same month he was approved for his PhD. The publication followed another first-author paper in Cell two years ago.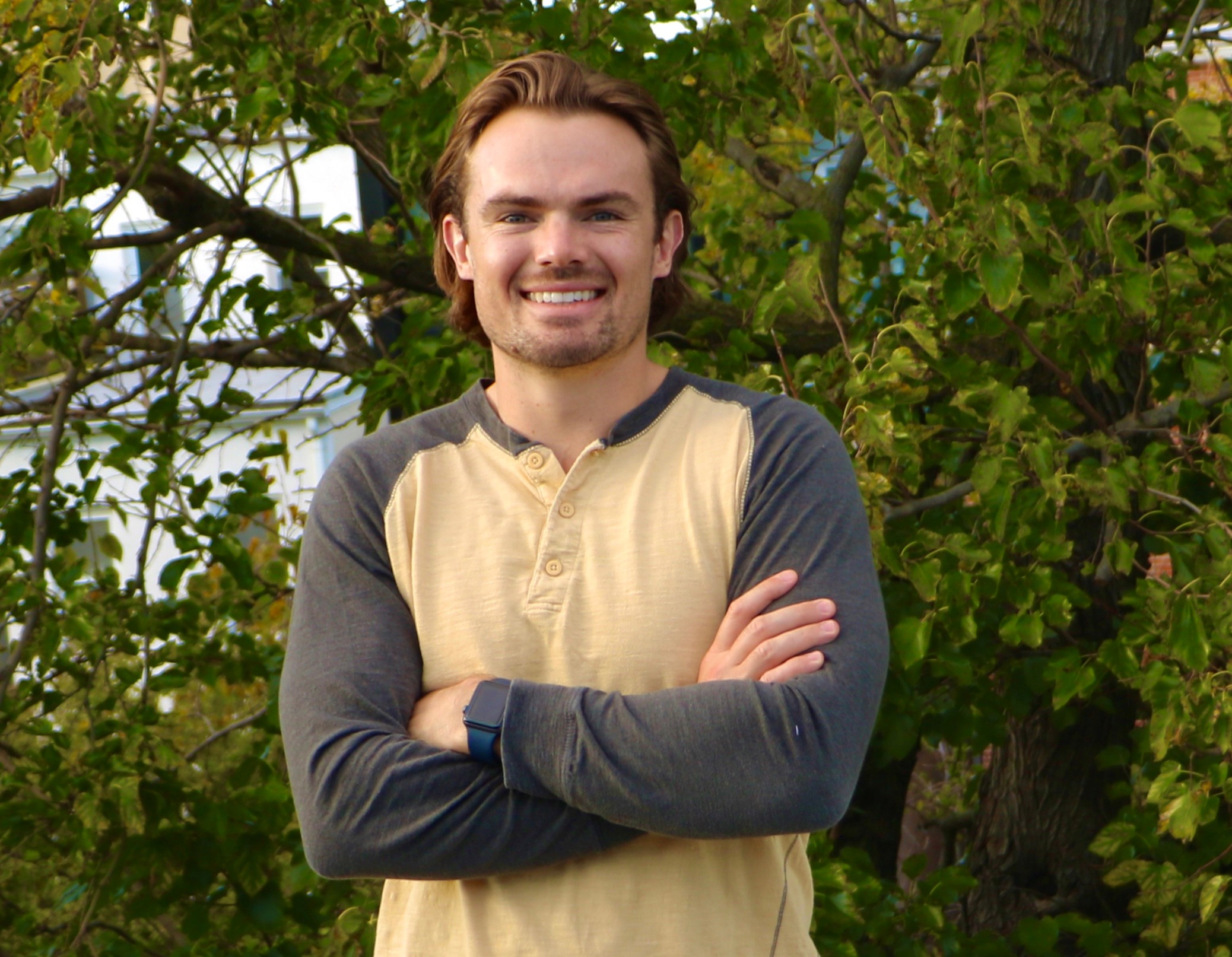 The Birnstiel Award, which began in 2019, recognises 'the exceptional achievements' of young, up-and-coming molecular life scientists anywhere in the world. IMP received 130 nominations for PhD students for this year's award.
IMP's award citation for Patrick said: "As part of his thesis, he discovered a new class of chaperones that acts inside the lipid bilayer – an 'intramembrane' chaperone he named the PAT complex. His fundamental discovery is of broad importance and impact because this chaperone complex helps with the maturation of multi-spanning membrane proteins, roughly 3,500 of which are encoded in the human genome. How these complicated membrane proteins, such as channels, transporters, and GPCRs (G protein-coupled receptors), fold properly has long been a mystery. The discovery of a widely conserved chaperone made this problem accessible for molecular and structural analysis."
Patrick said: "It always feels amazing to be recognised for academic accomplishments and in particular, contributions to the scientific community that advance our basic understanding of human cell biology. This recognition not only helps provide confidence for future endeavours, but also validates the long hours and obsessive behaviour that frequently accompanies tackling a biological question. However, this feeling pales in comparison to the euphoric high one feels the moment a discovery is made in the lab – when one finally gains an understanding of how a biological process works. The latter is something I strive for on a daily basis, while the former is an incredible byproduct."
Patrick, who took his undergraduate degrees at the University of Colorado before heading to Cambridge and St John's, added: "I owe a great debt to both my undergraduate adviser Gia Voeltz and my PhD supervisor Manu Hegde for incredible mentorship. Their guidance and training has enabled and inspired me to make impactful discoveries and rigorously pursue an understanding of how biology actually works."
He is now a Postdoctoral Associate at the Howard Hughes Medical Institute/Janelia Research Campus in Virginia, USA, focusing on understanding basic cell and molecular mechanisms in the context of human tissue and physiology, specifically how liver cells are specially configured to produce and secrete bile, a specialised digestive component that helps our bodies absorb and metabolise fats. He said: "I hope to adapt the fundamental skillsets in cell biology and biochemistry that I have developed during my PhD at Cambridge to further our understanding of the complex physiology in humans."
LMB alumnus Christopher Reinkemeier was also awarded a Birnstiel Award. The award winners will each receive a trophy, certificate, €2000 and the opportunity to present their work internationally in a virtual format.
Published: 19/10/2020