Memorial service to be held for PhD student Jonathan Gilmour
Postgraduate to be remembered at College Chapel service
A memorial service for Jonathan Gilmour, a postgraduate student who died in April, will be held in the St John's College Chapel on Saturday 5 November at noon.  
Jonathan, who first came to St John's as an undergraduate in 2005 to study Theology and Religious Studies, has been described as a 'shining light' in the College community for more than a decade. The 35-year-old had Duchenne Muscular Dystrophy, a progressive muscle-weakening and wasting condition.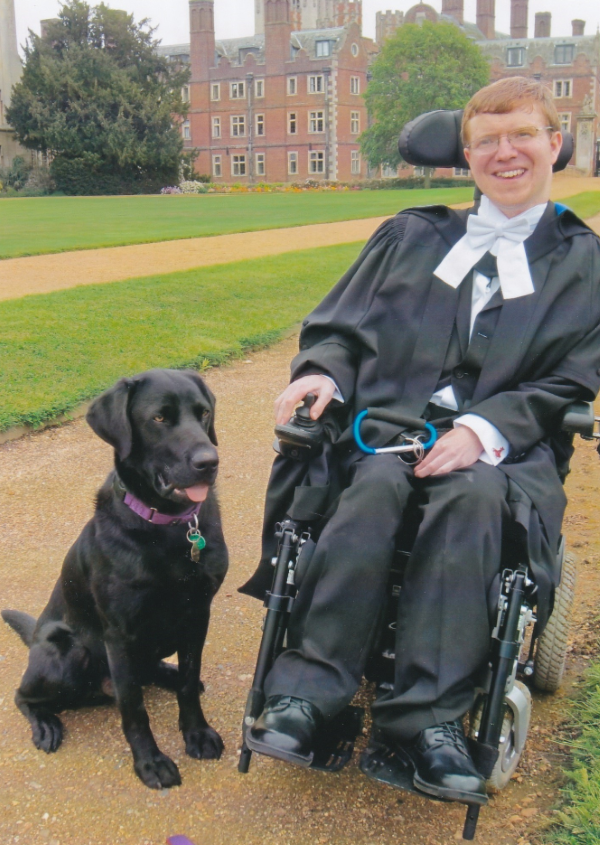 After graduating with a First in his degree, Jonathan took an MPhil at St John's and, in 2009, he began a PhD on the theological and religious language in Joseph B. Soloveitchik's discussion of the possibility of Jewish-Christian dialogue. He continued his PhD dissertation at his home in Hampshire at the start of the Covid-19 pandemic.
Professor Jason Robinson, Fellow of St John's and one of Jonathan's former tutors, described him as an intellectually brilliant, 'shining light' at the College, with an extraordinary wit and ability to make other people laugh when they needed it most.
Jonathan is survived by his parents Brian and Angela and two sisters.
To assist with planning seating and refreshments, please register your attendance at the service using the form below.
All are welcome to attend.