Memorial service to be held for Dr Peter Linehan
"His hospitality was legendary and his loyal friendship, often extending over decades, enriched countless lives"
A memorial service will be held in St John's College Chapel this spring for the renowned historian, Dr Peter Linehan.
Dr Peter Anthony Linehan, MA, PhD, FBA was a Fellow for 54 years and former Dean of St John's who first came to the College as an undergraduate to study History in 1961.
He died peacefully in Addenbrooke's Hospital, Cambridge, in July 2020 at the age of 76 after several months of ill-health and is survived by his wife Christine and their three children, Gabriel, Frances and Samuel.
The memorial service will be held in the College Chapel on Saturday 5 March 2022 at 12 noon.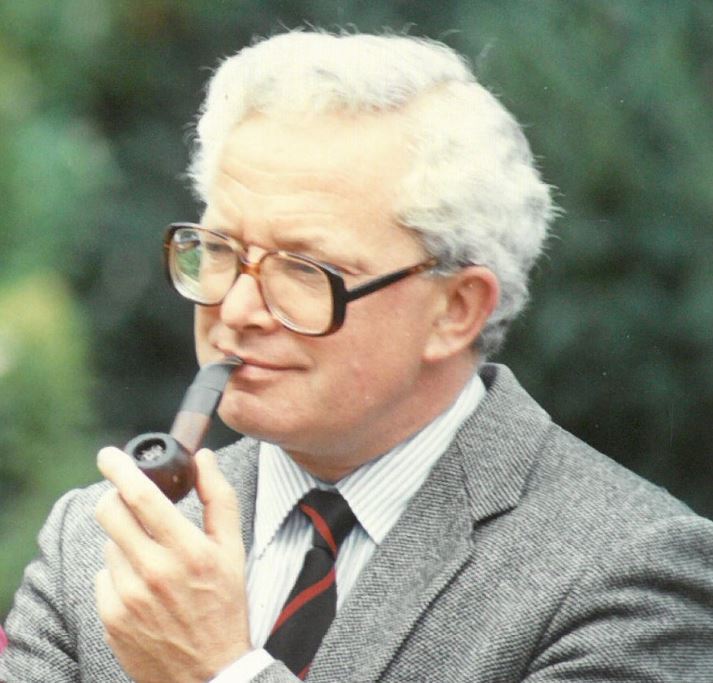 After studying for his PhD at St John's, Dr Linehan joined the Fellowship as a Title A Research Fellow in 1966 and served as Director of Studies in History three times. Among other College roles, he spent 20 years as a Tutor, 14 as Tutor for Graduate Affairs, and 11 as Dean of Discipline.
Dr Linehan was a renowned expert in the history of the medieval Church and medieval Spain and Portugal. As well as writing around 100 books and articles on the topic, he edited and contributed to St John's College, Cambridge: A History, which marked the College's Quincentenary in 2011.
Dr Linehan was member of The Book Club, an old College society for Fellows, and his ghost tours were famous for their blend of College history and spine-tingling tales. He was a Fellow of the British Academy and of the Royal Historical Society, and in 2018 he was awarded an Honorary Doctorate from the Universidad Autónoma de Madrid.
After his death, his friend and colleague Professor Malcolm Schofield, who first met Dr Linehan when they were both undergraduates at St John's, said Dr Linehan was a scholar of international renown who many Johnians will remember.
He added: "His hospitality was legendary and his loyal friendship, often extending over decades, enriched countless lives."
The 'Dr Peter Linehan Fund' was launched last year in Dr Linehan's memory to continue his legacy of supporting young historians.
The memorial service is open to everyone but, due to the anticipated level of demand, those wishing to attend should apply for a ticket. Kindly note that priority will be given to members of the College Fellowship, staff and students, alumni, and colleagues from those departments and organisations with which Dr Linehan had a close association.
Please apply online, or by phone on 01223 339363, or in writing to The Chapel Clerk, St John's College, Cambridge, CB2 1TP, by Friday 18 February 2022.
Published 25/01/2022