Meet the new St John's Research Fellows
Research Fellowships
Research Fellowships
Published: 7/2/18
St John's College has elected six new Research Fellows who will take up their appointments later this year.
The Research Fellowships provide the opportunity for outstanding researchers early in their careers to carry out independent study in a stimulating and supportive academic environment.
The six new Fellows are graduates from a variety of academic institutions including the universities of Bern, Sydney, and Cornell. Their areas of study are equally broad, ranging from Mycenaean Epigraphy to Neurodegenerative disorders. They will join the College in October 2018.
Dr Giuliana Fusco
Laurea, Naples, PhD, Cambridge
Subject: Natural Science (Biochemistry)
Specialism: Neurodegenerative disorders
Research interests: The underlying molecular mechanisms of neuronal communications and neurodegenerative disorders, characterised with Nuclear Magnetic Resonance spectroscopy and Cryo-Electron Microscopy.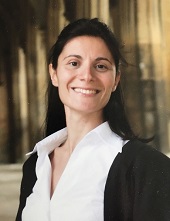 Ms Stephanie Mawson
BA, Melbourne, BA, MPhil, Sydney
Subject: History
Research interests: Early modern world history, with a focus on Maritime Southeast Asia; empires and their limitations; ethnohistory and labour history; history from below.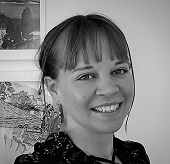 Dr Joana Meier
BSc, MSc, PhD, Bern
Subject: Natural Sciences (Biological)
Research interests: Evolutionary biology with a focus on speciation, hybridization, population genetics, and genomics.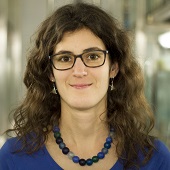 Mr Morgan Ng
BA, Cornell
Subject: Architecture
Research interests: Renaissance visual culture, architecture, and landscape; early modern military and mechanical arts; technical drawing and cartography; glass, optics, and pictorial light; northern Italian sculptors and their transnational networks.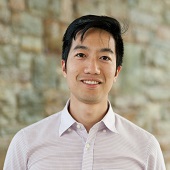 Mr James Read
BPhil, Oxford, MASt, Cambridge, MPhys Phil, Oxford
Subject: Philosophy
Specialism: Philosophy of Physics
Research interests: Foundations of spacetime theories; symmetries in physics; probability in physics; philosophy of quantum gravity.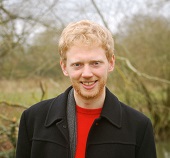 Ms Ester Salgarella
BA, MA, Padova, MPhil, Cambridge
Subject: Classics
Specialism: Mycenaean Epigraphy
Research interests: The relationship between two Bronze Age Aegean writing systems, Linear A (Minoan) and Linear B (Mycenaean). Taking an interdisciplinary approach, the work will encompass palaeographical, structural and linguistics analyses as well as archaeological and historical investigation.
Banner photo credit: Skeeze, via Pixabay