Maggie retains river Headship in May Bumps
After four days of intense races on the Cam, the crew of the Lady Margaret Boat Club men's first boat, M1, have been crowned Head of the River for the second year running.
"Head of the River" is the title awarded to the crew whose boat is in first place in the first division following the famous May Bumps which mark the end of Easter Term. Each of Cambridge's 31 Colleges enters several crews which, as the name suggests, have to try to catch – and sometimes literally "bump" – the boat in front.
The Lady Margaret Boat Club, known affectionately as "Maggie", is the rowing club of St John's College, and is historically one of the strongest on the river. In a dramatic final round of races on Saturday, M1 once again proved themselves to be the fastest crew on the river by retaining the Headship for the second year in a row.
That victory capped a successful week for LMBC overall in the May Bumps. In keeping with the College's commitment to giving everyone a chance to enjoy sport during their time at St John's, whatever their level of ability, the Club entered a total of eight boats into the 2017 event.
The men's second boat, M2, bumped their way into the first division, beating a few first boats to become the only men's second boat in the top division.
The women's first boat, W1, also proved themselves to be a force to be reckoned with – securing their "blades" for bumping four other boats in their division. There were also impressive performances from M3 who also got their "blades", and W2 and W3 both "rowed over", with other clubs unable to catch up with them on the Cam.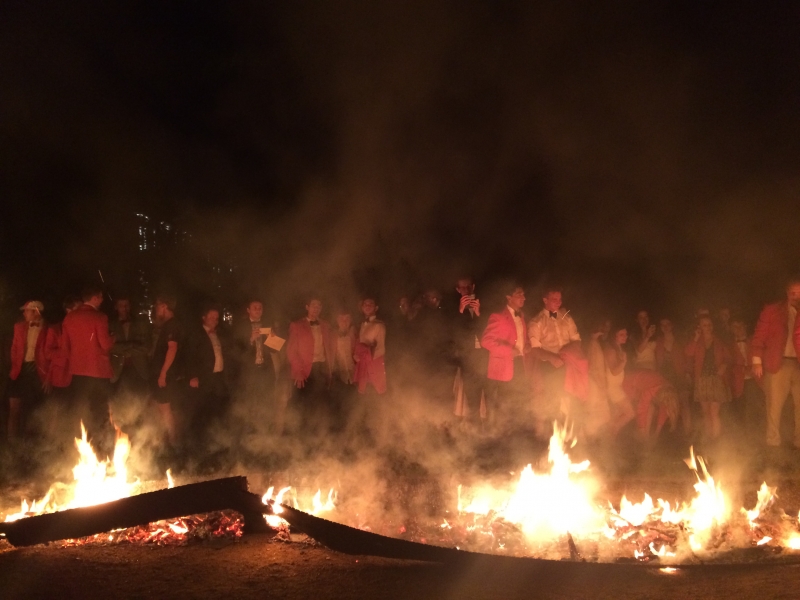 This year a boat made up of College Fellows was "bumped", but proudly qualified to race in the Bumps after conscientiously training over many months. 
Saturday evening saw the annual Boat Club dinner at the College, attended by members of all the crews and the club as a whole. As is tradition when a club goes Head of the River, the triumphant men's first crew marked their achievement by burning an old wooden boat on the Backs.