Lifetime honour for St John's children's cancer specialist
"The new EMBO Members and Associate Members are exceptional scientists"
A pioneering St John's scientist has been awarded membership of the prestigious European Molecular Biology Organisation (EMBO) in recognition of his outstanding work in the research and treatment of children's brain tumours.
Professor Richard Gilbertson, a paediatric oncology clinician scientist, is the Director of Cancer Research UK Cambridge Centre and a Fellow of St John's College. His research focuses on understanding the link between disordered development and the multiple different brain tumour types observed in children.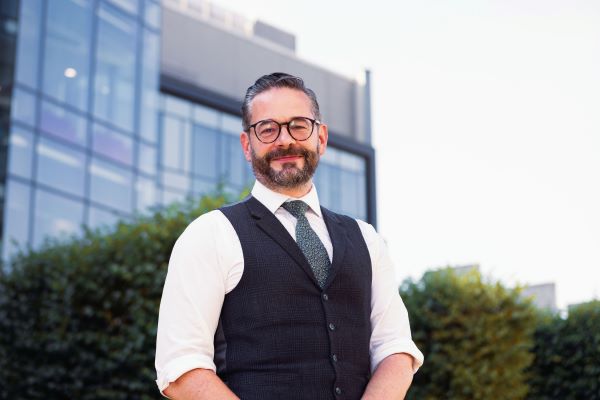 EMBO grants the lifelong honour of membership and associate membership in recognition of scientific excellence and pioneering research. Professor Gilbertson is one of only 67 researchers to be elected this year to the organisation, whose membership is made up of more than 1,900 leading life scientists in Europe and beyond. Four fellow scientists from the University of Cambridge have been elected alongside him.
Professor Gilbertson said: "It is such an honour to have been elected to EMBO and be part of this incredible group of scientists and colleagues from across Europe. I very much hope to continue to promote international collaborations and interactions through my membership of this terrific organisation." 
The 58 new EMBO members are based in 15 member states of the EMBC, the intergovernmental organisation that funds the major EMBO programmes and activities, while the nine new EMBO Associate Members reside in seven countries outside Europe: Argentina, Australia, Canada, China, India, Singapore and the US.
Fiona Watt, EMBO Director, said: "The new EMBO Members and Associate Members are exceptional scientists, who carry out leading research across a variety of fields, ranging from cell biology and cancer to vaccine development and machine learning.
"I am delighted to welcome them to EMBO, and I know that they will enrich the life of the organisation immensely."
EMBO members provide guidance and support for the organisation's activities, such as evaluating funding applications, serving on EMBO Council and committees, or joining the editorial boards of EMBO Press journals. Through their involvement, members help to shape the direction of life sciences, foster the careers of young researchers, and strengthen research communities.
New members are nominated and elected by the existing EMBO membership. The annual process ensures a broad scope with the flexibility to expand into newly emerging fields in the life sciences.
Professor Gilbertson, Li Ka Shing Chair of Oncology, Head of Department of Oncology, University of Cambridge, was named winner in May of The Society of Memorial Sloan Kettering Prize for his contributions and discoveries that have impacted children with cancer, including the developmental origins of childhood brain tumours. His work led not only to an understanding of the molecular and cellular origins of these tumours, but it has also impacted clinical outcomes and led to new targeted therapeutic options.
The four fellow Cambridge scientists who have also been made EMBO members this year are: Professor Menna Clatworthy; Professor Ian Henderson; Dr Madeline Lancaster and Professor Julian Rayner.
New members will formally be welcomed at the annual Members' Meeting in Heidelberg, Germany, from 26-28 October 2022.
Online directory listing all EMBO members
Published 12/7/2022