Ulinka Rublack has been awarded the Reimar Lüst Prize
Lifetime achievements of John's academic recognised with prestigious international award.
Historian Professor Ulinka Rublack has been awarded the Reimar Lüst Prize in recognition of her 20 year commitment to academic exchange between the UK and Germany.
The prize is given by the Alexander von Humboldt Foundation to exceptional humanities scholars and social scientists who contribute to 'the enduring promotion of bilateral relations between Germany and their own country'.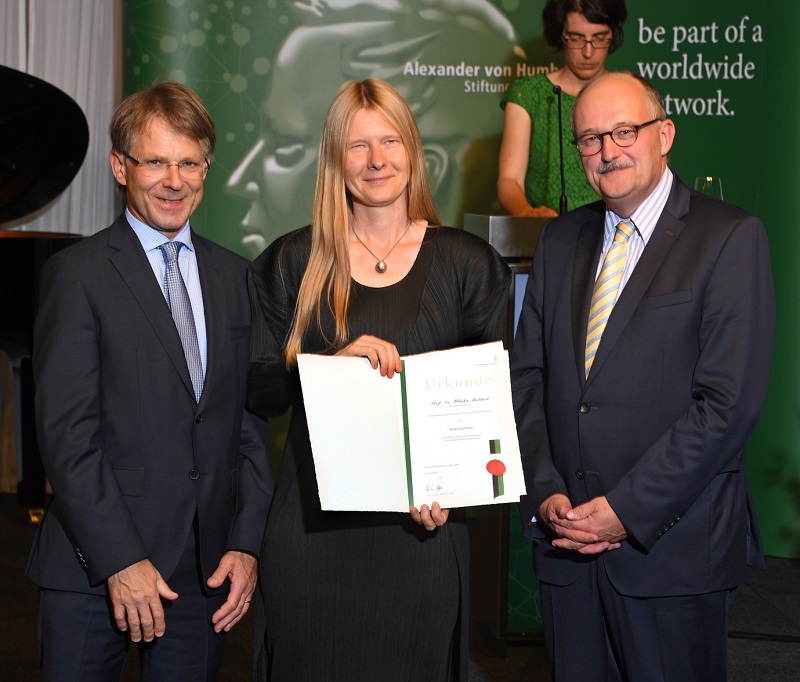 Professor Ulinka Rublack, a Fellow at St John's College, University of Cambridge, is a cultural historian of early modern Europe. Her areas of specific expertise include Reformation History, Gender History, Material Culture, Visual Culture, the Holy Roman Empire, Witchcraft and the History of Crime. She has wider interests in world history and historical methodology.
Professor Rublack is the chair of the German History Society of the UK and Northern Ireland, a member of the Management Committee of the DAAD Cambridge German Studies Hub and coordinates regular research exchanges on the history of religious knowledge. Her work is highly interdisciplinary and informed by art history, sociology, the history of science, anthropology and archaeology.
In October Professor Rublack will research how 16th century object cultures and materials influenced identities and were integral to symbolic worlds. She will conduct her research at Herzog-August Bibliothek Wolfenbüttel, and the Forschungsverbund Marbach Weimar Wolfenbüttel, the institution that nominated her for the award.
Published: 01/08/18