A Lent Meditation
A service of music and readings reflecting on the Passion of Christ.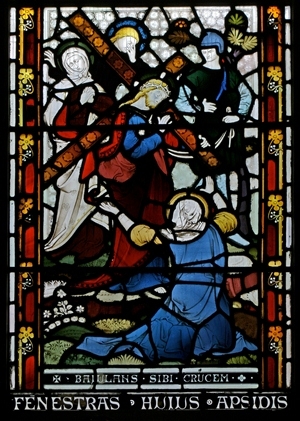 Will be held on Saturday 12 March 2022 at 6.00pm.
Music in previous years included Christus factus est (Bruckner), Miserere mei, Deus (Byrd), O King of the Friday (Grier), All they that see Him laugh Him to scorn (Handel), He trusted in God that He would deliver Him (Handel), Crucifixus etiam pro nobis (Lotti), God so loved the world (Stainer) and Hosanna to the Son of David (Weelkes). 
Application for Tickets may be made below.

Applications close on Monday 21 February 2022
 
Please note that priority must be given to members of the College.
Please note that this service is unsuitable for babies and toddlers.

For the safety of our congregations, we ask that you each take a Lateral Flow Test on the day of the Service. If you test positive we would ask you follow the guidance issued by the NHS.
 
Owing to the anticipated attendance level at these services, we are unable to offer any seats that will guarantee social distancing.
If you have any queries about this, or any service, please email the Chapel Clerk or phone on (01223) 338676.