Johnians recognised in Royal Society of Chemistry Awards 2018
"Each has done their bit to advance excellence in the chemical sciences – to improve the lives of people around the world now and in the future"
Professor Erwin Reisner, a College Fellow, and Dr Artem Bakulin, a graduate of St John's, have been presented with awards by the Royal Society of Chemistry.
The society's annual awards are given to people who have advanced the chemical sciences and they also acknowledge the abilities of people who have developed successful collaborations.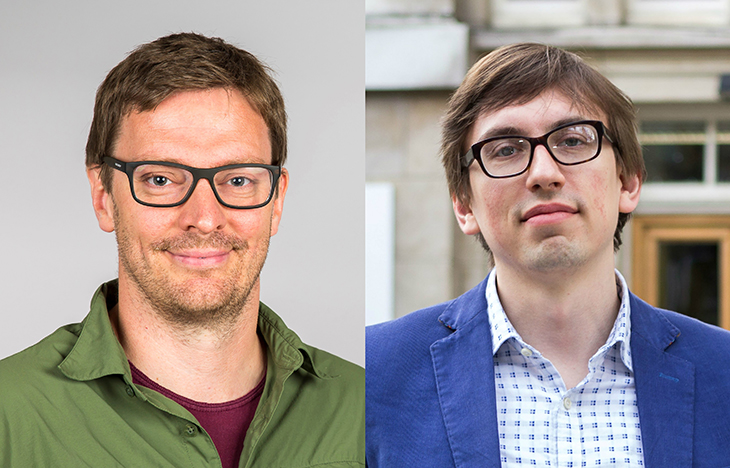 As part of his award Professor Reisner will receive £5000, while Dr Bakulin will receive £2000 along with a further £3000 lectureship bursary for an international lecture to be given in Singapore, Malaysia, Australia or New Zealand. They will both also receive a medal and a certificate.
Robert Parker, CEO of the society, said: "Each has done their bit to advance excellence in the chemical sciences – to improve the lives of people around the world now and in the future."
Professor Reisner has been awarded the Corday-Morgan Prize which is given "for the most meritorious contributions to Chemistry". He received the prize for his work on the development of solar-driven catalysis with molecularly engineered semiconductors and semi-artificial photosynthesis.
Dr Bakulin, now a Research Fellow at Imperial College, London, won the Marlow Award which is given to researchers who have contributed to the fields of physical chemistry or chemical physics.
As part of their awards, both Professor Reisner and Dr Bakulin will shortly undertake UK lecture tours.
For a limited period of time their most recent research papers published in the journals of the Royal Society of Chemistry can be read online for free. 
Published: 21/06/18