Undergraduates' mentoring social enterprise takes off
"We've moulded our organisation to fit into a post-pandemic landscape"
A St John's undergraduate has co-founded a non-profit organisation to help disadvantaged students successfully navigate the Cambridge and Oxford admissions process in light of the pandemic.
Kavi Mehan, a third-year geography student, has helped to set up The Oxbridge Launchpad (TOL) partly prompted by the Covid-19 crisis, which has disrupted the education of state school students across the UK.
The project aims to propel Year 12 and Year 13 students that are from a disadvantaged background to Cambridge and Oxford through 'free one-to-one mentoring and a unique academic enrichment programme', according to Kavi and co-founder Vikram Mitra, a friend and medical student at Oxford.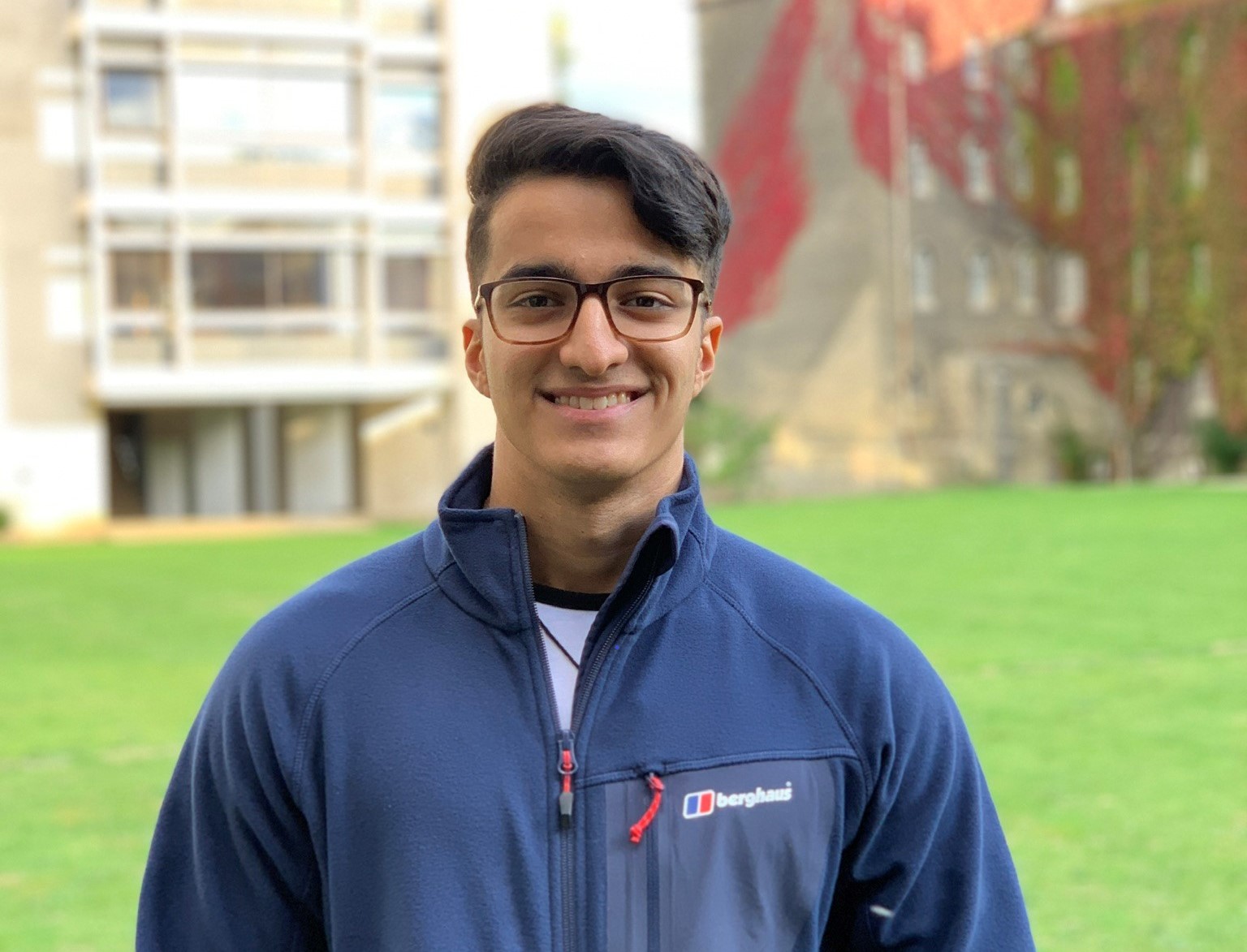 Kavi, who is from Manchester, said: "We've moulded our organisation to fit into a post-pandemic landscape, where access to higher education will be more competitive and tougher than ever.
 "Our organisation is powered by hindsight and driven by a passion to make a real difference. When it comes to applying to Oxford or Cambridge, a lack of information and confidence are the two key factors which prevent bright students from realising their true potential. The Oxbridge Launchpad aims to plug this information gap and supercharge the confidence of students as they progress through what can be quite a daunting application process for a 17-year-old.
"I've always been keen to fuse my passion for social entrepreneurship with helping young people to realise their goals. Having tutored students for a number of years, the pandemic provided a unique opportunity to use my knowledge of the Oxbridge admissions process to make a real difference. The organisation was born out of a belief that access to higher education can be improved substantially by the collective effort of an army of experienced undergraduates united by a common purpose."
Vikram added: "We believe the best advice comes from those who have successfully been through the Oxbridge application process, and so we are entirely powered by students at Oxbridge. This allows us to provide insider tips and help the brightest students from disadvantaged backgrounds overcome whatever barriers they may face so that they can turn their Oxbridge dreams into a reality."
The scheme has three processes aiming to empower disadvantaged A-Level students to access success. The first part involves matching Year 12s with a current Cambridge or Oxford student for free one-to-one mentoring. Mentors review personal statements, pass on advice for doing admissions tests and mock interviews, and provide general support.
An Information Hub offers resources, while The Oxbridge Intelligence blog aims to encourage potential applicants to critically engage with their subject beyond the A-Level curriculum.
TOL already has around 35 mentors across the UK and has hosted a number of online personal statement workshops attended by more than 500 state school students. In recent weeks, Kavi and Vikram have also recruited a management team after interviewing more than 50 volunteers.
"Our ambition is to help those students who need it the most, in turn improving access to the two best universities in the UK"
Kavi said: "We were overwhelmed by the initial response to our workshops and received a huge demand for more. Our mission now is to grow. Over the last few weeks, Vik and I have worked tirelessly to assemble a team of outstanding Oxbridge undergraduates to take The Oxbridge Launchpad to the next level. Our ambition is to help those students who need it the most, in turn improving access to the two best universities in the UK and the diversity of students at Oxbridge."
The new recruits include a Corporate Director, two HR Directors, PR and Marketing Directors, Content Directors, and a Technology Director, who will be developing an app for mentoring. Nine St John's undergraduates are so far involved in mentoring: Kavi's brother Aman, a final-year medic; Emilie Walker, Firnaaz Mohideen, Bepul Shahab, Ahu Aydin, Viral Gudiwala, Akash Narasimha, Nasser Chowdhury and Zain Waheed.
Patrick Edwards, TOL's HR Director for Cambridge, said: "Having benefited from an Assisted Place scheme to attend a high-achieving private school in Birmingham, I have first-hand experience of the immense impact that access programmes can have on the lives of those from less privileged backgrounds. I'm keen to channel my enthusiasm on this topic to help enable access at a university level. As HR Director this year, I am most looking forward to driving a big expansion of our mentoring team, the central service provided by TOL."
Mentors should be able to commit at least one hour a week, possibly up to three hours in interview season, which starts in December.
Now TOL is taking off, Kavi said: "Initially it was just an idea but now our brand is growing fast. People are adding The Oxbridge Launchpad to their LinkedIn profiles and we're reaching more students every day on our social media channels. This whole process has been really rewarding and we've had a lot of students sending messages expressing their gratitude for our mentoring scheme and how it has changed their life."
The founders aim to hand over the business reins when Kavi graduates next year. "I want to create a platform where students can take control and develop their own leadership skills and give people the opportunity to expand what we've created," said Kavi.
TOL is looking to raise money to expand and maximise its social impact. Potential sponsors should email its Corporate Director, Georgina Findlay, at corporate@oxbridgelaunchpad.com
Latest news from The Oxbridge Launchpad can be found on Instagram.
Pandemic spurs undergraduate brothers into launching price-busting PPE company
Published: 1/12/20