Queen's New Year Honour for St John's academic
Professor Usha Goswami made a CBE for services to educational research
World-leading education expert Professor Usha Goswami has been made a CBE in the Queen's New Year Honours.
The St John's College Fellow is one of four researchers from the University of Cambridge recognised in the 2021 honours for their outstanding contributions to society.
Professor Goswami, Director for the Centre for Neuroscience in Education, and Professor of Cognitive Developmental Neuroscience, becomes a CBE (Commander of the Order of the British Empire) for services to educational research.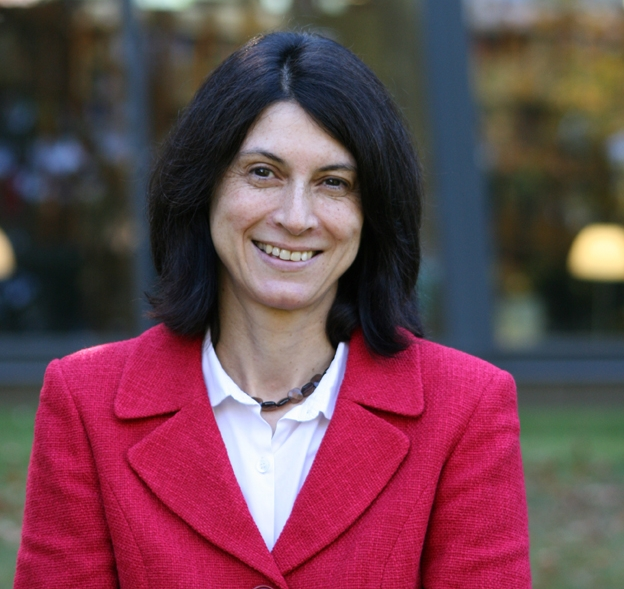 She said: "I am deeply honoured to receive this award. I have been interested in children's development since training as a primary school teacher and it is wonderful to have my research recognised in this way."
Professor Simon Baron-Cohen and Professor Val Gibson, both Fellows of Trinity College, have also received New Year Honours. Professor Baron-Cohen, who is Director of Cambridge's Autism Research Centre, has been knighted for services to autism research and autistic people, while Professor Gibson, Professor of High Energy Physics at the Cavendish Laboratory, and University Gender Equality Champion, has been made an OBE (Order of the British Empire) for service to Science, Women in Science and Public Engagement. Dr Michael Weekes from the Cambridge Institute for Therapeutic Immunology and Infectious Disease (CITIID), an alumnus of St John's (1992), has been awarded the British Empire Medal for services to the NHS during Covid-19.
Professor Goswami is a global leader in literacy research and in March 2020 she received the world's largest education prize - the $3.9 million Yidan Prize - for 'creating a better world through education'.
Her research focuses on children's cognitive development, particularly the development of language and literacy, and led to the discovery that young people with dyslexia hear language differently, showing it to be a language disorder and not a visual disorder as previously thought. This significant finding is enabling the development of transformative new educational interventions, which will benefit millions of children with dyslexia worldwide.
At the virtual Yidan Prize Summit in December, Professor Goswami was named as a member of the Yidan Prize Foundation's new Council of Luminaries, made up of 16 highly accomplished educational researchers and innovators to foster collaboration and drive education progress globally. Giving the Summit keynote address, HRH Princess Laurentien of the Netherlands said: "I am proud to officially launch the Council of Luminaries: a group of outstanding men and women from around the world. Scientist and practitioners, driven by a passion for learning. For curiosity. For solid facts. They are all optimists. Original thinkers. And disrupters in their own field. What an extraordinary force for change by connecting them as individual change makers."
In August, Professor Goswami also received the John Nisbet Fellowship, a lifetime achievement award, from the British Educational Research Association (BERA).
Three more St John's College alumni were recognised in the 2021 New Year Honours. They are: Sarah Docherty (2008), Deputy Principal Private Secretary to the Foreign, Commonwealth and Development Secretary (OBE for services to British foreign policy); Professor Alan Maryon-Davis (1962), Chair, Public Health Advisory Group, National Institute for Health and Care Excellence (OBE for services to public health), and Dr Paul van Heyningen (1993), Deputy Director, Net Zero Electricity Networks, Department for Business, Energy and Industrial Strategy (OBE for services to energy policy).
Published: 4/1/21