Leo adds strings to his bow with Facebook family concerts

"The real joy of music is making it with other people"
St John's violinist Leo Appel and his musical family are performing weekly Facebook concerts to lift spirits and raise charity funds during the UK coronavirus lockdown.
The second year music student is live-streaming the performances at 3pm every Wednesday from his family home in Oxford in the series called 'An Afternoon with the Appels' on his Facebook page.
Viewers can donate to a different charity chosen by the family every week and the concerts have already raised around £300 for good causes.
The Appel family has musical roots. Leo has been playing the violin and piano since he was four, sitting on his father's knee while he practised the cello. The whole family was encouraged to learn instruments by Leo's paternal grandmother who plays piano.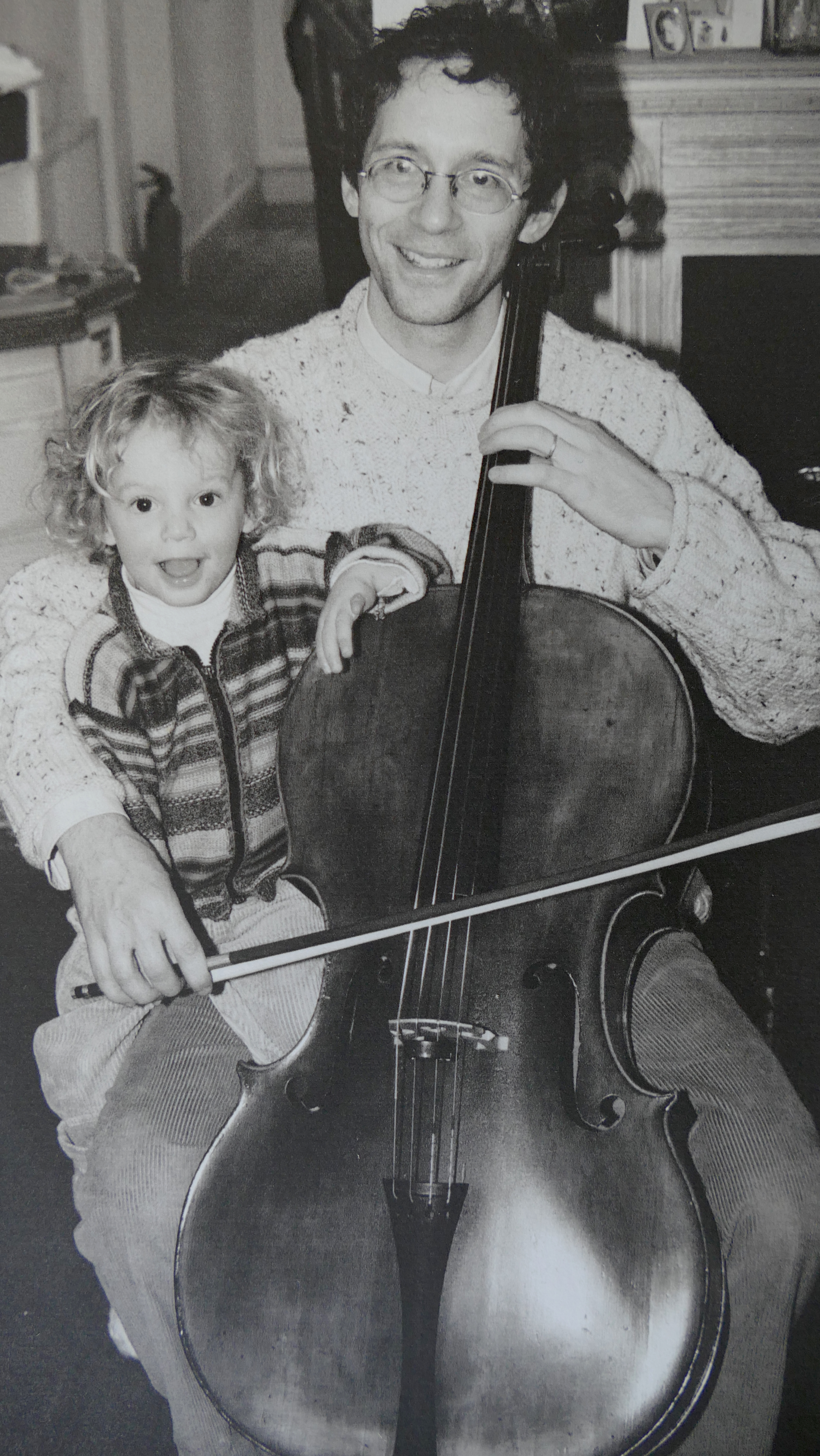 The Appels have performed together publicly before, most recently live on BBC Radio Oxford.
Now with families nationwide staying home to help curb the spread of the coronavirus, the Appels have taken to social media to spread joyful notes in the world. With Leo on violin, dad Lynton on cello/piano, mum Jane on piano and sisters Tabitha on violin/viola and Rachel on cello/double bass, they play a mix of chamber and solo music alongside a variety of genres in their weekly shows.
"My dad came up with the idea," explained Leo. "He said, 'go and do something to cheer everyone up', and actually it's been really good for all of us as well. It's not quite performance in the conventional sense, but any experience is beneficial for us and we get to learn lots of new music too."
Every week Leo arranges a popular song for he and his sisters to perform. Today (15/04/2020) they will be performing the Toy Story film classic, You've Got a Friend in Me, alongside a programme of Mozart, Dvořák and Mendelssohn.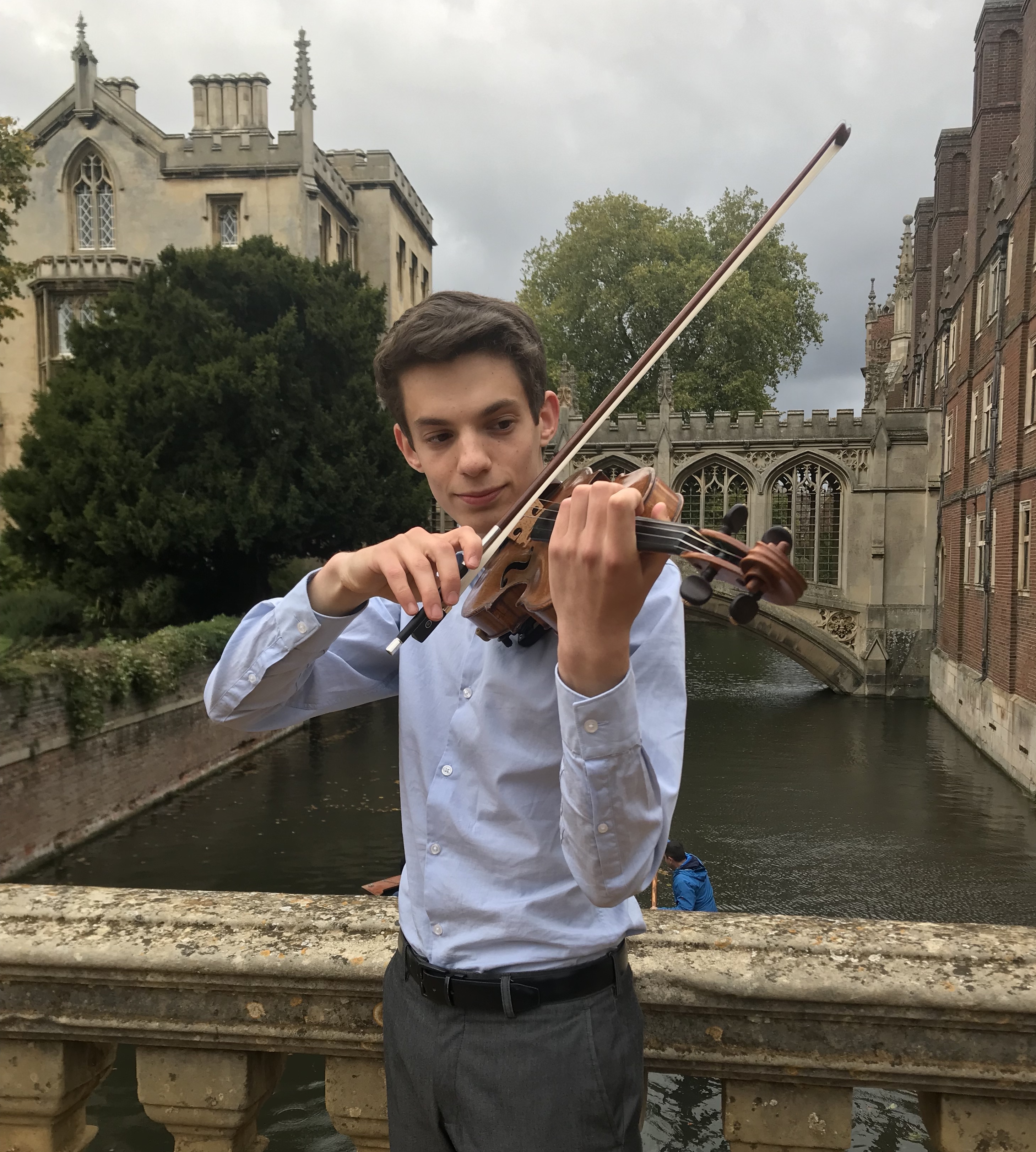 The family's concert on Wednesday 22 April will be particularly special because it will commemorate the Jewish Holocaust Memorial Day – Yom HaShoah in Hebrew – to remember the six million Jews murdered by Nazi Germany during the Second World War. The day of remembrance, which is separate from the annual UK Holocaust Memorial Day on 27 January, begins in the evening of Monday 20 April and ends at nightfall on Tuesday 21 April.
As in previous years, the Appels should have been performing at the memorial day service at their synagogue; however, due to the restrictions in place during the Covid-19 pandemic, they are holding a concert of their own at home.
Leo explained: "It will be a more sombre occasion than the other performances but the music is still very beautiful. Both of my grandfathers fled as Jews from their home countries when they were young, one from Baghdad, Iraq, and the other from Bonn, Germany. The one from Bonn left Germany without his parents on the Kindertransport when he was 13, just before war broke out. He never saw his father again. 
"A lot of his family perished in the Holocaust and he vowed never to go back to Germany. He has, however, gone back to his home town since to show the younger generation of the family where he grew up. This is part of the reason why I feel so connected with my Jewish roots and consider it so important to keep the traditions alive."
The concert will feature music by Jewish composers, including some who perished in the Holocaust, and other music with Jewish connections. Leo has arranged a version of Somewhere Over the Rainbow from the 1939 film, the Wizard of Oz. The song was written by two musician sons of Jewish immigrants fleeing from the Russian pogroms at the start of the 20th century. "It is particularly relevant now because of the association of rainbows with the NHS during the coronavirus crisis, so I thought it would be nice to show our support too," said Leo. 
Also on the programme is Hebrew Melody by Joseph Achron, a Russian-Jewish composer who fled to the USA and wrote this piece in memory of his father; Kol Nidre by Bruch – Kol Nidre is the prayer that marks the beginning of the Jewish festival, Yom Kippur, the holiest day of the year on which you atone for all your sins; and Kaddish by Ravel. Kaddish is a central Jewish prayer said at a time of mourning.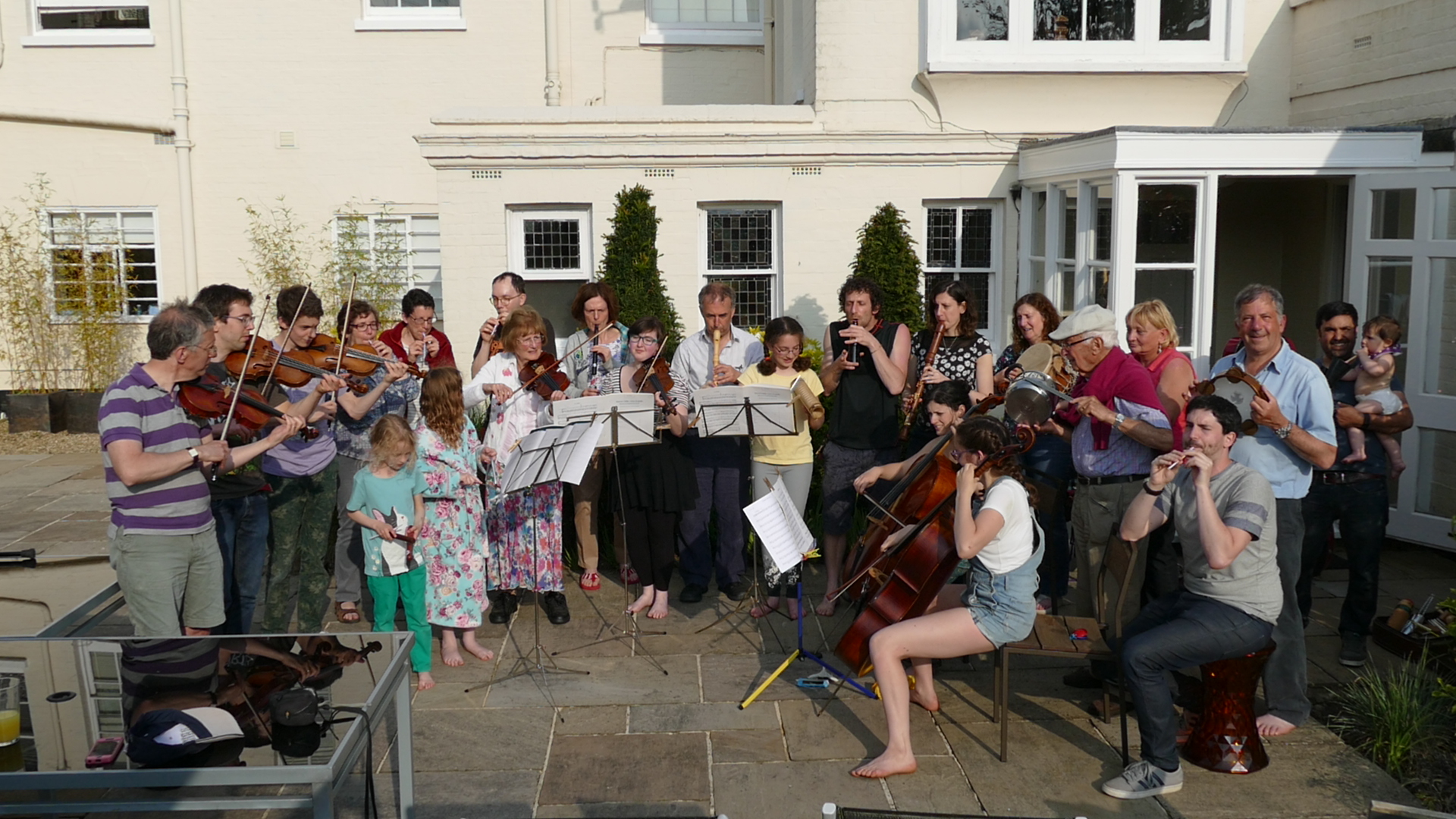 Leo's music studies at St John's have provided a strong foundation for his current project. Before applying to the College, he had been planning to study his second love, physics. But a chat to a music undergraduate convinced him to follow his heart.
"I realised I'd have been most unhappy if I didn't have all my time to commit to music. I chose Johns because it's had a long-standing performing tradition and this really stood out. I want to perform, I want to be a practical musician, so having a Director of Studies in Professor John Rink who is a performer himself and who understands me in that respect is very beneficial."
This term may have taken an unexpected turn, but Leo is looking at the positives.
"We feel very lucky to be able to perform together as a family," he said. "A lot of musicians are on their own during this lockdown but we have each other, and we can play together, it's really fantastic.
"Playing solo is wonderful as well but the real joy of music is making it with other people."
Today's concert charity is Asylum Welcome, an Oxford-based charity that seeks to provide a humanitarian response to the challenges faced by asylum seekers, refugees and detainees across Oxfordshire.
All the Appel concerts can be viewed on Leo's professional Facebook page to watch after the events themselves. 
Published 15/04/2020