Imitatio Christi
One of the  more unusual collections in the Library consists entirely of editions of a single work, the Imitatio Christi attributed to Thomas à Kempis. The collection was assembled by a Fellow of the College, George Udny Yule during the first half of the twentieth century. Yule studied civil engineering at University College London and later also physics at Bonn University, before being appointed to a lectureship in statistics here in Cambridge in 1912. His Introduction to the theory of statistics (1911) became a standard textbook in the field, and he was highly influential in the development of the discipline.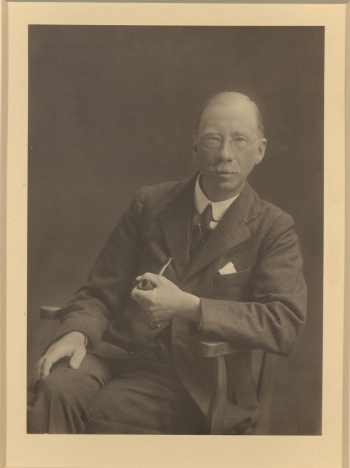 A medieval devotional work in Latin might seem an odd choice for a statistician to collect, but Yule combined an interest in literature and his later life study of Latin with his statistical research, embarking upon a statistical study of the vocabulary of Imitatio Christi, for which his collection of numerous copies was an essential tool. The collection contains many gems. It includes incunabula (works printed before 1500), some of which are gloriously decorated with woodcut illustrations, in a few cases hand-coloured. Other highlights include a seventeenth century edition with an embroidered binding in beautiful condition.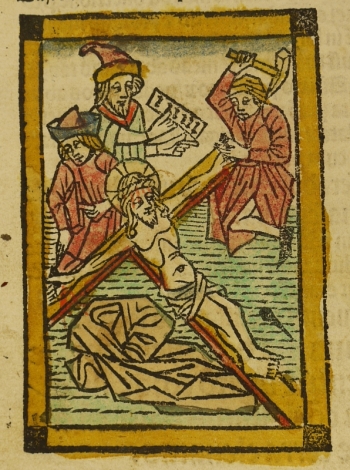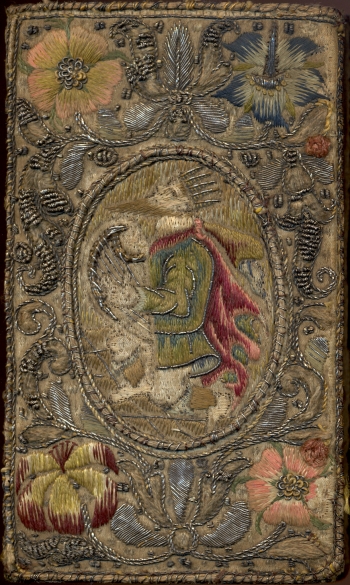 Yule did not just collect the work in its original Latin. In addition to English, French, German and Italian translations, he had copies in Flemish, Basque, Welsh, and even Icelandic. The Icelandic copy had previously belonged to the designer William Morris, and bears his book label. This idiosyncratic assemblage of editions of the same work dating from the 1470s to the 1940s now provides researchers with a unique microcosm of the history of printing and publication over more than five centuries.
This Special Collections Spotlight article was contributed on 19 August 2014 by Kathryn McKee, Special Collections Librarian.