Historic Old Library at St John's open to all this weekend
'The History of the Book' will showcase some of the library's oldest items
Visitors to St John's will get a rare opportunity this weekend to see inside the College's 17th century library and view some of its most valuable items.
The Old Library, which houses more than 30,000 books, will host a free exhibition as part of Open Cambridge this Friday and Saturday. The History of the Book will showcase some of the library's oldest items. A medieval psalter manuscript dating back to 990 AD will be on display alongside a first illustrated edition of Paradise Lost, and early block-printed books from China.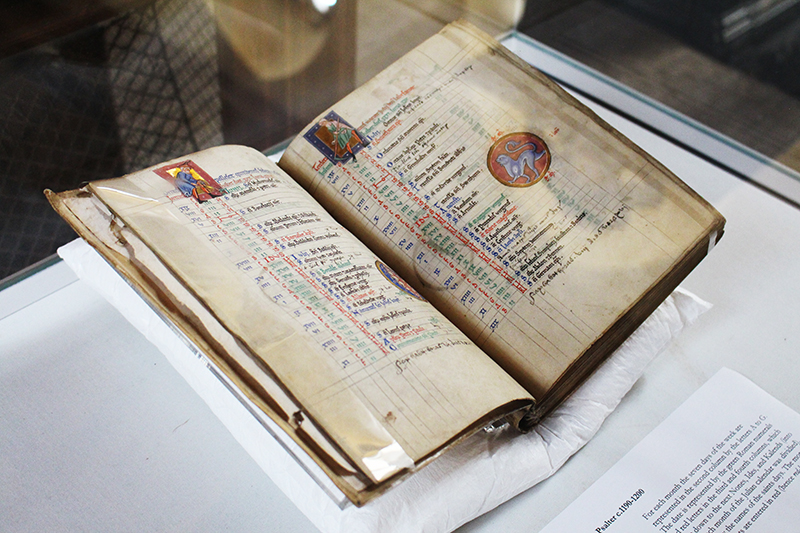 One of the medieval manuscripts on display in The History of the Book
The stunning library was built in 1624 and was, at the time of its opening, the largest library in Cambridge. As well as rare books and manuscripts it is also home to items donated to the College by famous alumni such as the telescope of Fred Hoyle and William Wordsworth's death-mask, which will be on display this weekend alongside the temporary exhibition.
The Old Library will be open from 2.00pm-4.30pm on Friday, September 14 and Saturday, September 15 and entrance is free. Visitors can enter the College by the main gate and follow the signs through the first and second courtyard to the exhibition. There is no need to book.
Open Cambridge is part of the national Heritage Open Days scheme which are designed to offer special access to places that are normally closed. The initiative provides an annual opportunity for people to discover the local history and heritage of their community.
There are hundreds of free events in Cambridge and Eddington throughout the weekend, you can find out more on the Open Cambridge website.
Published: 10/09/18