The hidden women of St John's: College exhibition celebrates female staff
Published: 20/03/18
The forgotten historical lives of women in the workplace are now the centre of attention in an exhibition inspired by Women's History Month at St John's.
A new exhibition focusing on the female staff of St John's reveals the hidden working lives of the women who were part of College life centuries before female students were admitted.
'This woman's work: female staff at St John's 1650-2011' was inspired by Women's History Month, and aims to shine a light on the female employees at St John's who go unmentioned in historical narratives. These women are often forgotten in the account of women at Cambridge University; this exhibition hopes to help re-establish their place in history.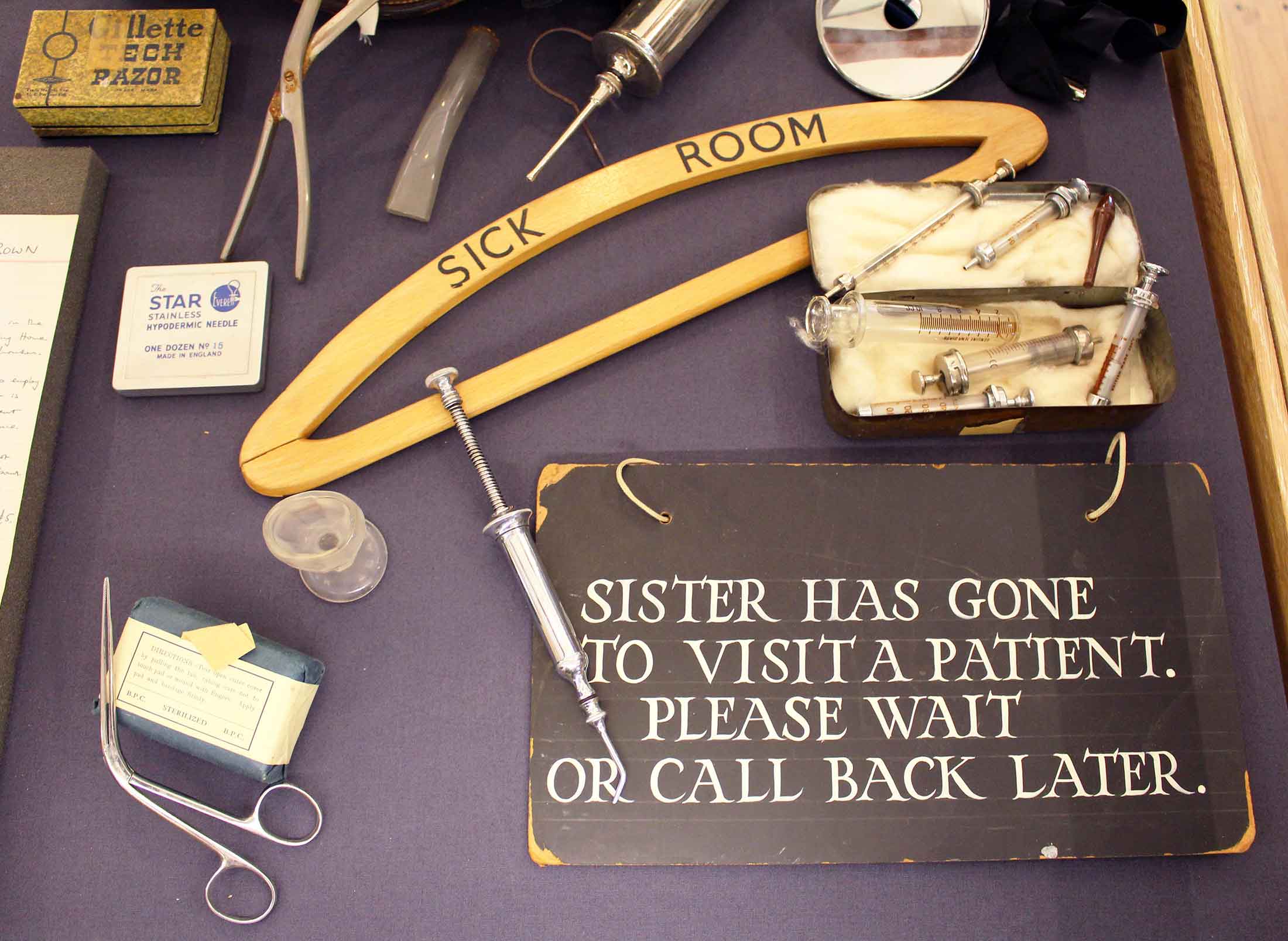 Equipment used by the College Nurse during the 1960s and 1970s
Until 27 April, visitors can delve into the lives and working conditions of a wide variety of St John's female staff members from the last 350 years. The exhibition showcases photographs and documents relating to College nurses, bedmakers, plate washers, maids, typists, gardeners and administrative staff.
Little is known about many of the women who worked at St John's but the items on display reveal fascinating details about their otherwise mysterious lives. An 1854 receipt for income received by plate washer Mrs Elizabeth Ballard reveals that it was expected she would source her own dish cloths. Nearly one hundred years later in 1940, a woman called Sheila Ambrose was offered the role of Assistant Clerk in the College. Her offer letter from the Junior Bursar explains that her employment would not be guaranteed after the war, as other office staff were likely to return from war service and take up their old positions at St John's.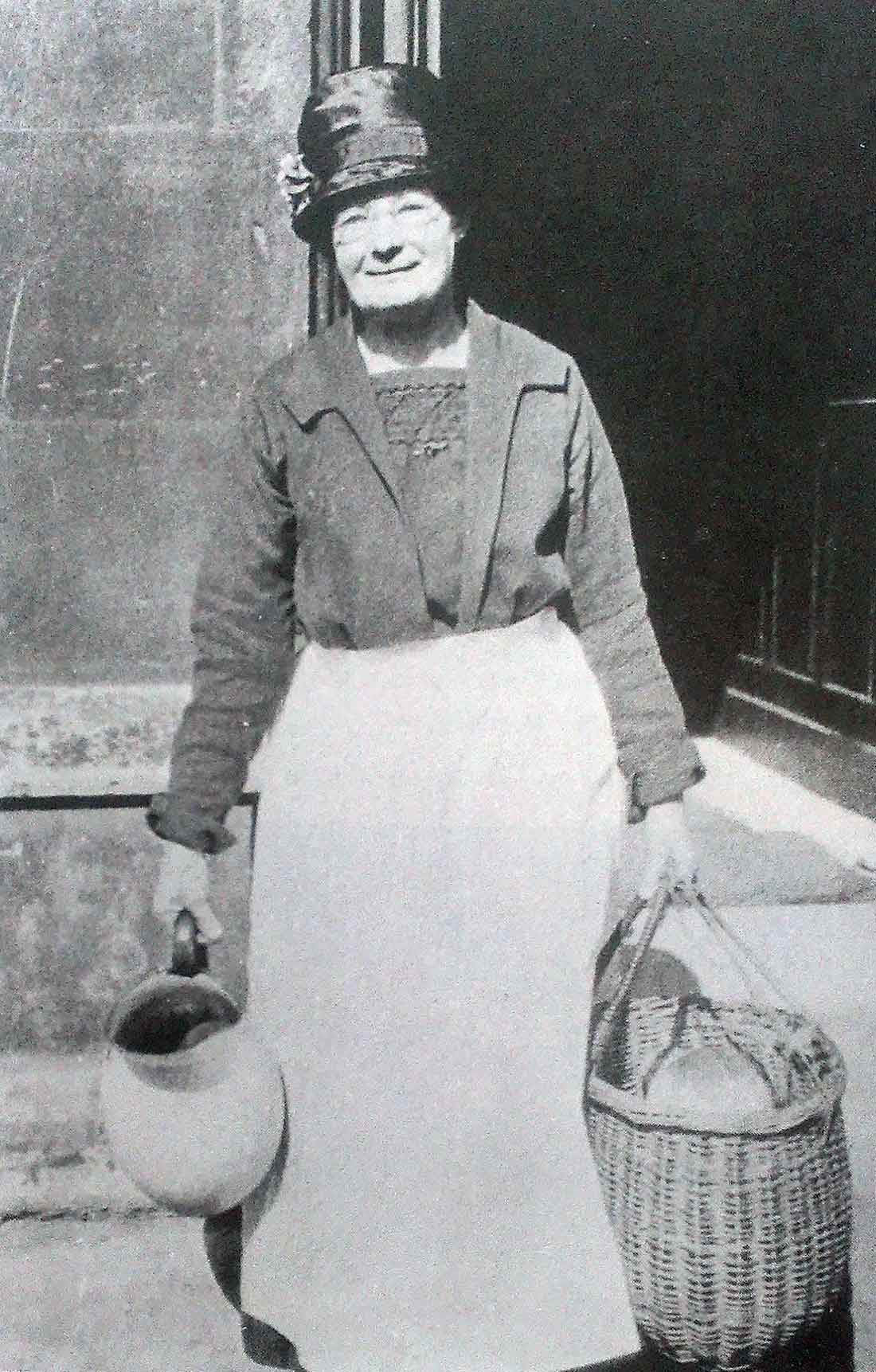 An unknown Bedder in the 1920s
Female staff members of the College sometimes faced gender-based barriers in the workplace, as one letter from the Master in 1908 demonstrates. The letter from RF Scott to Professor Bateson explains why two women were still owed some pay, "I have never thought and do not think now that it is wise to hand over, what for these women are, very large sums," he wrote. They were owed £116 17s 11d and £102 0s 0d which is approximately £9,000 and £8,000 in today's money.
It was common practice at the end of the 19th century for a woman's pay to be given to her husband if they both worked for the College. It was then his responsibility to ensure that his wife was paid what she was owed, which did not always occur.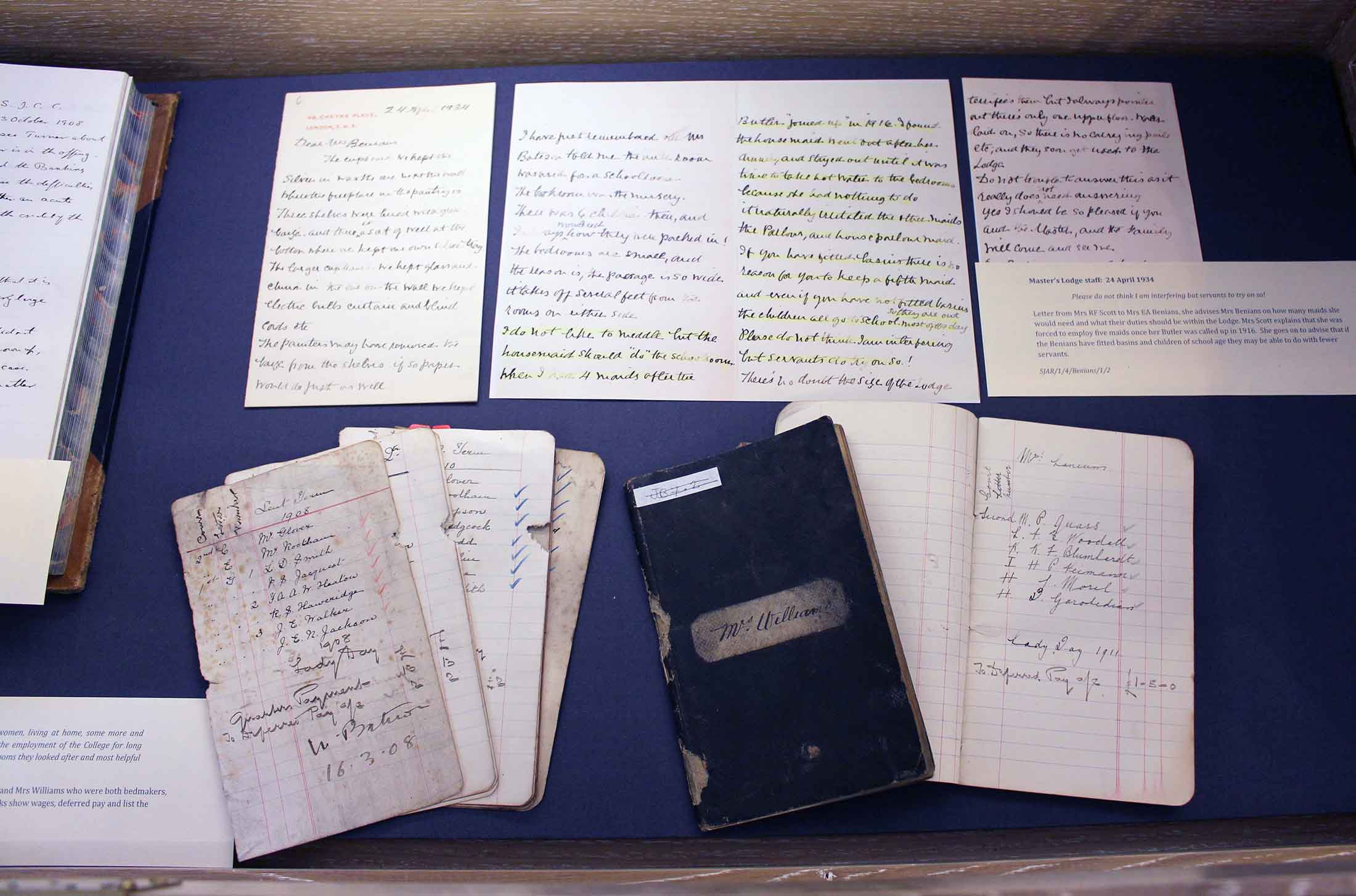 Another letter on display, from C. Pollack, a Fellow of Corpus Christi College, to the Master of St John's in 1890 suggested that irregularities in staff attendance (multiple absences) were caused by employing mothers with young families. Unfortunately for these women, C. Pollack encouraged St John's to "remove, or at least to diminish this cause of irregularity."
Despite facing potential setbacks such as these, there are several staff photographs in the exhibition from the 20th Century demonstrate that a large number of the College staff were female. In a photograph from circa 1935-39, nearly exactly 50% of College staff members included in the photo are female. A later image of College staff from 1945 shows them sitting and smiling in front of a coach on the first staff day out since the start of the Second World War and of the 74 staff members pictured, 49 are women.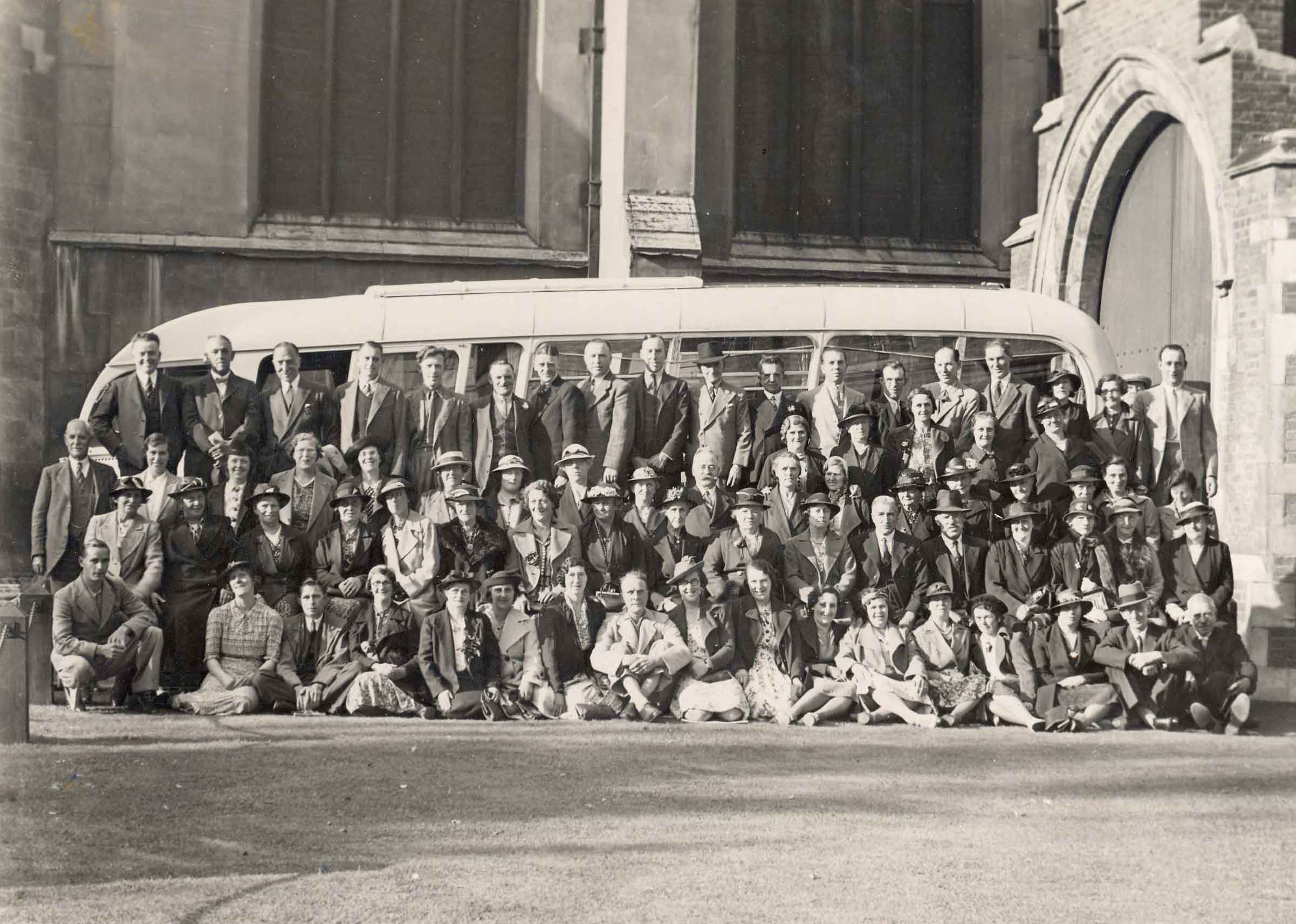 The staff day out in 1945. Staff days out were cancelled during the Second World War, this was the first one in six years
Thankfully this trend has continued to the present day, as the current workforce of St John's includes 137 female staff out of 246.
 'This woman's work: female staff at St John's 1650-2011' is a free exhibition and can be viewed in the St John's College Archive Centre in the School of Pythagoras by members of the College until 27 April, 10.00am-4.00pm Mon-Fri, and by members of the public on Weds/Thurs or by appointment. For more information contact the archivist, Tracy Deakin, at archivist@joh.cam.ac.uk (01223 338631)