Graduate workshop exploring early modern fashion to take place at St John's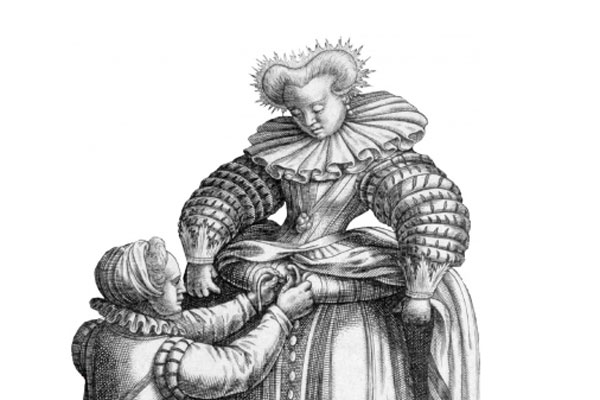 Published: 05/12/2017
A one-day graduate workshop examining courtly culture and early modern fashion will be taking place at St John's next year, and researchers are invited to contribute.
A workshop, entitled Fashioning the Early Modern Courtier, will take place at the Old Divinity School on 16 May. It will explore how clothing contributed courtly culture and rituals as well as sartorial trends in courts in early modern Europe.
The symbolic significance of clothing of the courtier and its interaction with the body will also be discussed, along with clothing etiquette, the commercialisation of fashionable goods in courtly circles, and the power of fashion in promoting specific patterns of thought and action.
Two keynote lectures will be delivered by leading scholars Prof Evelyn Welch, King's College, London, and Prof Maria Hayward, University of Southampton.
The workshop has been organised by History PhD student Valerio Zanetti, in collaboration with fellow graduate student Kelly Rafey and Professor Ulinka Rublack.
Contributions broadly relating to this theme are invited from graduate students, early career researchers, and junior curators and conservators. Those interested in delivering a paper should submit a 300-word proposal and a brief biographical note to: Valerio Zanetti (vz218@cam.ac.uk) by 22 January 2018.