Game of Dragons Maths Challenge at St John's
The third Game of Dragons Outdoor Maths Challenge took place at St John's on 17 March, an event which aims to promote mathematics and a healthy lifestyle.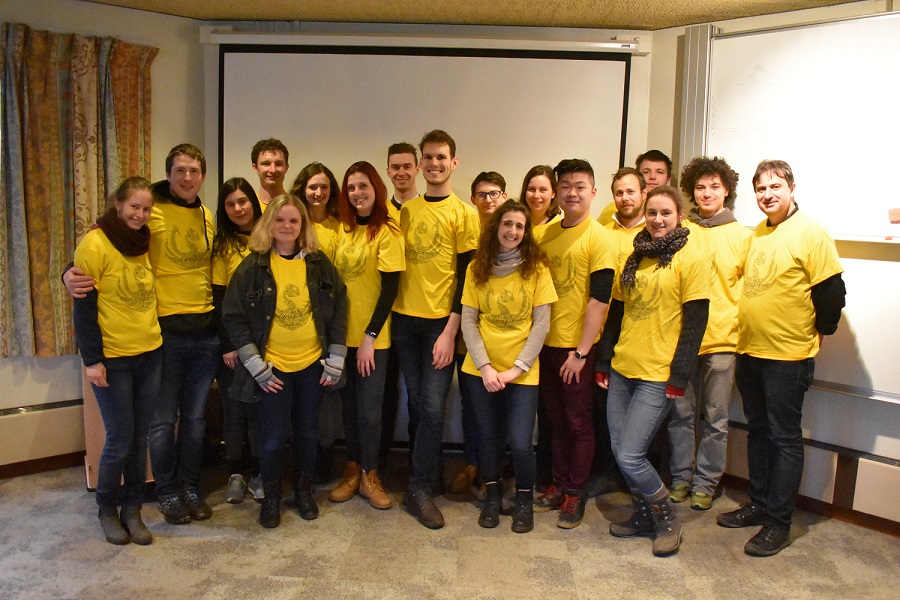 Sixty students from 20 different schools across Cambridgeshire and London took part in the outdoor treasure hunt, finding their way through the maze of maths puzzles to complete the Challenge as quickly as they could. Every correct solution brought the teams closer to finishing the Game, but a mistake sent them on a detour, costing them valuable time. Teams entered in three age categories: Mushu (Years 7-8), Seraphina (Years 9-10) and Rheagal (Years 11-13), so different puzzles could be set for different levels. There was also a team formed of parents and teachers.
At 4pm, a prize presentation took place in the Fellow's Garden, awarded by Dr Matthias Dörzzapf, Director of International Programmes at St John's, who before presenting the prize shared some inspirational thoughts and anecdotes with the students about being a mathematician.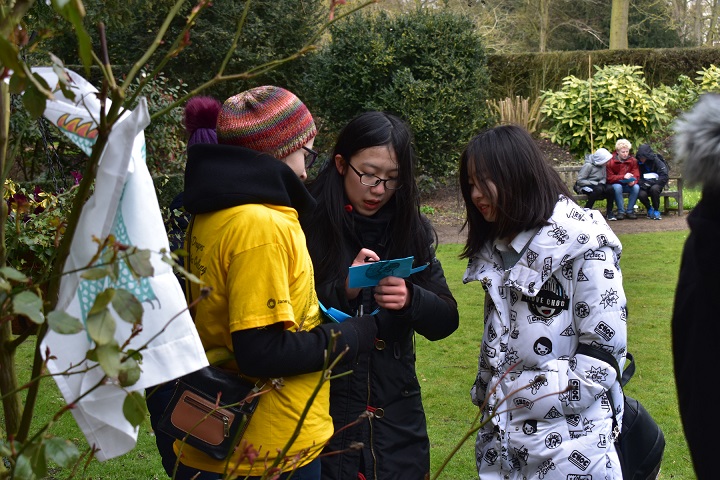 "It was inspiring for the students to hear the story of someone who pursued a career in maths," said St John's graduate Bence Borcsok, who organised and ran the event. "This could not have been possible without the generous support from St. John's College, Jane Street, Tesco, Cambridge Organic Food Company and Optiver. Furthermore, 23 volunteers, many of them are students from the University of Cambridge, have helped on the day to run the third Game of Dragons Outdoor Maths Challenge."
For more information about the Game of Dragons Outdoor Maths Challenge and forthcoming events, visit www.dragonmaths.com
Photo credits: Charlotte McDonald
Published: 04/04/2018