Game of Dragons Maths Challenge 2019
Students participate in outdoor maths treasure hunt
The fourth Game of Dragons Outdoor Maths Challenge took place at St John's on Saturday 29 June, an event which aims to promote mathematics and a healthy lifestyle.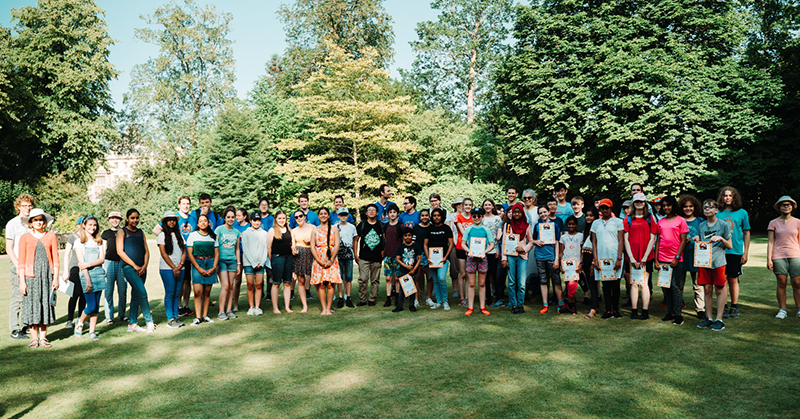 Seventy students from 10 different schools all across Cambridgeshire and Suffolk participated in this outdoor maths treasure hunt, finding their way through the maze of maths puzzles to complete the Challenge as quickly as they could.
The students formed 24 teams, and different challenges were set for the four different categories dependant on age group: Mushu (Years 7-8), Seraphina (Years 9, Charizard (Years 10-11) and Rheagal (Years 12-13). Stations were set up across the gardens, and the students wandered from station to station in their teams solving interesting mathematical problems and puzzles.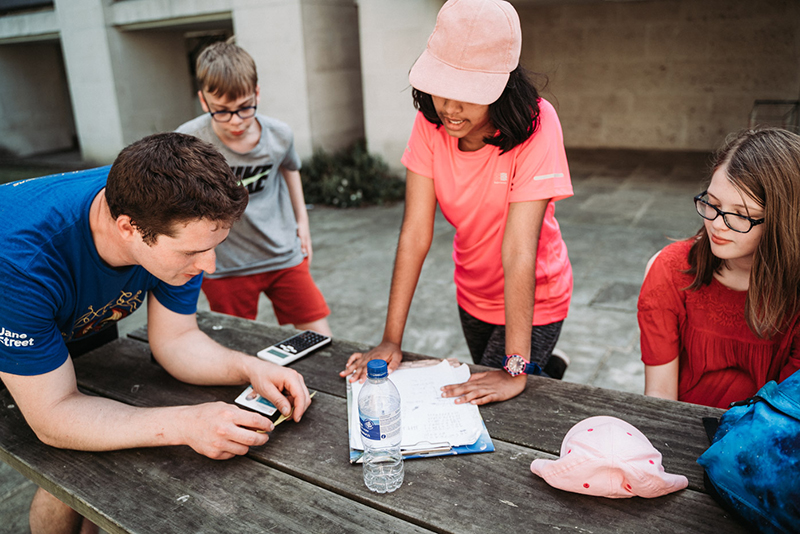 The aim of the competition is to improve the way in which secondary school students perceive mathematics. It also encourages teamwork and promotes the benefits of spending time outdoors.
St John's graduate Bence Borcsok, who organised and ran the event, said: "We are extremely grateful to our sponsors, St John's College, Jane Street and the Cambridge Organic Food Company, for their support and providing the venue. We are equally grateful to our volunteers for their excellent work. We could not have organised such a fun event without their help."
For more information about the Game of Dragons Outdoor Maths Challenge and forthcoming events, visit www.dragonmaths.com.
Published: 15/7/2019
Back to College News