Fellow's memoir reveals life journey from Jewish immigrant childhood to St John's College
"This book is an attempt to understand myself: Who am I? Where do I come from? What did I achieve?"
From being born into a poor Jewish immigrant community in post-war Edinburgh to becoming a Cambridge scholar of international repute, Professor Stefan C Reif OBE has led a remarkable life.
Emeritus Professor of Medieval Hebrew Studies and Fellow of St John's College, Professor Reif was founding director of the world-renowned Genizah Research Unit at Cambridge University Library, holds honorary senior research posts at the Universities of Haifa and Tel Aviv in Israel, and has lectured in Jewish studies across the globe.
The author of many scholarly books and articles, Professor Reif has now turned his hand to a different form of writing – that of his own life story. His autobiography Bouncing Back – and Forward: From Immigrant Household to Cambridge Fellowship reveals a difficult childhood that, although full of obstacles, gave him a deep impression of the struggles of his forebears, a talent for languages and a desire to make a difference.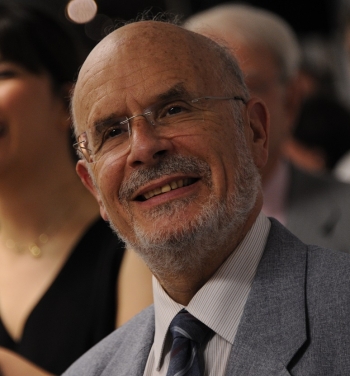 "I thought my grandchildren should know who I am other than their grandfather," said Professor Reif, a grandfather of 11. "I realised that most of what I had written during my long career consisted of footnotes and scholarship, so I started writing about my life and I enjoyed it enormously. Writing is like a lecture – if you enjoy lecturing, people enjoy listening.
"In your family – your children, your grandchildren, your nieces, your nephews, your sister or your wife – everybody sees you as a particular person, not the whole person. Part of the reason I wrote this book was to present the whole picture, as a sort of self-assessment.
"It was also an attempt to understand myself: Who am I? Where do I come from? What did I achieve? As you get older, you can be very direct, and rather honest with yourself. You don't have to cultivate a persona, you have no need to prove anything."
Born into a family of Jewish immigrants, Professor Reif's childhood changed dramatically when his father returned home in 1946 after serving as an NCO (non-commissioned officer) in the Armed Forces. "I had been my mother's little boy and was also close to my grandfather. Then my father was demobbed when I was two-and-half, and I think he thought that I was one of his recruits – I had to grow up fast," said Professor Reif.
"I started to be reflective, even at that young age, so I have retained a lot of memories, the good and the bad. Over the years, I kept some diaries and notes too, so I had plenty of material to draw upon."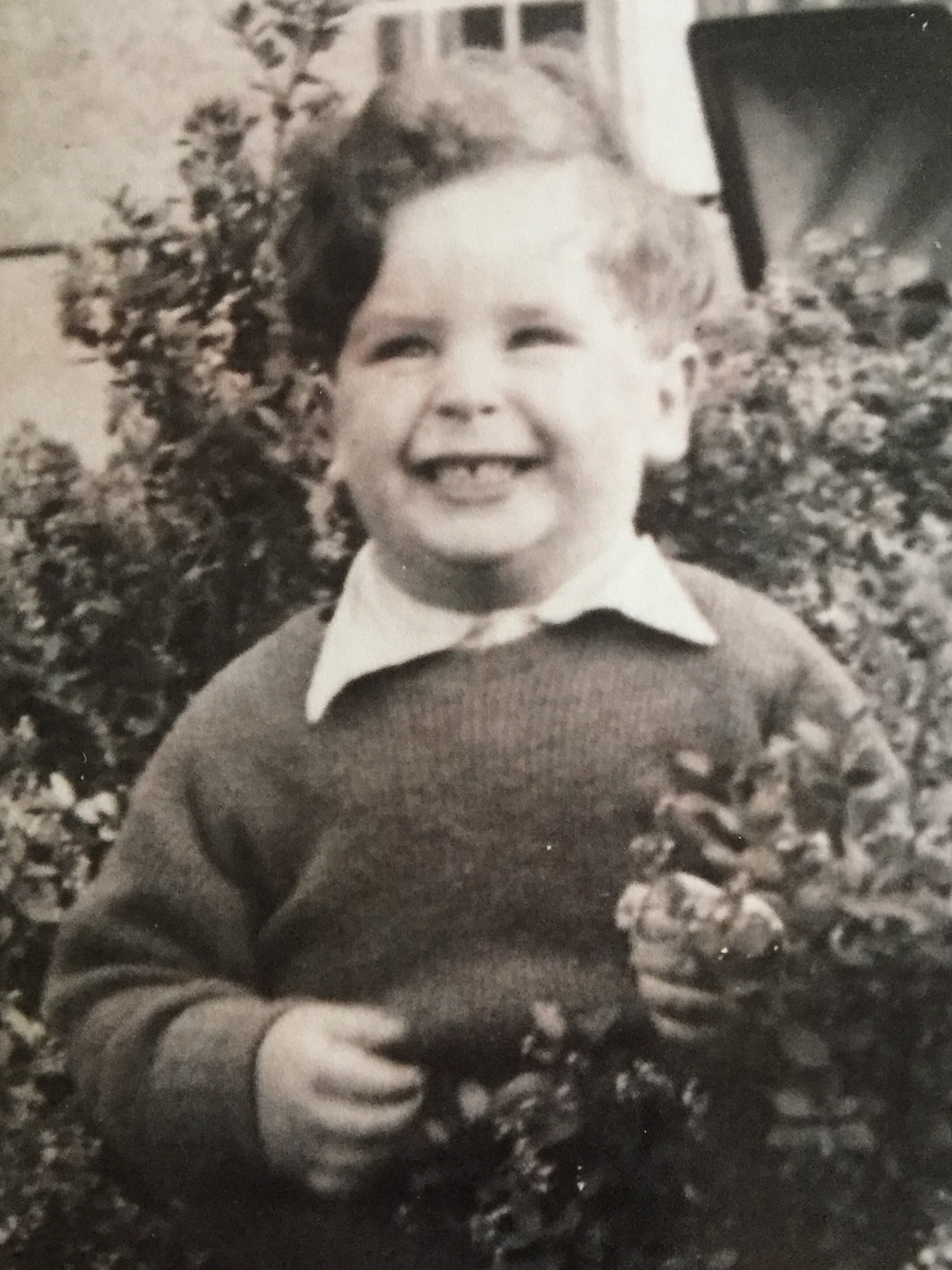 As a young child, Professor Reif was bored and unhappy in his first few months at the local school. His father earned little as a mechanic so his mother took in tailoring alterations, often working until 2am, so he could attend James Gillespie's School for Boys, where he flourished.
Professor Reif said: "There was always tension at home, often about shortage of money, and so I decided, as a small child, that I had to be successful enough not to worry from week to week, month to month. My parents had very little power in society and I set out to become somebody who could make a difference, and do something that other people couldn't do."
Aged five, he travelled alone into the city centre to and from school. "I'd agreed to do the journey on my own, and that's the story of my life, really, if things get bad, get off your butt and get on with it. Don't grumble or complain – bounce back and keep moving forward."
"Managing the Genizah collection project was the greatest achievement of my career"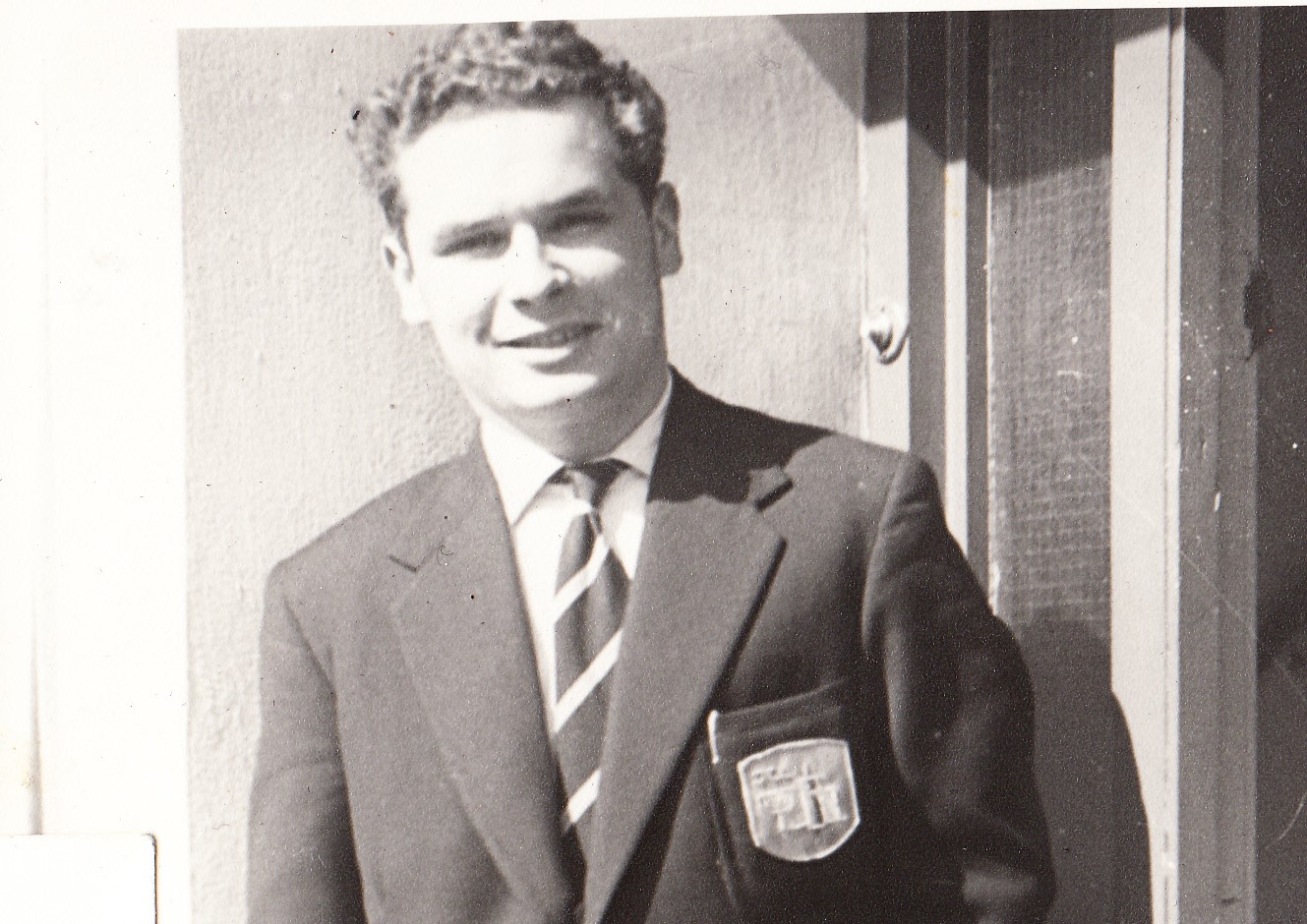 Thinking of becoming a rabbi, Professor Reif went on to do his first degree in Hebrew and Aramaic at the University of London and found himself drawn to the scholarly side of Jewish studies. After doing his PhD at Jews' College and University College London, Professor Reif – by then happily married with a young family – took an academic post at the University of Glasgow.
After a year working in America, in 1973 he saw a job advertised managing a project to catalogue and conserve the Genizah collection at Cambridge University Library, and make it available for study. Comprising thousands of fragments of medieval Jewish manuscripts, much of the collection had lain virtually untouched since the 1890s when it arrived from Cairo, where it had been examined by Cambridge scholar Dr Solomon Schechter, with financial aid provided by the Master of St John's College, Charles Taylor. Today it is the largest and most important single collection of medieval Jewish manuscripts in the world.
For Professor Reif, success at first seemed far from reach. "I thought, 'wow, that would really be something that nobody else had done'. But when I got to Cambridge it seemed impossible. I was faced with a huge project: 200,000 fragments, no budget, no team, no workers, no researchers, nothing. I raised two to three million pounds, which was a lot of money back then. We had researchers come through the Unit as postdocs who have gone off to be professors all over the world – and we made a success of the project."
Professor Reif retired from the Genizah Research Unit in 2006 after 33 years at the helm and now Cambridge's Genizah Collections are available to view around the globe on Cambridge Digital Library.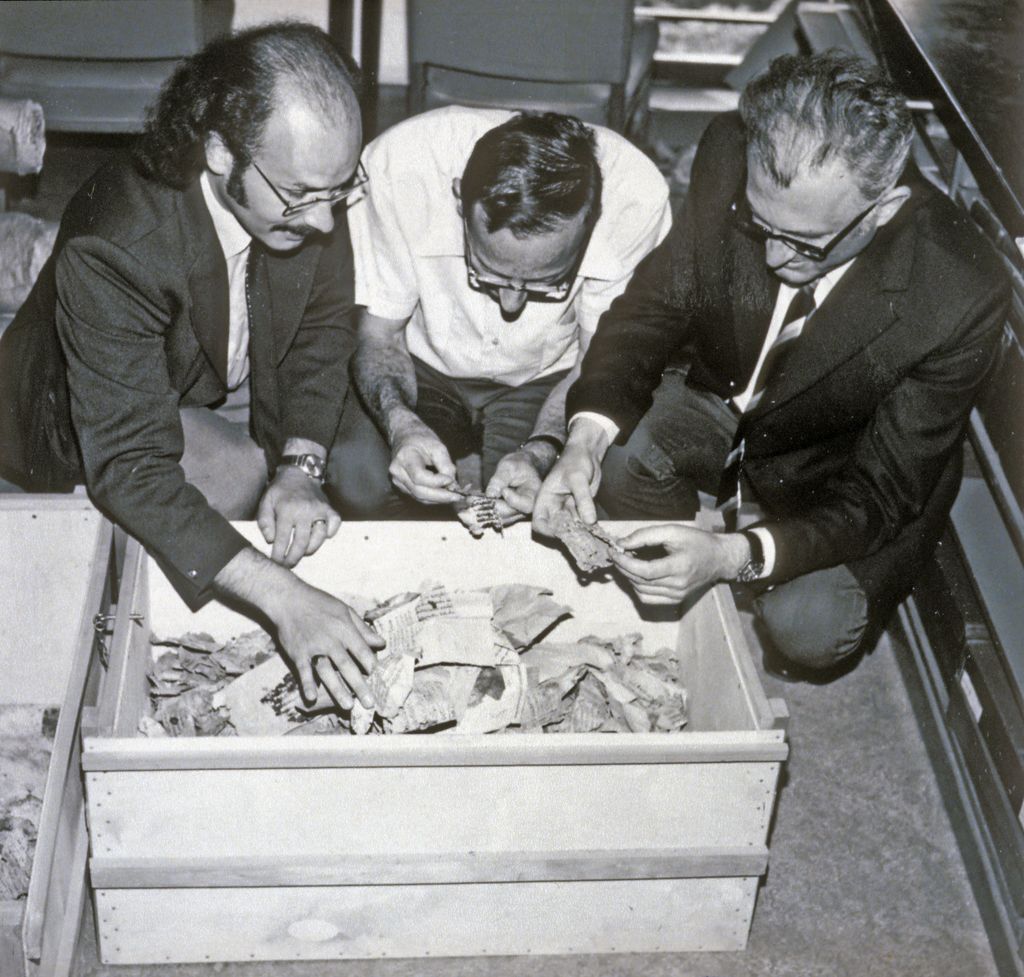 "The project was the greatest achievement of my career – the management, fundraising, scholarship, organising other people's research, publishing volumes, all these tasks. I was also getting on with my own research, which was the history of Jewish prayer in the Middle Ages. I wanted to do both, because for me, it wasn't enough to be in charge of the Genizah Research Unit, I wanted to win recognition as a scholar in my own right."
Professor Reif was made a Fellow of St John's in 1998. "That made a huge difference to my life, because then I felt I'd been accepted on all fronts, College-wise, Faculty-wise, University-wise, in the Library. I would say that I could relax a bit more, but I'm not really the type for that. I was chatting to one of my grandchildren recently and told them that I'm writing an article to honour a scholar in Rome, preparing another for a Zoom conference in America, and reviewing two books. And he said to me, 'Grandpa, this is your retirement?'.
"For me, this is the way I enjoy life, I keep busy and productive, and I think that's the beauty of St John's College, that we have a lot of retired Fellows, most of whom are busy doing very interesting things. When you look at what we achieve, and all the honours we get, it is clearly a wonderful and inspiring institution."
His book is a memoir in more ways than one: a personal, family, social and academic history. "This life of mine is a microcosm of Jewish immigrant life. If you go back 100-110 years, my family and my late wife's family were all living in Poland and Russia, and under terrible conditions," said Professor Reif, whose paternal grandfather and great-grandfather were both killed during the Great War years, when his father was a boy.
"Gradually, the family came west: some went to America, some to Britain, some to Israel. So this story is the story of an immigrant. My parents were immigrants, my grandparents were immigrants. When I was a child I heard Russian, Polish, Yiddish and Hebrew, as well as English at home, and I didn't want to miss out when my parents swapped to other languages, so I tried to understand them. That is perhaps why I became a linguist.
"My family shaped me in different ways and who I am is largely a credit to them."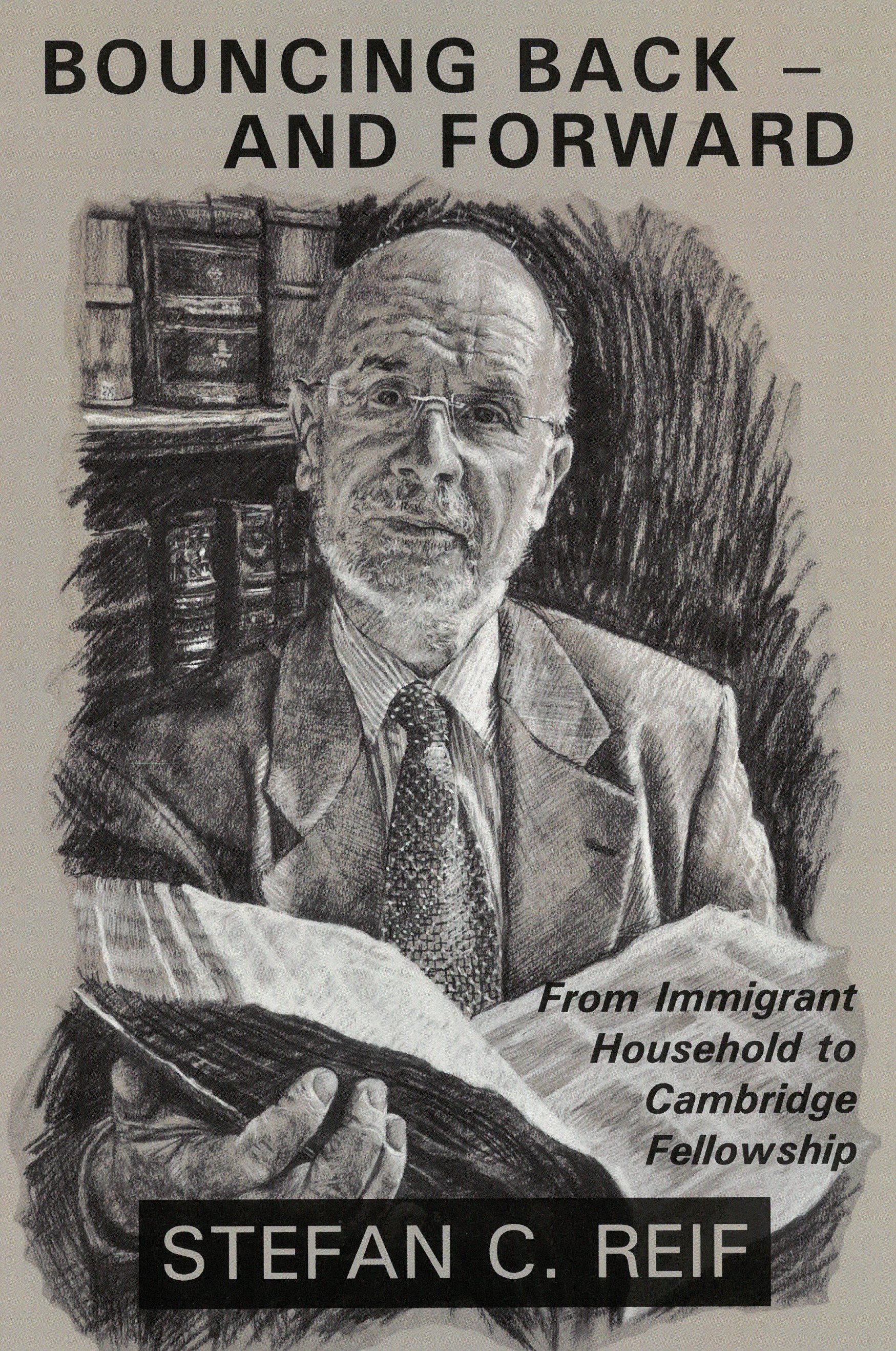 Bouncing Back – and Forward: From Immigrant Household to Cambridge Fellowship by Stefan C. Reif is published by Vallentine Mitchell. Paperback and hardback copies are available with a 30% discount until 21 May 2021 – to apply your discount, use the code CDO21 at checkout when purchasing online or send the order form by post or email. A copy of the book is available in the College Library.
Published: 12/3/21