Doctors and the Divine:
the human search for God
This term all the preachers at Evensong are Fellows of the College. They have each been asked whether their academic subject in any way connects to the human search for God. The subjects explored range from Mathematics to Anthropology. You are very welcome to come and hear the views of our own professors within the beautiful setting of Evensong on Sundays at 6.30pm.
Veterinary Science
Preacher: Dr David Williams
Dr Williams joined the college as a veterinary student in 1982, graduating in 1988 after which he worked in Newmarket before undertaking a PhD at the Royal Veterinary College in London.  He moved back to Cambridge in 1996 becoming director of studies in veterinary medicine at St John's. He is a lecturer at the vet school running the ophthalmology clinic there but also with an abiding interest in animal welfare and veterinary ethics. Currently he is studying to become a licensed lay minister.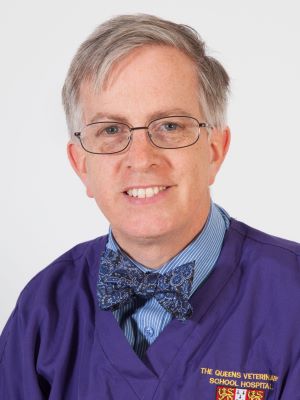 Geography
Preacher: Professor Tim Bayliss-Smith
Tim Bayliss-Smith matriculated in 1966 and was an undergraduate and postgraduate student at Sidney Sussex College, Cambridge, reading Geography. He gained his Ph.D for a thesis based on fieldwork and entitled 'Ecosystem and Economic System of Ontong Java atoll, Solomon Islands.' In 1973 he became a University Lecturer in the Department of Geography and was elected to a fellowship in St John's College. In subsequent years his research was extended to Fiji and Papua Guinea as well as Solomon Islands, and he also had research projects in Costa Rica and Nigeria. His fieldwork collaborators have included social anthropologists and archaeologists. Most of his publications relate to a long-term interest in agroforestry in the humid tropics, population change in colonial and post-colonial Melanesia, and theories of agricultural intensification.
English
Preacher: Dr Alex Wong
Alex Wong is a teaching fellow and Director of Studies in English at St John's, where he first arrived in 2015 as a research fellow. His work is largely concerned with English (and sometimes Latin) poetry and with the history of aesthetics and criticism. He particularly frequents the sixteenth and seventeenth centuries and also — skipping lightly over the interim — the nineteenth. In his time at St John's he has published a critical study of Renaissance 'kissing poems', editions of the Victorian writers Algernon Charles Swinburne and Walter Pater, a couple of volumes of poems and translations, and articles on subjects ranging from prosodic analysis to fin-de-siècle food writing. On this occasion he will be speaking not as a member of the Church of England but as an interested and sympathetic guest.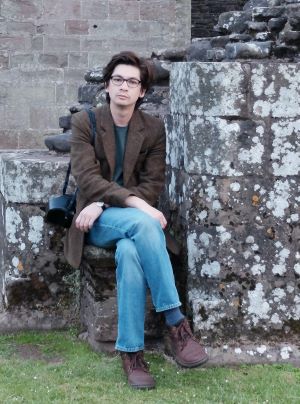 Mathematics
Preacher: Professor Peter Johnstone
Peter Johnstone came to St John's as an undergraduate in 1966 and `never really left'. His research has focused on foundational aspects of mathematics, in particular the relationships between different areas of the subject, on which he has written the definitive work `Sketches of an Elephant: a Topos Theory Compendium', published by Oxford University Press in 2002.
Outside of mathematics, his main interest is choral singing; he has been a member of The Bach Choir for nearly twenty years.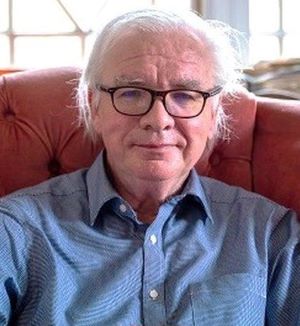 Modern Languages
Preacher: Dr Marie Chabbert
Marie Chabbert is a Junior Research Fellow at St John's College, affiliated with the Inter-Faith Programme and the French Department of the University of Cambridge. Her research draws on twentieth- and twenty-first-century French thought to interrogate how the so-called 'return of religion' at the forefront of international preoccupations affects traditional categories of thought and the definitions used in social sciences, as well as the impact it has on our way of relating to the world and to each other. Marie is a regular contributor to the Religion section of the French newspaper 'Le Monde' as well as to the French intellectual magazine 'Esprit'. Alongside this, Marie is an elected member of the Executive Committee of the European Interfaith Youth Network of Religions for Peace (RfP), the largest international coalition of interfaith leaders, and serves as an interfaith ambassador for the United Nations Alliance of Civilizations and United Nations Office of Counter-Terrorism.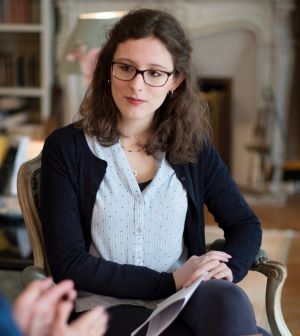 Philosophy
Preacher: Professor Alexander Bird
Alexander Bird is the Bertrand Russell Professor of Philosophy at Cambridge, and a Fellow and Director of Studies in Philosophy at St John's College, Cambridge.  He is also an Honorary Fellow of St John's College, Oxford.  He was an undergraduate at St John's College, Oxford. Thereafter he studied in Munich and Cambridge.  After a period as a civil servant, he was appointed to a lectureship at the University of Edinburgh and later to the chair of Philosophy at the University of Bristol.  He was Peter Sowerby Professor of Philosophy and Medicine at King's College London before being elected to the Bertrand Russell Professorship at Cambridge in 2020.  He has held visiting positions at Dartmouth College, Monash University, St Louis University, Helsinki University, St John's College Oxford, Exeter College Oxford, and All Souls College Oxford.  He was chair of the Philosophy subpanel in REF2014 and has been President of the British Society for the Philosophy of Science.
Alexander Bird's published books are Philosophy of Science (1998), Thomas Kuhn (2000), and Nature's Metaphysics (2007).  His current project Knowing Science, Knowing Medicine aims to bring insights from general epistemology to bear on the philosophy of science and medicine.  In particular, Bird has research interests in scientific creativity and in the replication crisis in psychology and in clinical medicine.