Dr Edward Donald James: 1926 – 2017
Published: 09/01/2018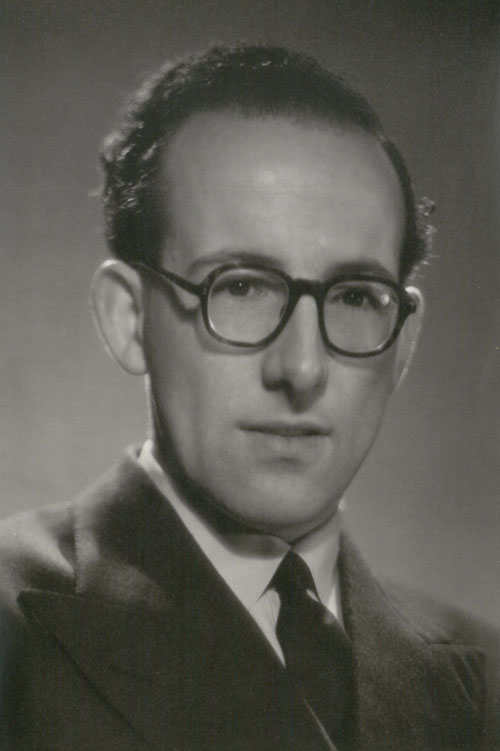 Image: Dr Edward James
Dr Edward Donald James, Fellow of St John's College and former University Lecturer in French, has died at the age of 91.
Dr James Lectured in French at the University of Cambridge for almost 40 years and taught many generations of Modern Language students at St John's College. His research focused on French intellectual history, and his collective work on the Philosopher Pierre Bayle was internationally recognised and won an award from the Institut de France.
Edward James was born on 10 August 1926 in Portsmouth and educated at Southern Grammar School. After completing his BA in 1951 at Trinity College, Cambridge, he spent time studying in Paris at École Normale Supérieure. However he returned to Cambridge in 1955 to complete his PhD at St John's. His thesis, Pierre Nicole and the 'Essais de morale', was later developed by Dr James into the book, Pierre Nicole, Jansenist and Humanist: A Study of his Thought.
It was during his PhD that Dr James began his long teaching career with the college and the University. While working on his doctorate he became a Fellow at St John's, a position he held until his death in 2017, and an Assistant Lecturer in French in the Faculty of Modern and Medieval Languages. He was a key figure in the Faculty for nearly 40 years, as an Assistant Lecturer until 1960, and as a Lecturer in French until 1993. He was also the acting Head of Department of French from 1992 to 1993.
Dr James was a central figure for many generations of St John's language students. He was College Lecturer in Modern Languages from 1967 to 1993, and Director of Studies in Modern Languages from 1972 to 1986.
He was also actively involved in educational institutions beyond the University. From 1970 until 1988, he was the Governor of the Stamford Endowed Schools in Lincolnshire, and was also the Chairman for the Board of Studies in Modern Languages at the Cambridge Institute of Education, from 1972 until 1977.
His academic interests focused particularly on French classicism and the French enlightenment. He studied the intellectual history of France in the 17th and 18th centuries, with a particular interest in the philosopher Pierre Bayle. Dr James was one of the editors of the 15 volume work Correspondance de Pierre Bayle, a text which Modern Language Review described as "a large window opening into the life of the mind in the late seventeenth century and at the beginning of the eighteenth". In 2002, this project was awarded the Prix Joseph Saillet of the Académie des sciences morales et politiques. He also produced work on the French playwright Racine, and Jansenist Pierre Nicole. This body of research, and his academic interests as a whole, informed his role as Chairman for the Society of Seventeenth-Century French Studies from 1996 until 1999.
Dr Edward Donald James, Fellow of St John's College and former University Lecturer in French died on 24th December 2017. Funeral arrangements will be announced at a later date.