Dr Andrew Arsan wins Philip Leverhulme Prize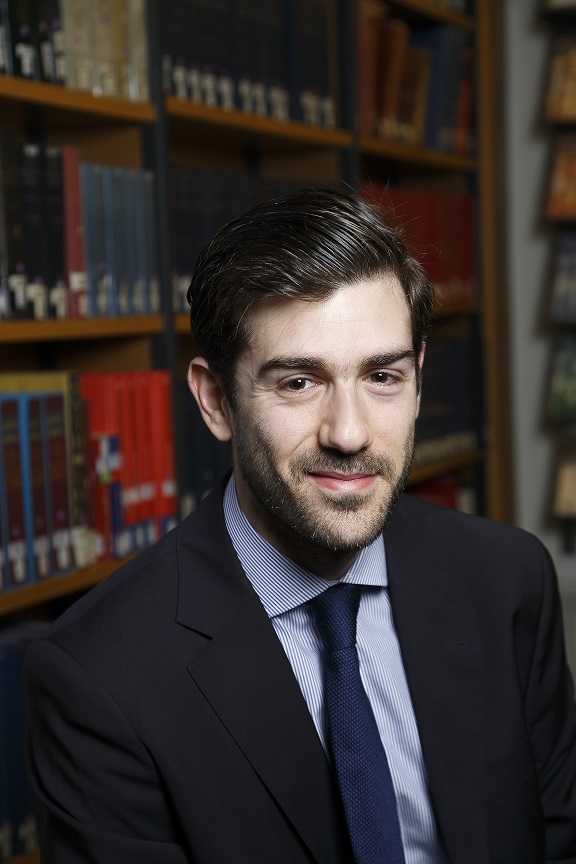 Published: 15/01/2018
Dr Andrew Arsan, Fellow at St John's College, has won a 2017 Philip Leverhulme Prize.
The Leverhulme Trust has just announced the winners of the 2017 Philip Leverhulme Prize, and Dr Arsan, Director of Studies in History at St John's, is one of five Cambridge researchers among this year's winners.
The Philip Leverhulme Prizes recognise the achievements of outstanding researchers whose work has already attracted international recognition and whose future career is exceptionally promising. The prizes have been awarded annually since 2001 in commemoration of the contribution to the work of the Trust made by Philip Leverhulme, the Third Viscount Leverhulme and grandson of William Hesketh Lever, the founder of the Trust.
Every year the prize scheme makes up to thirty awards of £100,000 across a range of academic disciplines, and in 2017 the Leverhulme Trust offered five prizes in each of the following subject areas: Biological Sciences, History, Law, Mathematics and Statistics, Philosophy and Theology, and Sociology and Social Policy. Each of the 30 prize winners can use their £100,000 over two or three years to advance their research.
Nominations are now open for the 2018 Philip Leverhulme Prizes, and the subject areas are Classics, Earth Sciences, Physics, Politics and International Relations, Psychology, Visual and Performing Arts. See the Leverhulme Trust website for further information about the Philip Leverhulme Prizes.