Discover life at St John's College at Cambridge Open Days
"This is a real opportunity for people who are planning to apply to Cambridge to find out what it is like to live and study here"
St John's is throwing open its gates for University of Cambridge Open Days on 15 and 16 September to give a real flavour of what it is like for undergraduates to live and study in the College.
Following the death of Her Majesty Queen Elizabeth II on Thursday 8 September, the University of Cambridge has taken the decision that the Cambridge Open Days will go ahead.
The Colleges of the University are the focus of the open days and St John's is among those open for tours for potential applicants from Year 13 and equivalent as well as mature students considering undergraduate degrees starting in autumn 2023. Potential applicants will get a 'feel' for Cambridge and its different Colleges, seek advice about applying and ask any other final admissions questions ahead of the 15 October application deadline.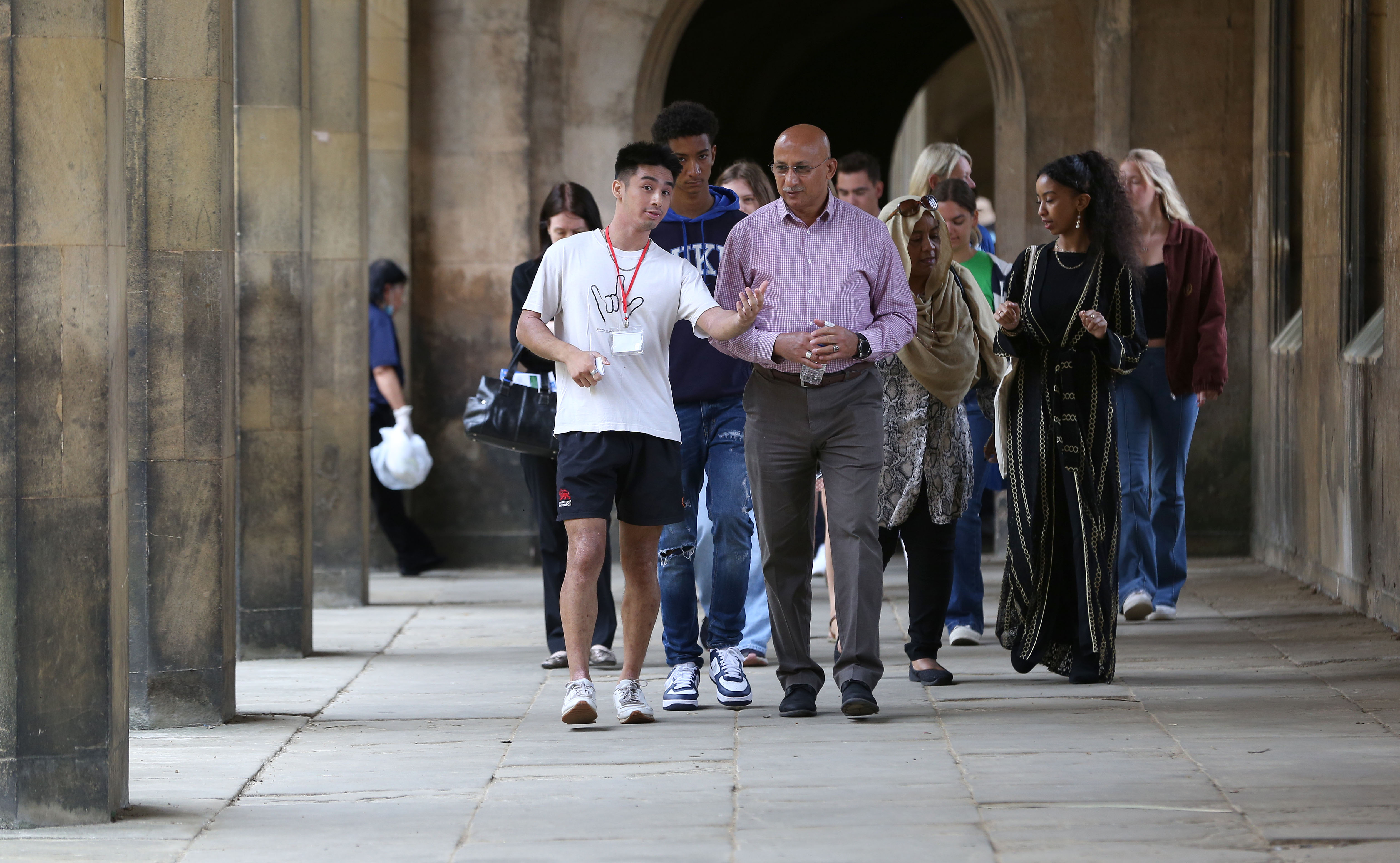 The in-person College open days are running alongside a range of virtual events taking place all week, such as webinars, Q&As and pre-recorded videos.
Ross Agnew, Undergraduate Admissions Manager at St John's College, said: "This is a real opportunity for people who are planning to apply to Cambridge for undergraduate admission in 2023 to visit the College, and to meet current students and staff to find out what it is like to live and study here."
The open days run from 9.30am-4.30pm each day with drop-in College tours led by current students at St John's. In-person drop-in admissions talks and Q&As with Dr Victoria Harvey, the Admissions Tutor, will be held from 10-11am and 2-3pm both days.
A virtual admissions talk and Q&A for international students is taking place at 7-8am on Friday 16 September with Dr Matthias Dörrzapf, the College's Director of International Programmes and Scholarships.
An Application Support Day is being held on Friday 23 September for prospective applicants to St John's College and their supporters who are unable to attend the earlier open days.
In addition to the College open days, all undergraduate subjects have virtual content available through online course presentations and sample lectures.
Anyone who wishes to pay respects to the late Queen while in Cambridge can visit St John's College Chapel, where a Book of Condolence is available for members of the College and the public, or the nearby University Church, Great St Mary's – open 9am to 6pm daily – where a Book of Condolence has been provided by the city of Cambridge.
Register for Cambridge Open Days
St John's College Open Days and Events
Take a 360-degree virtual tour of St John's College
Published 14/9/2022