Debut collection released by College poet
The Great British weather, interaction with the environment, and human nature are all subjects of the poems in the debut collection from Library Projects Assistant Rebecca Watts.
The Met Office Advises Caution, published by Carcanet Press and released on 29 September, is a collection of 50 poems offering a witty, warm-hearted view of the British landscape, including that all-important topic of conversation, the weather.
The title poem provides a clue as to the tone and themes of the book as a whole. "I tend to write a lot about how people interact with the natural world, and with each other – and a couple of years ago I started to look at all my work and began to see how I could group my poems together to form a collection," Rebecca said. "The Met Office is a very British institution, one that we tend to trust and find reassuring, and in that sense I suppose it's quite a British book; many of the poems are set in this country. That particular poem is based on one of my commutes to work, walking across Midsummer Common in a gale. Though it observes the experience carefully, it doesn't take itself too seriously. The title just popped into my head as it's something you might hear on a weather report. Most of the poems in the collection play on the idea of everyday events that have a hidden drama, or are unsettling in some way." The title poem can be found on Rebecca's website, along with more of the poems from the book.
Rebecca is originally from Suffolk and first moved to Cambridge in 2001 to study English at Trinity College, and then to Oxford to complete a Master's in 20th-century English literature. She has been writing poetry for eight years, and works part-time in the College Library, opting for a part-time role to invest more time in her poetry. Her work has been published in various magazines and publications, including PN Review, the poetry magazine edited by Michael Schmidt, who was writer in residence at St John's from 2012 to 2015 and is editorial and managing director of Carcanet Press. Eleven of Rebecca's poems featured in Carcanet's New Poetries VI: An Anthology (2015), featuring 21 poets from Cambridge and further afield.
"It's thanks to Michael Schmidt that my poems were published in the anthology. After a chance meeting at St John's he invited me to send my poems to PN Review, and subsequently published a handful of them. He then kept me in mind for the anthology, which comes out every four to five years. So if Michael hadn't been writer in residence at the time, I wouldn't be having a book published by Carcanet now."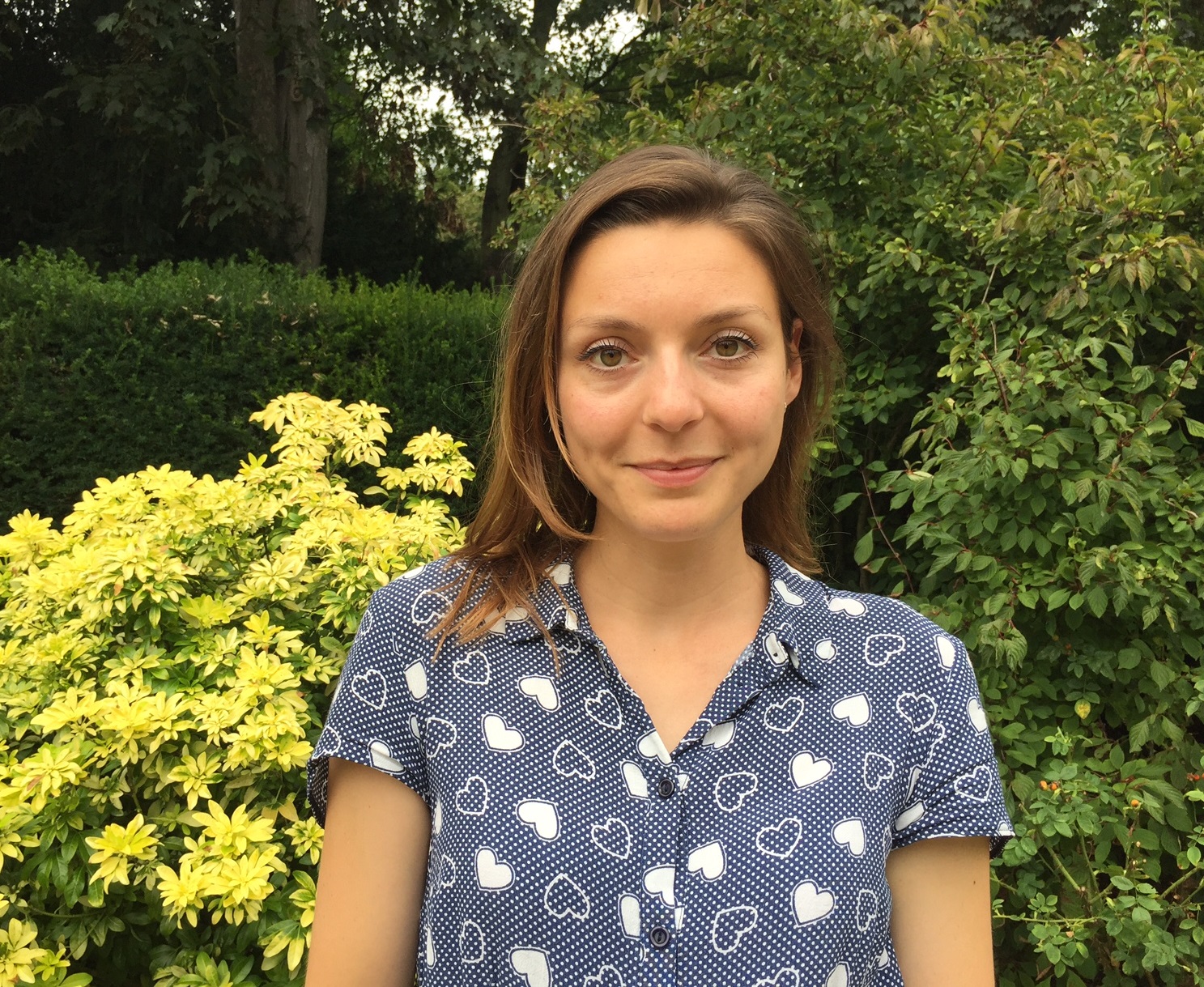 In 2014 Rebecca was selected as one of the Poetry Trust's Aldeburgh Eight, a writer development scheme organised by the Poetry Trust, where eight poets at an early stage of their career are chosen to attend an intensive five-day residential programme attached to the Aldeburgh Poetry Festival. "About ten per cent of the poems in my collection began in those sessions – on one of the mornings I wrote six poems! My favourite of those poems, 'Long Jump', is the last poem in the book. It came from an exercise in which we had to write about something we used to do but don't do anymore, and as I dabbled in athletics as a student I chose that." Rebecca was invited back to Aldeburgh in 2015 as one of the festival's 'new voices', where she gave a reading to over 250 people – her biggest audience so far.
In 2014 she was involved in the Polar Muse exhibition at the Scott Polar Research Institute, where she was commissioned to choose an object from the collection as inspiration for a new poem; Rebecca chose Captain Oates's sleeping bag, and her poem was displayed next to the item in the museum. She won second prize in the St John's inaugural Poetry in the Archives competition last year for her poem 'Sportsman', inspired by rugby caps from the 1800s that were on display in the College Archive Centre.
Rebecca initially writes in pencil – and sometimes in prose to begin with – in order to capture the experience and to let the poem find its shape and form gradually. She then tries to edit out anything that isn't essential to the poem, concentrating on boiling the source material down into a tidy package. "Some of my poems must have gone through 50 drafts. The process forces you to concentrate and to remove unnecessary elements, like connecting words, or aspects of the original experience that don't matter anymore because the poem has become something else. I often reorder the stanzas, and cut out the ending; there's always the temptation to conclude with a kind of verdict, but usually I find that it's better to let the white space guide the reader, and to let the poem breathe." Rebecca enjoys receiving feedback on her work, and all of the poems in the book have received editorial feedback from Carcanet and have been through workshops and poetry swaps with friends who write. As an alumna of Trinity she has been in a poetry workshop group of undergraduates and graduates at the College for the past four years.
"I'm delighted to have had the chance to really focus on my work and to be able to publish my first collection," Rebecca said. "With any creative pursuit you have to commit and get on with it, and the investment I made in going part-time has been worth it; I'm really proud to have something to show for it. I would love to become more involved in poetry, and there are lots of possibilities once you've had a collection published, such as applying for residencies, entering or judging competitions, working with schools and teaching. You just have to be willing to go for it and take the opportunities as they present themselves, and see where they lead." The Met Office Advises Caution has already been selected as a Poetry Book Society Recommendation.
Rebecca will be reading from her book at a launch event at CB2 café on Tuesday 27th September as part of the CB1 Poetry series; doors open at 7.30 and the event starts at 8pm with tickets priced at £5/£4 on the door. She will also be reading at the Poetry in Aldeburgh Festival on 6 November.