Clare Cassidy - MML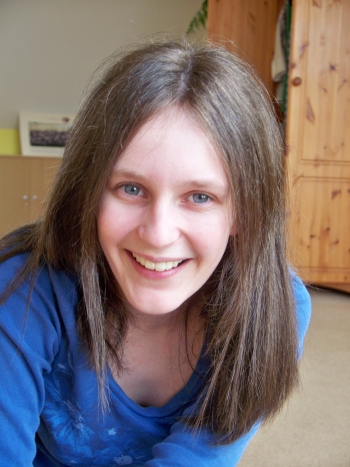 'I grew up in a village near Huddersfield in West Yorkshire, studying German, English Literature and Philosophy/Ethics for A Level at a comprehensive state school, and I will admit to having had some worries before I applied to Cambridge. While most of my teachers were very supportive and encouraging about my decision, one in particular tried to put me off applying by warning me that Cambridge was 'only for posh people' and that I would turn into a 'clone' of them after four years of university there. I decided to ignore him and apply anyway, and I couldn't be more glad that I did!
Why St John's?
'My initial decision to apply to St John's was based on its location – it's five minutes away from the centre of town (no long slog to the supermarket!) and fifteen minutes from the MML Faculty. I didn't know much more about the college than that and if anything was put off by its size. However, once I arrived for my first day of uni it was immediately obvious that I'd made the right choice. Far from being formal and anonymous, St John's turned out to be a big, sociable college with loads of opportunities to make friends and get involved with extra-curricular activities. I found other benefits to the college's size too: the well-stocked library, student-run cinema, great dining facilities and generous bursary scheme never went amiss. I even managed to get a travel grant to go to Venice for a two-week Italian course in my second year!
Why Languages?
'I chose to do languages at St John's because I was interested in a very broad range of things and didn't know which of my subjects to give up; with the Cambridge MML course I was able to study literature and philosophy alongside my language learning, meaning I could continue with aspects of my other A Levels. Given how flexible MML course is, there are always opportunities to choose and tailor your modules to incorporate any new areas of enthusiasm. In my first year, for example, I focused on German and Italian literature, then in my second year I began to study the literature, linguistics, religion, history, culture and politics of the medieval German-speaking regions with Italian modernism, and in my fourth year I continued with medieval German but also took up 19th and 20th century German history and politics. As much as I love language learning and enjoyed all the support I was given with it in the college and Faculty, for me it was the ability to study so many things alongside my languages that made the Cambridge course so special.
'The year abroad is a huge part of the MML course, and I'm happy to say that we were all given loads of support in making our choices – there were so many opportunities it was hard to know where to start! I eventually decided to spend my third year on more university study, doing all the subjects I'd ever wanted to learn but hadn't yet found time for. I chose an Erasmus place at the Goethe-Universität in Frankfurt am Main because of its speciality in Kinder- und Jugendliteratur, and from there I was able to study a really fun combination of children's literature, creative writing and Japanese, with some medieval German thrown in for good measure. It was an amazing year for taking opportunities that I wouldn't ordinarily have had time for, there was plenty of time for travelling round Europe, and living in a big, multicultural city with native German speakers and other Erasmus students from all over the world was great!
'A degree in languages can open doors to a huge amount of career opportunities, including areas not directly associated with languages like business and law. After graduating, I decided to do something similar by using my degree as a springboard into admin work, and I was lucky enough to find a job less than two months after finishing my university studies. At the moment I am working in a hospital doing study co-ordination for medical research into metabolic disorders like obesity and diabetes type 2, but I look forward to using my languages again in the future and I'm currently enjoying learning more Japanese!'
- Clare Cassidy, October 2013