Cambridge students tread the boards in professional theatre
Two aspiring actors at St John's College are "going pro" on Wednesday 10 February as a production of Shakespeare's Measure for Measure opens at the Cambridge Arts theatre.
The play is being staged by one of the University of Cambridge's leading drama groups, the Marlowe Society, and celebrates the 400th anniversary of Shakespeare's death. The Society, which aims to nurture talent in the student community, has played an important part in launching the careers of some of Britain's most renowned actors including Sir Ian McKellen, Tilda Swinton, Rachel Weisz and Stephen Fry.
The Cambridge Arts Theatre is at the centre of the city's thespian tradition and hosts a mix of drama, dance, music, comedy and pantomime, as well as many shows from the West End.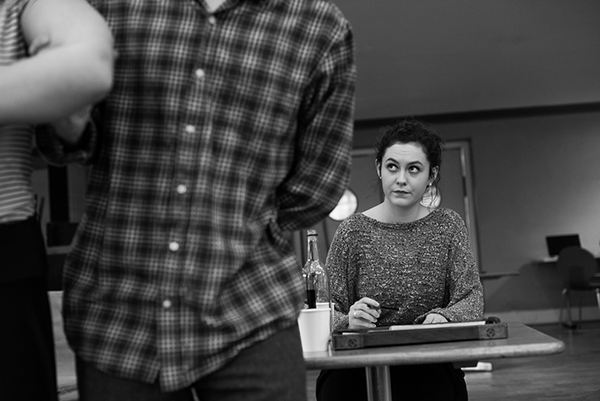 The production of Measure for Measure, starring students Kate Reid and Tom Beaven and directed by professional director Tom Littler, updates Shakespeare's Tudor world as it's set in Vienna at the dawn of the 20th century. By day it's a city of coffee shops and smart society, but by night, it becomes a hotbed of sex and fevered dreams. The government decides to wage war on vice and the plot unravels as the city's puritanical new ruler falls victim to temptation.
Kate, who is in her third year studying English Literature and plays Provost and another part in the play said: "It is very exciting to be working in a professional venue with a professional director.  It's been tough to balance a rehearsal schedule of around 35 hours a week with our full-time studies, but it's worth it for the incredible opportunity."
"The production has a small cast and most people are playing two or three different parts, so we have to be versatile. At one point in the play, I switch to a different character and have to change costume in under a minute – practically that's quite a challenge!"
Kate and Tom, who beat tough competition to be cast in their roles during auditions in November, have been heavily involved in drama since coming to study at St John's, appearing in about five theatre productions a year each. Tom, who is a third-year history student and plays Lucio in the play said: "Cambridge is a hub for theatre and that has been a real highlight of studying here for me.  My talented peers, the prestige, performance spaces and the long tradition of drama at the University render the opportunities here totally unique, and it's not just acting, there is plenty to do both on and off the stage."
Both Tom and Kate have performed in many student productions at the University's ADC, a theatre with an impressive roll call of alumni. "On the way from the dressing room to backstage at the ADC, group photos of Cambridge students who have acted there over the years line the walls and you can pick out big names like Emma Thompson, David Mitchell and Robert Webb" said Tom. "As you head out to perform, it's inspiring to see these people when they were your age, as you are now".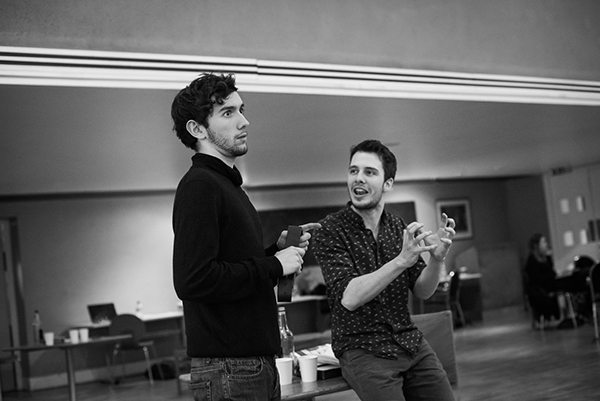 The opening performance of Measure for Measure will be to an audience of around 600 people, but Tom and Kate gained valuable experience of performing to large audiences over the summer by going on tour with production companies. Kate won a place with the Cambridge American Stage Tour (CAST) and performed Shakespeare to American audiences across the Eastern United States as part of a troupe made up of Cambridge's most talented actors, directors, designers and technicians. Tom and his equally talented bunch visited Tokyo and Yokohama with the Pembroke Players, performing a Shakespeare play and giving educational workshops in schools, theatres and universities. 
"These tours are another great example of the varied and wonderful things that are on offer in this city. As a result of our experiences at Cambridge, both Tom and I will be fulfilling our ambition of applying to drama school after we graduate" said Kate.
The Marlowe society, founded by Cambridge students in 1907, puts on an annual show at the Cambridge Arts Theatre. The Society acts as an important bridge for people interested in transitioning from student drama to a career in the theatre by organising regular workshops run by professional actors and directors and an annual showcase for graduating students to perform in front of casting agents and directors.
Measure for Measure is on from Wednesday 10 to Saturday 13 February and a limited number of tickets are still available via: http://www.cambridgeartstheatre.com/show.asp
Find out more about the Marlowe Society at: http://www.themarlowesociety.com/?page_id=8
Camdram supports the student performing arts community in Cambridge, discover more about the opportunities for drama in the city via: https://www.camdram.net/about