Cambridge professor wins €30,000 prize for witch trial book
"At the peak of his career, Kepler's old mother was imprisoned for witchcraft and would have been burnt alive if he had not courageously defended her"
The story of an elderly German widow who was accused by her neighbours of being a witch has won a top history prize.
Professor Ulinka Rublack, Early Modern European History specialist and a Fellow of St John's College, wrote The Astronomer and the Witch: Johannes Kepler's Defence of his Mother about Katharina Kepler who was caught up in the witch hunts which swept across Europe in the 16th and 17th centuries. Around 50,000 women were killed for being 'witches' – a historical period Rublack describes as 'the most epic of tragedies'.
Kepler, a herbalist, was first accused aged 68 in 1615 in her home town of Leonberg after a neighbour said she had been given a potion by Kepler after an argument which made her sick. She was also accused of killing local animals and turning herself into a cat. Her case lasted for six years and for the last 14 months she was imprisoned and chained to the floor of a cell. Johannes Kepler, her famous astronomer son whose high profile research provided the basis for Sir Isaac Newton's gravitation theory, abandoned his work to defend her himself.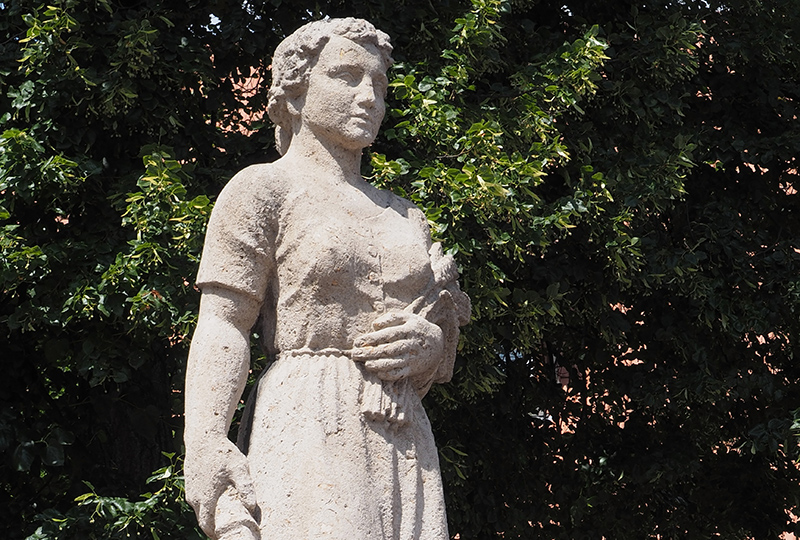 A statue of Katherina Kepler now stands in her home town of Leonberg in Germany.
Rublack's book about the pair has now scooped the Preis des Historischen Kollegs - also known as the German Historikerpreis - given in recognition of a significant work which "opens up new research territory". The prize is also a prestigious acknowledgement of her illustrious research career. 
Rublack said: "It is so heartening to see both general readers and distinguished scholars in the UK and Germany not only appreciate the book but understand the importance of learning about the witch craze and the ways it affected women and their whole families.
"Kepler was one of the most astonishing scientists who ever lived. Yet in 1615, at the peak of his career, his old mother was imprisoned for witchcraft and would have been burnt alive if he had not courageously defended her."
Katharina Kepler was finally freed in the autumn of 1621, but died just six months after her trial ended.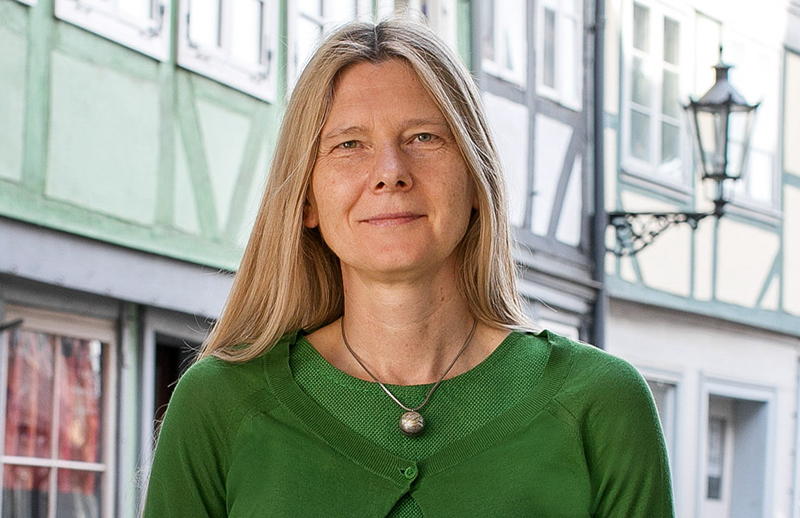 Professor Ulinka Rublack. Photo credit: Jörg Scheibe
The Astronomer and the Witch has received positive reviews from both journalists and academics – the London Review of Books described the book as a "fine-grained microhistory". Rublack's research was also turned into an opera called Kepler's Trial by a team of interdisciplinary scholars who worked with Tim Watts, composer and College Associate Lecturer in Music at St Johns, and it was performed at the V&A museum in London.
The German Historikerpreis prize was first awarded in 1983, the winner is chosen by members of the Historical College in Munich and receives €30,000. Professor Rublack will be presented with the prize at an award ceremony at the Bavarian Academy of Sciences in Munich in November.
Published: 04/07/19